A really exciting fragrance house I would like to introduce you the next few days, which has the mysterious seeming name Maison Noir. Currently, five fragrances of the brand are available at Aus Liebe zum Duft and since the label is quite new with us – and also still very young – I am very pleased that I had the chance to interview the two brand founders Claudio Denz and David Weber. In the interview, the two not only introduce us to the unusual concept of their niche fragrance label, but also tell us all sorts of other exciting things about the Maison Noir fragrance house.
Welcome to the Duft-Tagebuch: Claudio Denz and David Weber! 😊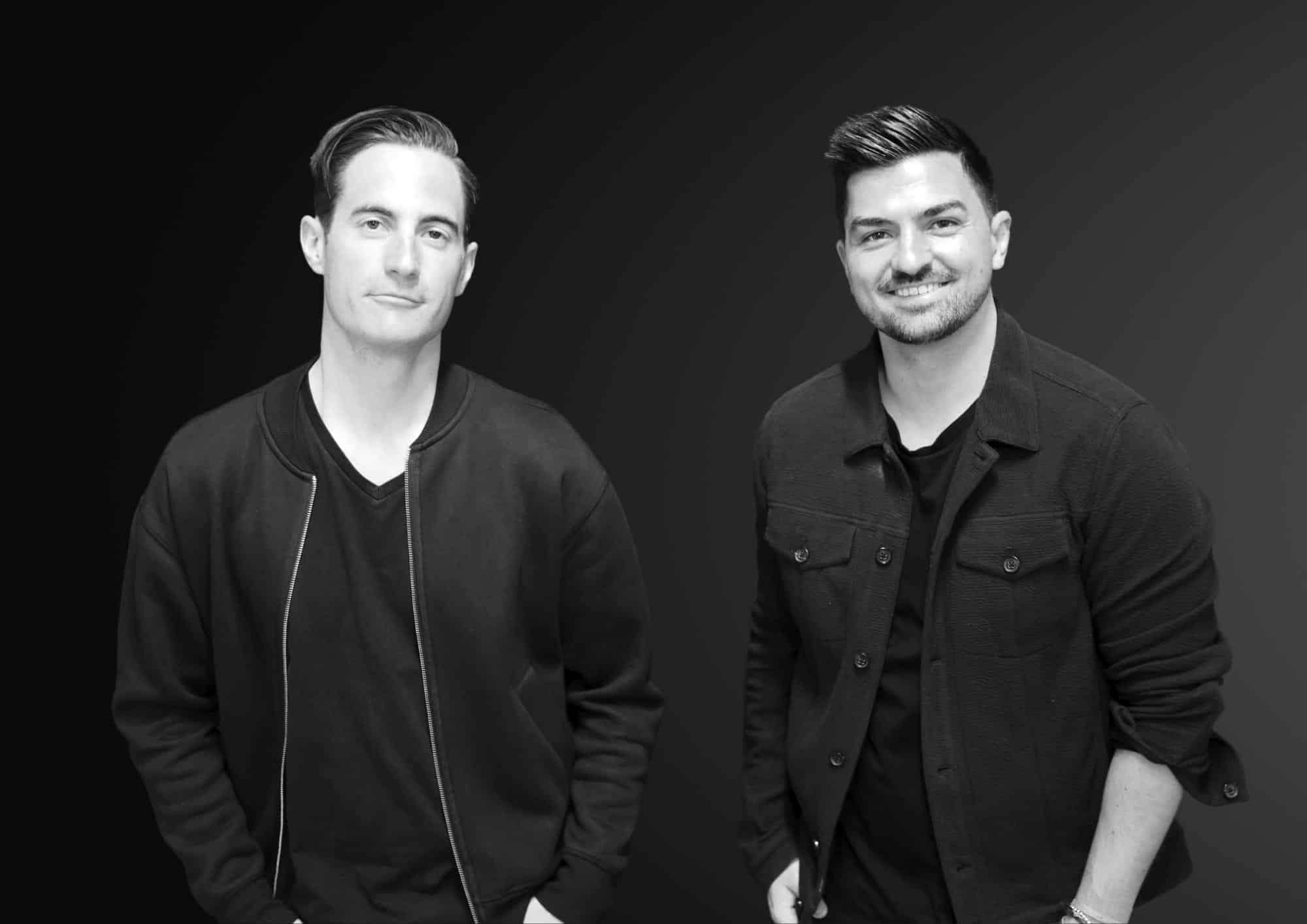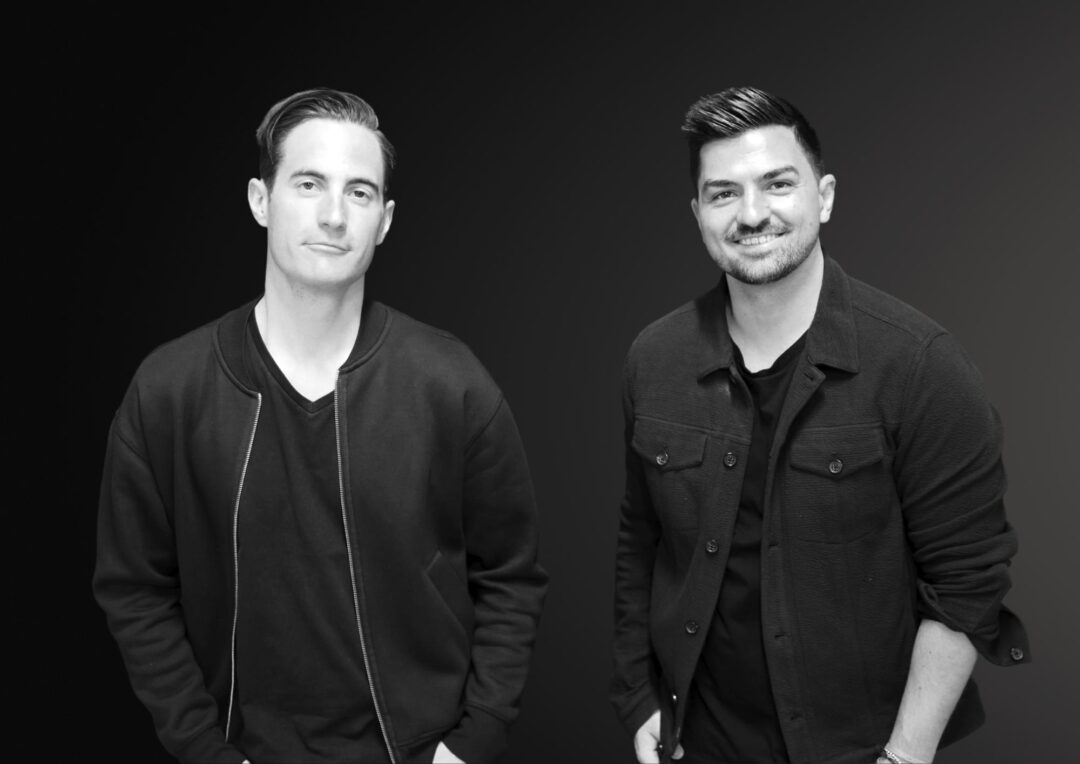 Dear Claudio, dear David, can you tell us a little bit about yourselves and your career so far?
Claudio: With pleasure, we are happy to introduce Maison Noir to you. I have been in the perfume industry for almost two decades and grew up with fragrances. After having had the opportunity to develop and launch fragrances for Lalique, Jaguar, Bentley, Brioni, etc. in various positions in our family business, the Lalique Group, over the years, the desire grew in me to set up something new independently of the group. This gave rise to the idea for Maison Noir, which I was able to inspire David to do.

David: I actually come from a completely different world. After studying economics, I joined a Swiss investment bank and worked there for many years as a derivatives trader. However, an entrepreneurial spark has always lain dormant in me, which Claudio then definitely reignited with the idea for Maison Noir. So after my move from Sydney back to Zurich, I started to realize Maison Noir with Claudio.
Can you introduce us to the brand Maison Noir? How did your own fragrance house come about?
David: With Maison Noir, we specifically tried to take a new approach to the perfume business. We wanted to move a little away from the product to the story and the inspiration for a certain fragrance.
Our central concern is to familiarize anyone and everyone, whether they know anything about fragrances or not, with the fascinating world of niche fragrances. For this reason, we have taken a very visual approach to allow our customers to smell fragrances with their eyes. So the concept should also work very well online.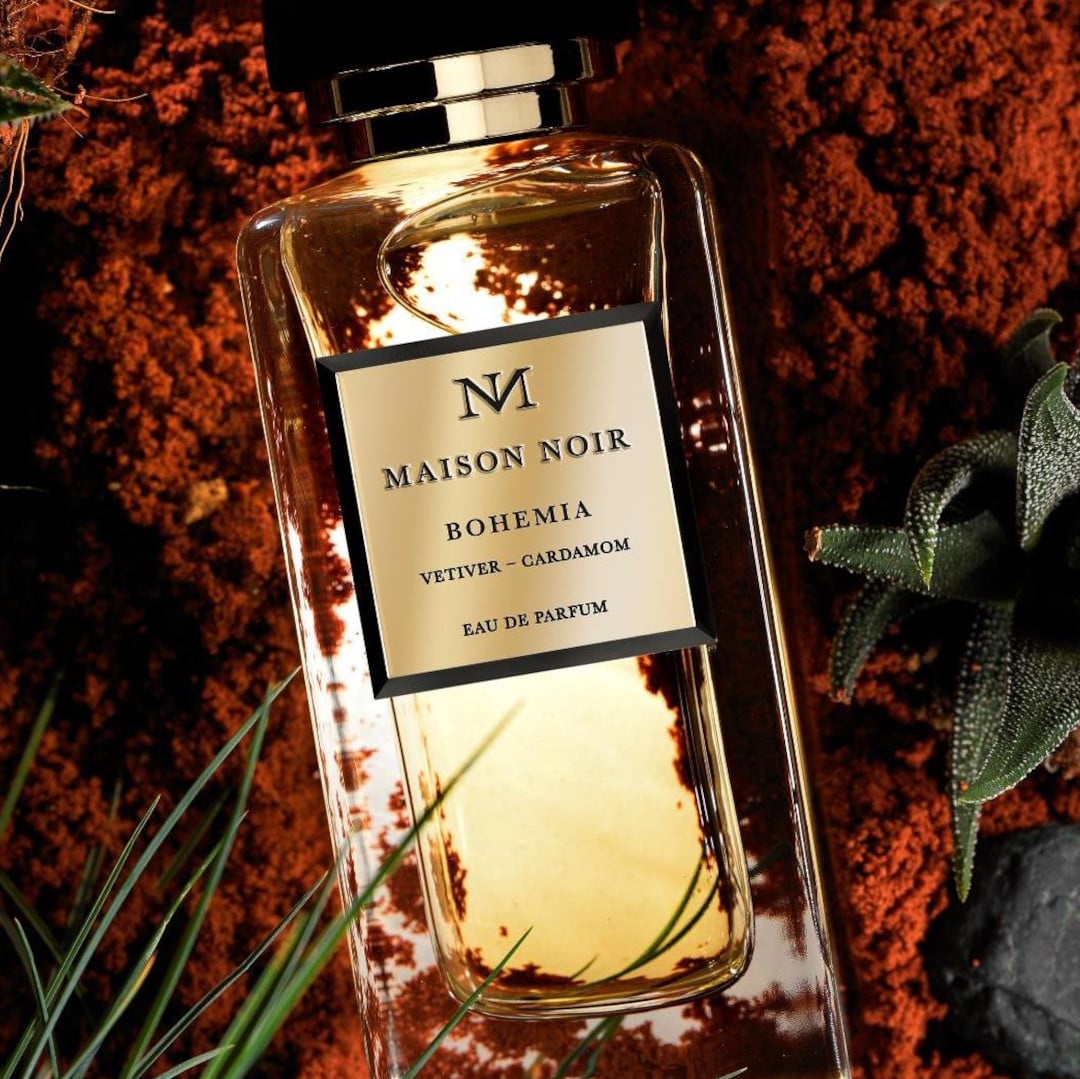 After all, Maison Noir is characterized by a special concept. What exactly does this look like, and what is it about the numbers of the fragrances?
Claudio: As I said, we relied very heavily on visual elements to make fragrances tangible and to enable our customers to smell with their eyes, so to speak.
For this reason, we created a townhouse that could be located virtually anywhere on the globe. Entering this house, you stand in a hallway in front of various coloured doors with names and numbers. A bit like a hotel. Behind each of the doors hides a multidimensional world of fragrances, designed to make our scents tangible.

Accordingly, each of our fragrances has several elements that describe it:
| | | |
| --- | --- | --- |
| 1 | Door colour | The colour of the door gives a first impression in which direction the fragrance could go. |
| 2 | Visual world | The visual world behind the door is meant to transport the viewer to the place we think the scent smells most like. |
| 3 | Numbers | Our Maison Noir Fragrance Wheel gives each of our fragrances a 3-digit number that introduces its main characteristics, allowing customers to quickly find the fragrances that might fit without smelling them. |
| 4 | Persona | We also try to describe each fragrance from a character perspective and thus assign it a personality. |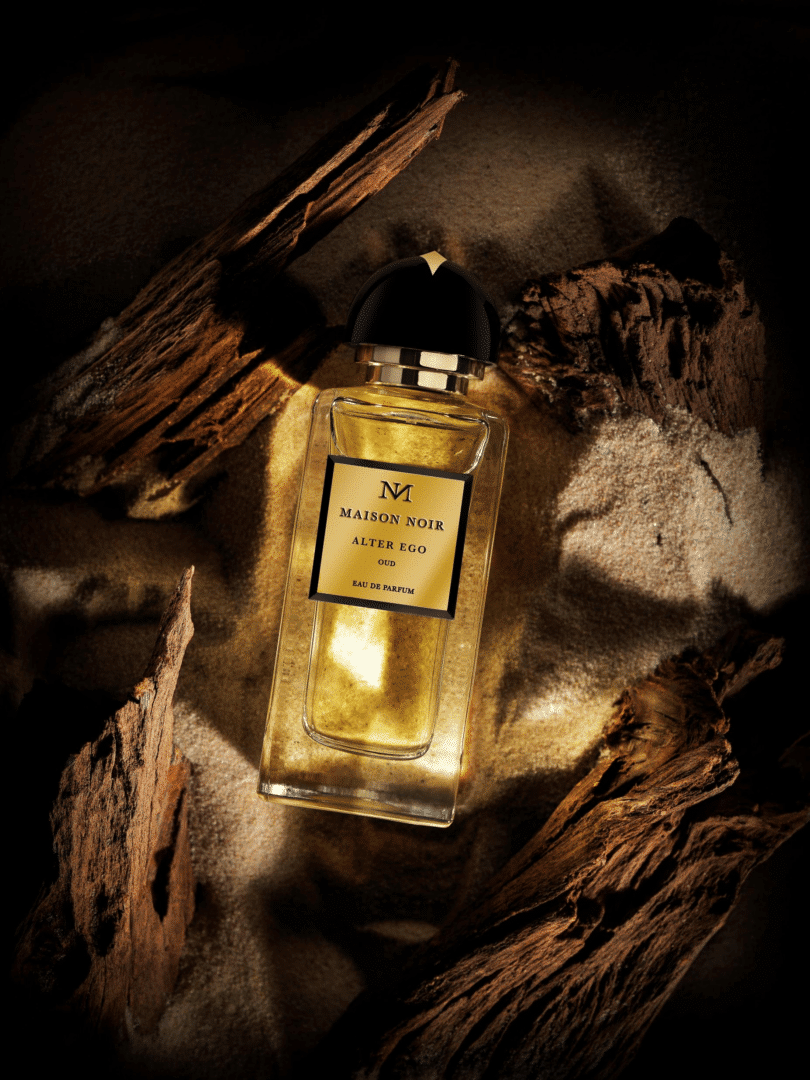 What makes your brand and your fragrances unique in your eyes?
David: We see ourselves as a very conceptual storybrand that tries to pick up all people, whether they're fragheads or total fragrance newbies. The way we make our fragrances experienceable through different senses is, in our opinion, unique. As for fragrances, we work with the best perfumers, the best perfume houses.
Who do you want to address with your fragrances?
Claudio: We aim to appeal to a very broad audience. So not only people who already have experience with niche fragrances, but also those who have not yet found access to it, but are looking for something extraordinary.
What stories do your creations tell and what are the inspirations for the fragrances?
David: Each fragrance is a completely independent creation, but one that fits into the overall concept and complements the other fragrances in every way. The inspirations can come from different sides. Either we have an exciting fragrance for which we would like to tell a story, or we have an exciting concept for which we would like to create a fragrance. This is different for each fragrance.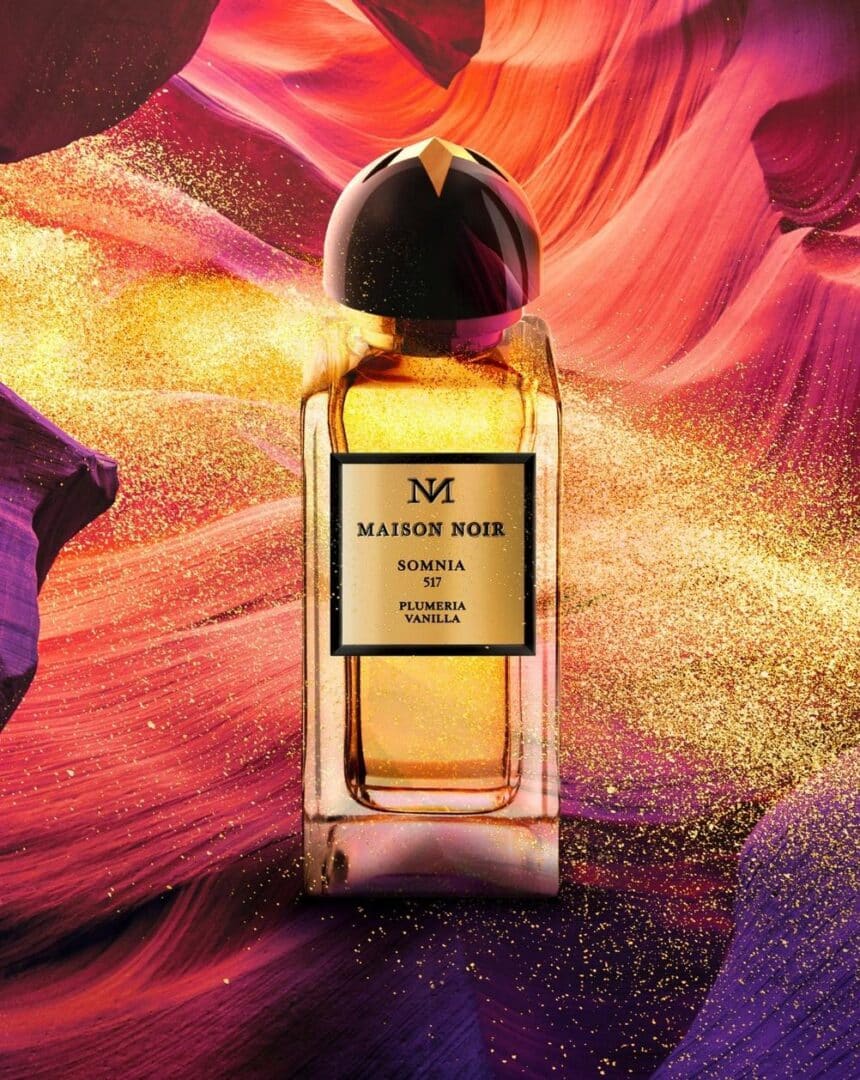 The previous fragrances were created by Alexandra Monet, now a first by Jérôme Epinette. How did the collaboration come about in each case? To what extent are you involved in the development of the fragrances?
Claudio: The fragrance is the absolute key criterion for us, which is why we are naturally very involved in the creation. In principle, we work with all major perfume houses and do not limit ourselves here to one perfumer or one perfume house.

The fact that Alexandra Monet created four fragrances for us was an exciting coincidence. We briefed Firmenich with our concept at the very beginning and received submissions from five perfumers. In our "blind" selection process, we randomly selected all of Alexandra's fragrances. So she seems to have understood the spirit of Maison Noir perfectly.

Then, with Somnia 517, Jérôme Epinette of Robertet, Byredo's in-house perfumer, won the race. Our novelty Icarus 347 comes from none other than the master perfumer Michel Almairac of Robertet. And for the next creation, we have again been able to recruit a new perfumer from another leading perfume house. I travel a lot and am always looking for new and interesting concepts.
Was there a creation that particularly challenged you during production and/or development?
David: Actually, all our creations challenge us very much. We see it as the heart of everything we do. Since they go way beyond fragrance with all the conceptual and visual elements, and everything has to fit together, they are all very demanding.
Once it's the scent that needs more work, sometimes it's the persona, then the visual worlds. It all depends. So it remains exciting.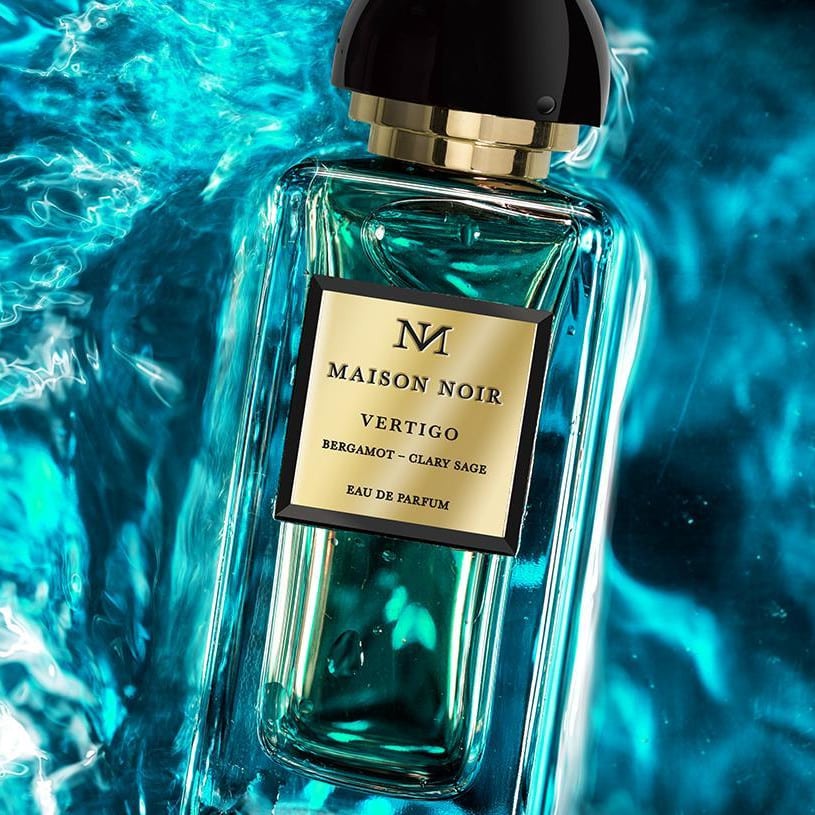 If you had to assign an emotion to each of your scents, what would it be?
Claudio: I think we already do that quite well with our personas and I find it difficult to assign an emotion. I would describe it more in terms of our personas:
Vertigo 236 – Maker
Volantis 685 – Modern Hero
Bohemia 265 – Unconventionalist
Alter Ego 786 – Leader
Somnia 517 – Earthbound
Icarus 347 – Fearless
What can we expect from Maison Noir in the future?
David: In addition to great new products that we are working on intensively, we are also in the process of realizing interesting projects and collaborations on the product level. In addition, we try to present our concept in as many places as possible, such as a few weeks ago with our promo site at Harrods in London or together with our distribution partner Luxum at Oberpollinger in Munich. We want to make our concept accessible to everyone and inspire them with our stories.
Dear Claudio, dear David, thank you very much for taking the time to answer my questions.