With Raw Gold Thomas de Monaco has already thrilled me two years ago (read here), in the meantime, the Swiss resident of Zurich and Paris has launched two more fragrances, which I would like to present to you today: Grand Beau and Eau Coeur. As with the first creation, the two new fragrances are limited editions, available only in select stores. Therefore, it is a great pleasure for us from Aus Liebe zum Duft to present you this small but fine fragrance house and its so special compositions.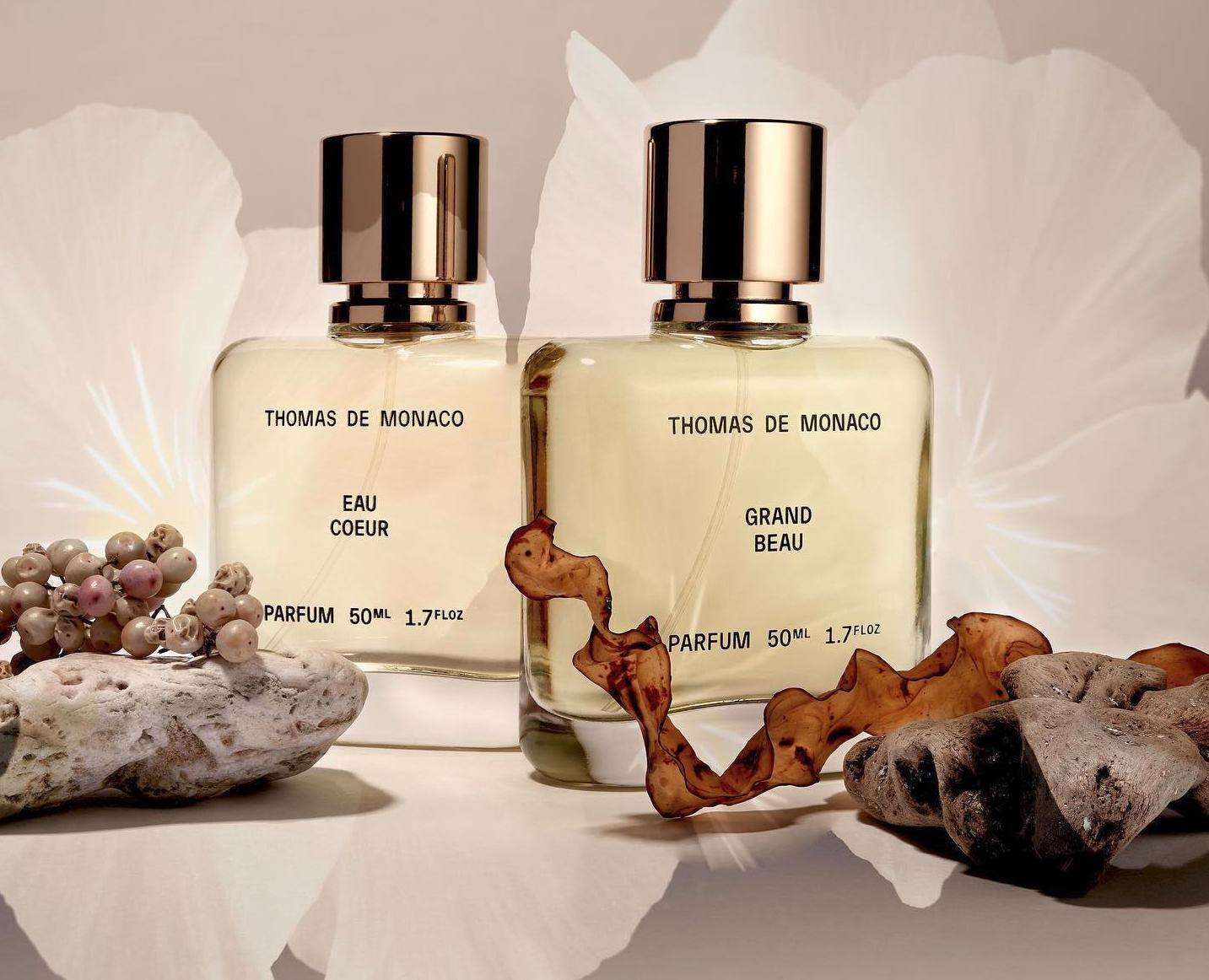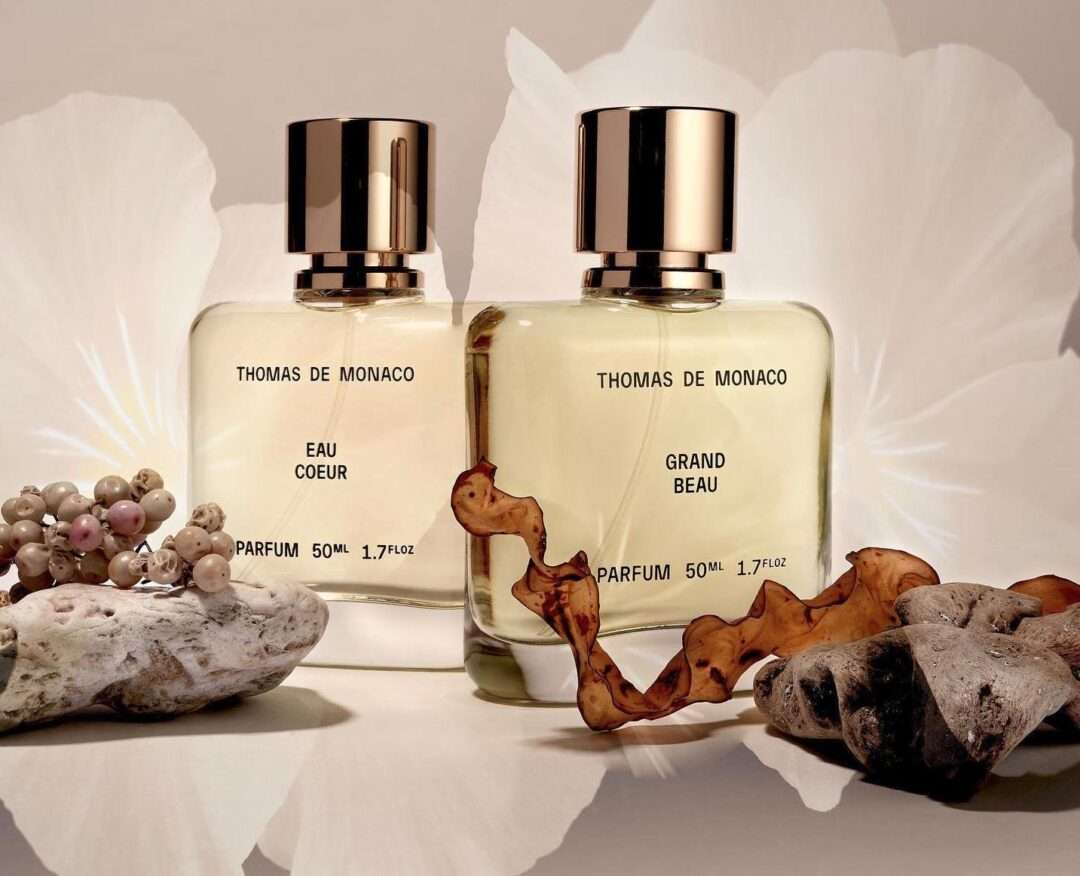 The two latest fragrances were created by perfumer Maurus Bachmann, who, like Thomas de Monaco, is from Switzerland and works as a senior perfumer for Luzi, a fragrance manufacturer based in the canton of Zurich.
Grand Beau – Day by the sea
Grand Beau, which translates as "Big Beautiful", is dedicated to the sea. Now I have the great fortune to live not far from the Baltic Sea. For me, a visit to the sea is a short trip of just under four kilometres, a distance that can easily be covered on foot or by bike. But of course, the Baltic Sea is sea, but probably not everyone's cup of tea. Those who prefer warmer weather will prefer the Mediterranean or more distant oceans. Friends of rougher seas will rather go to the North Sea or the Atlantic. We'll find out what kind of waters Grand Beau depicts in a moment.
Grand Beau – a day by the sea, a few steps behind the nearest dunes, eyes closed, in the shade under pine trees. In the distance, the sound of breaking waves. A salty breeze with a hint of dry driftwood and the touch of wet seaweed caresses the skin.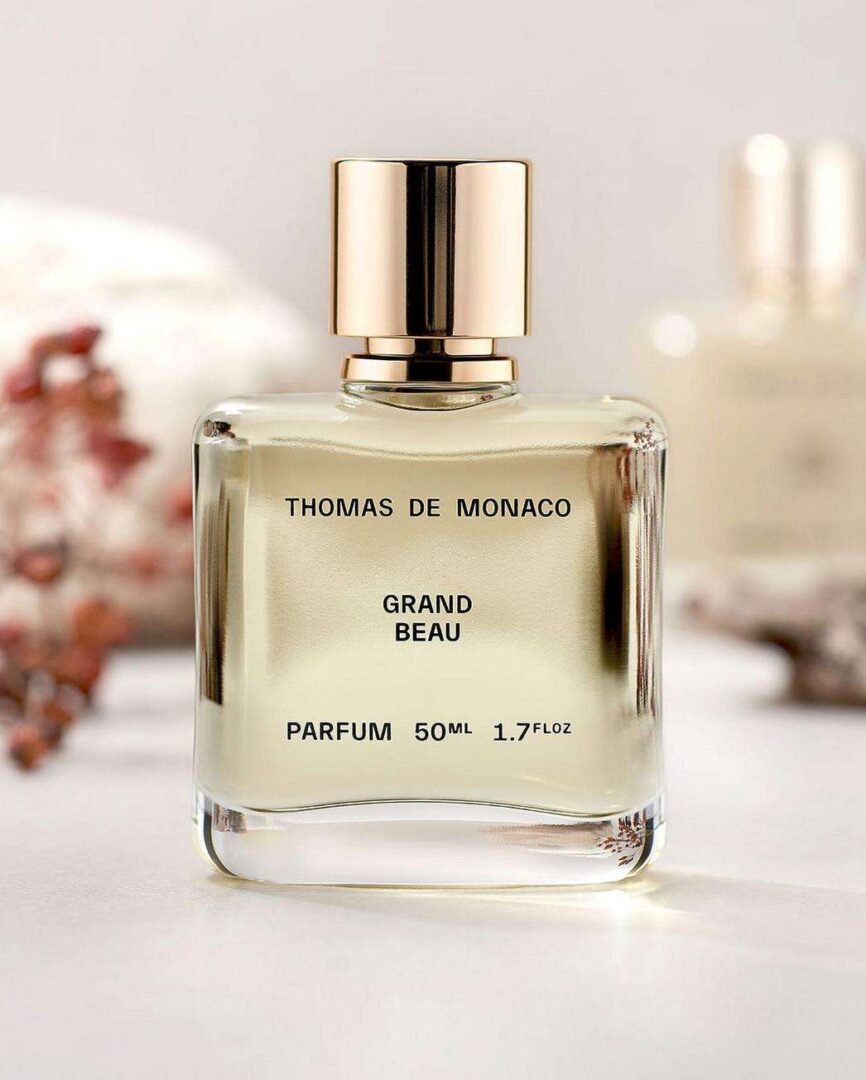 Maurus Bachmann chose for the perfume Grand Beau the ingredients pine, angelica (angelica root), juniper berries, tuberose, vetiver, incense, ambrette, algae and amber.
Grand Beau – big beautiful sea
Greenish woody notes open Grand Beau, infused with a cool freshness and misty dampness. Coniferous sparkling juniper berries underline the forest association, while in the background maritime and salty nuances prepare to give the fragrance course very own accents, to unite with the greenish tartness of tuberose, which gradually boards the perfume.
Angelica root brings herbaceous-mossy and earthy root notes into play, underscored by vetiver. The cool, smoky facets of incense drift through the fragrance like ground fog, while in the distance the delicate warmth of ambergris ignites a leathery-balsamic fire.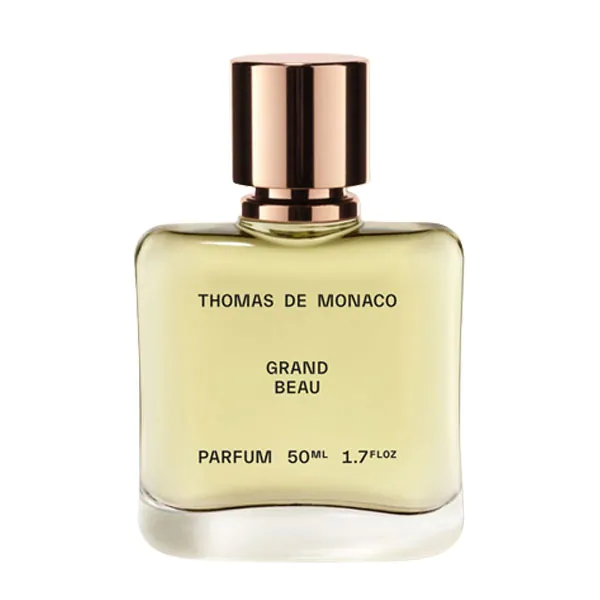 Grand Beau reminds me of a rather rougher sea. Foaming spray, cool wind, low-hanging clouds over conifer-covered cliffs. Salty air, seaweed and algae among the coniferous hues of the pines, the moss-covered stones, the damp earth. Calm, contemplative and profound is the perfume of Thomas de Monaco. A refreshing greenish and woodsy marine scent that can be worn year-round and across occasions. In my eyes, it has a masculine touch, but is of course principally designed as a unisex fragrance. 🌊
Eau Coeur – Heart Water
This is how the name could possibly be translated, even if it sounds a bit weird. Also created by Maurus Bachmann, the perfume Eau Coeur is about everything positive. Straight from the heart should be this radiant fragrance, full of love and longing.
A fragrance for the here and now. Eau Coeur is the second fragrance that Thomas De Monaco launches. The fragrance blossoms with an aura of positivity and demands your attention – all in all an irresistible experience with a sensual effect.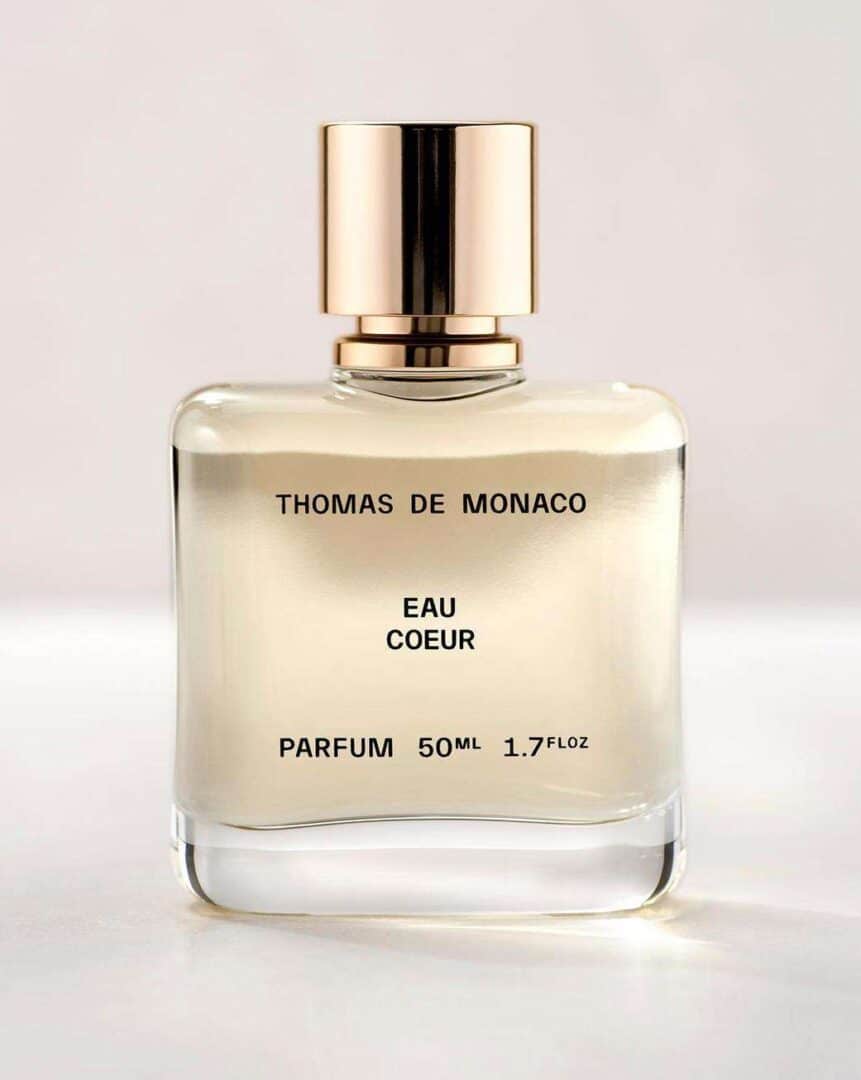 This seems quite seductive, and a little love and positive thoughts never hurt. Eau Coeur wants to put a smile on our faces with the fragrance notes of magnolia, osmanthus, pink pepper, oak, rose, Virginia cedar, musk, tonka bean and ambroxan.
Kiss me tender
A delicate hint of watery magnolia sweetness pervades the opening of Eau Coeur, accompanied by the velvety peach nuances of osmanthus. Like a gentle kiss, the perfume of Thomas de Monaco, loving, comforting and carefree, that warms my heart. Powdery facets join in, giving the enchanting florals of the opening a certain grounding without limiting them in any way.
Fine woods, rather bright and clean-looking, bring additional depth to the fragrance, uniting with the powdery and floral notes to create a beautiful melange. Tonka bean conjures a delicately vanilla spice that spills into a sea of creamy and amber-warm musk notes.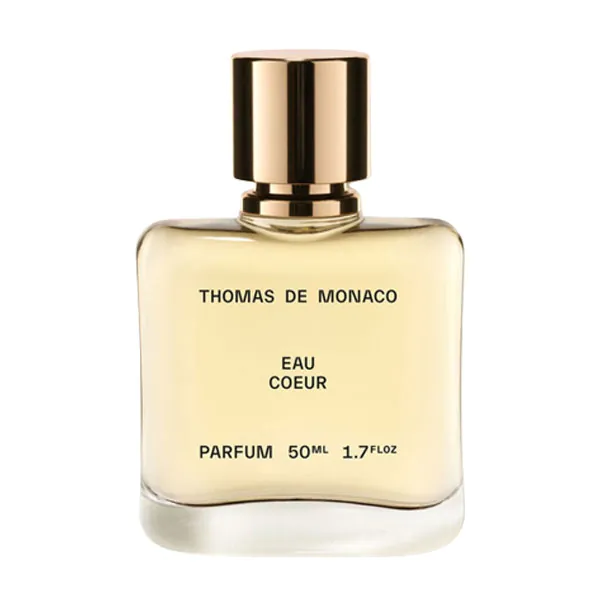 Eau Coeur is a fine, delicate and creamy-powdery fragrance with a floral-fruity and velvety opening of magnolia and osmanthus, a clean-woody heart on a creamy-warm base. A perfume that is unobtrusive yet present, subtle yet expressive, as comforting and familiar as a hug, as gentle as a kiss and as warming as a cashmere blanket. Suitable for any occasion and for any season, Eau Coeur by Thomas de Monaco is a fragrance that comes from the heart and should please all those who like powdery delicate and fruity-floral creations.