London-based label Thameen launches Bohemian Infusion and Fanfare, two fragrances that are part of the new line called Britologne Collection. So far we know the Treasure and Sovereign Collection of the brand with a penchant for exclusive raw materials and Britain, which featured royal blue bottles. Bohemian Infusion and Fanfare visually retain the classic Thameen style in terms of the shape and design of the bottles, but there are clear differences in colour.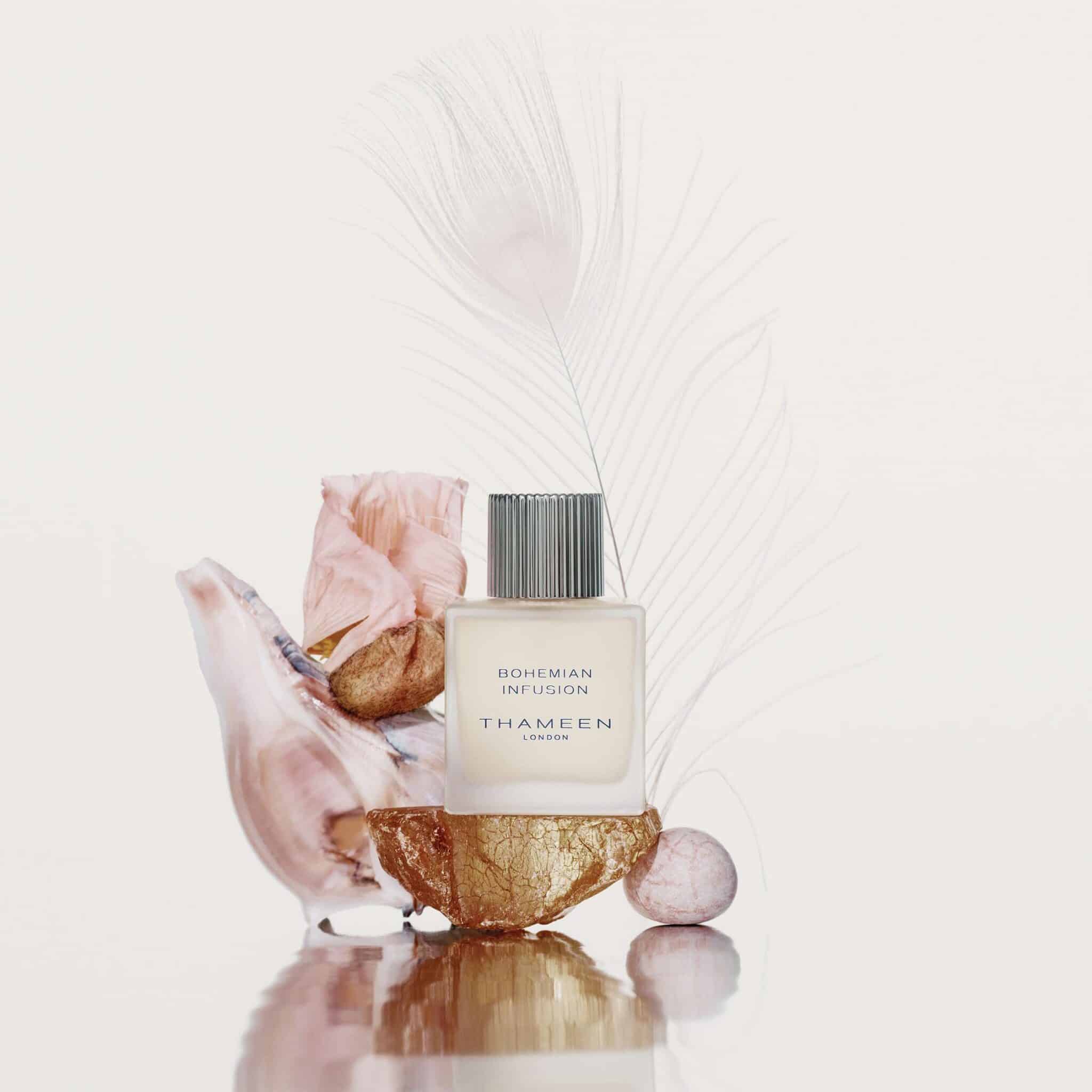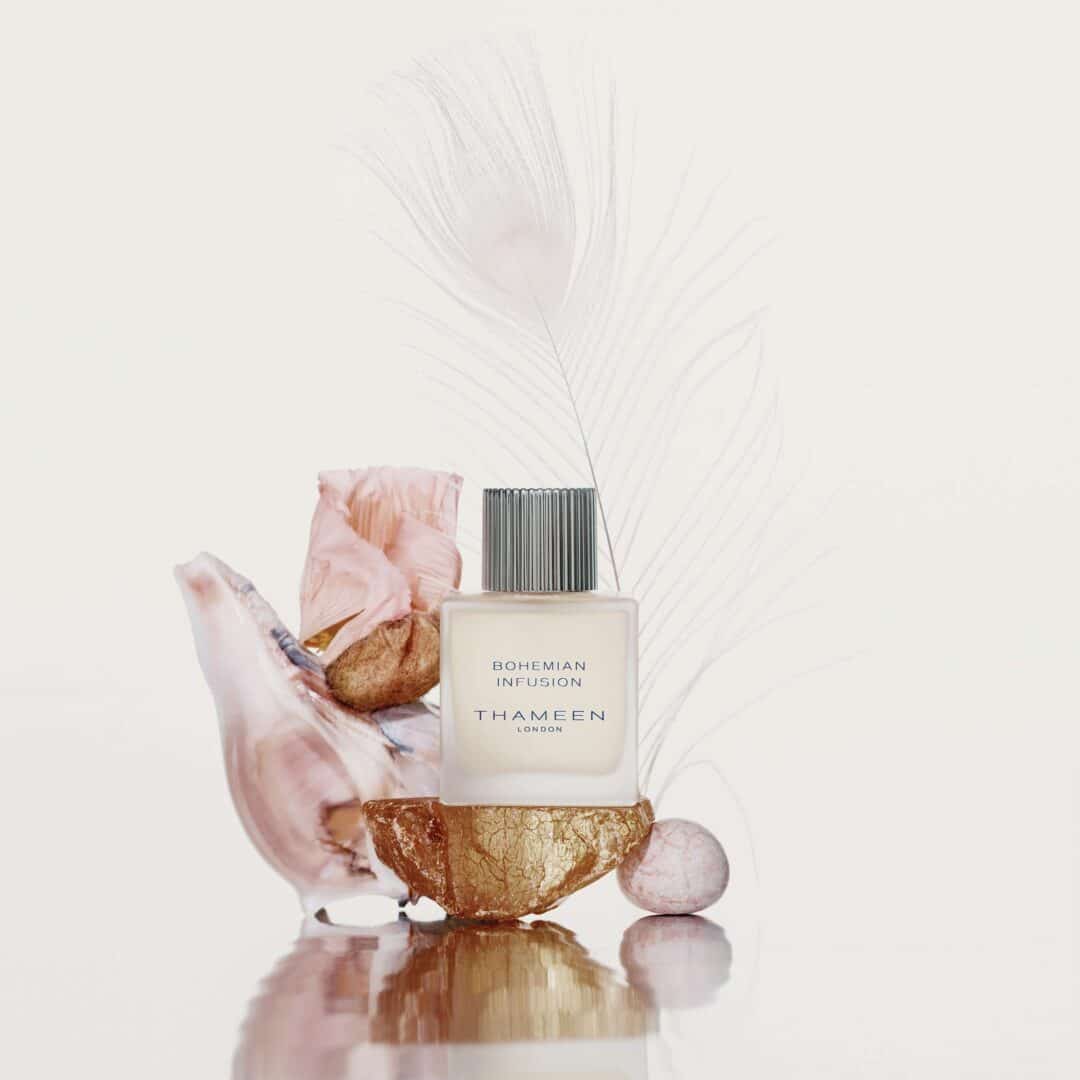 Short and sweet: The Britologne Collection
The Britologne Collection bottles are bright, clear, made of frosted, milky glass through which the yellowish hue of the fragrance shines. This creates – for me at least – the association that we might be dealing with fresh, citrusy creations, which is further reinforced by the name Britologne.
Because, of course, this is a portmanteau of British or Britain and Cologne. They are supposed to be innovatively interpreted colognes that Thameen presents us with the Britologne Collection. With a concentration of 25%, the niche fragrance label identifies the creations as Cologne Elixir.
Creativity is triggered by feelings or thoughts that seem to come out of nowhere. All the fragrances in the Britologne Collection were inspired from various corners of British high and popular culture. It's about putting all these fragments together into a unique interpretation so that we can share the emotions through the fragrances.

Christopher Chong, Thameen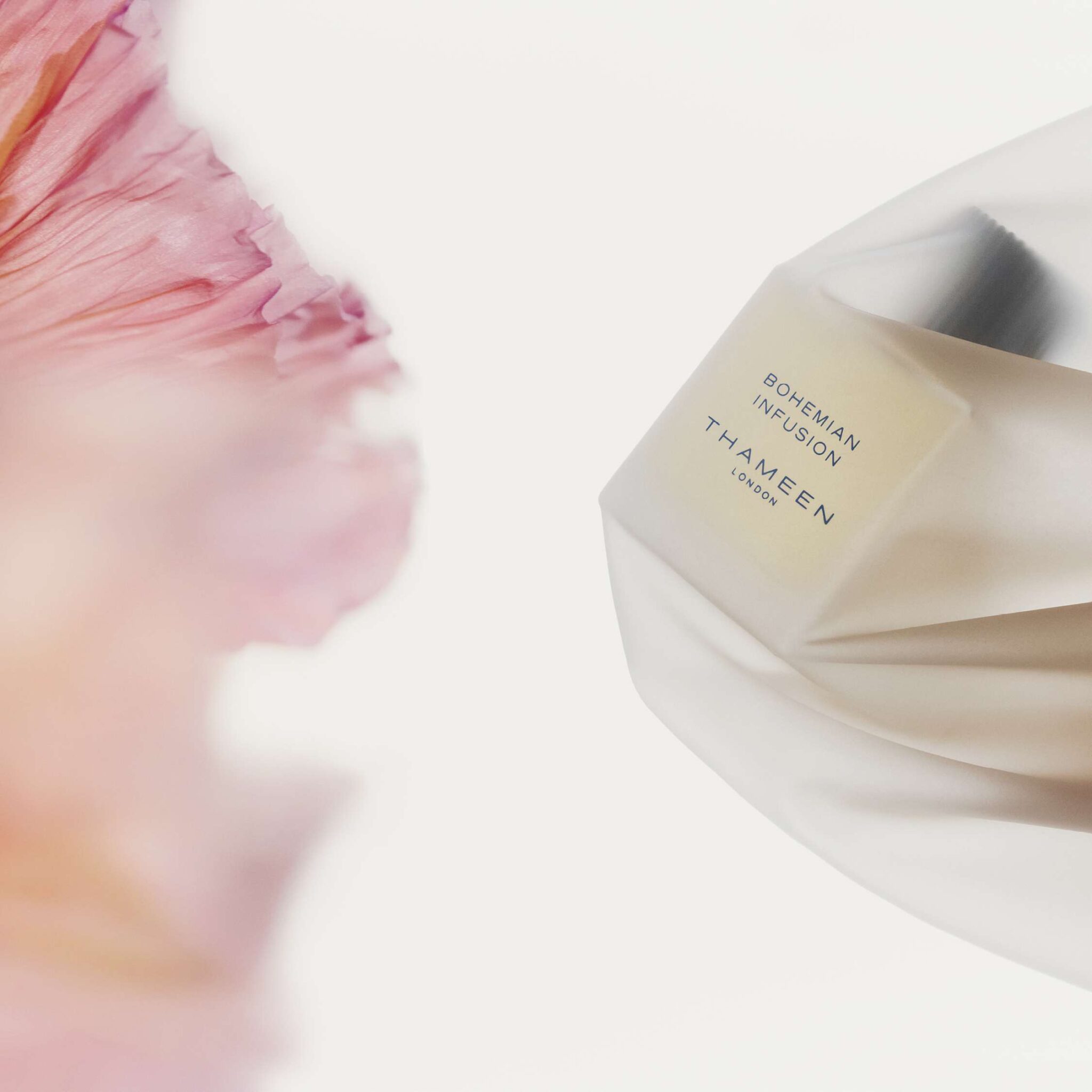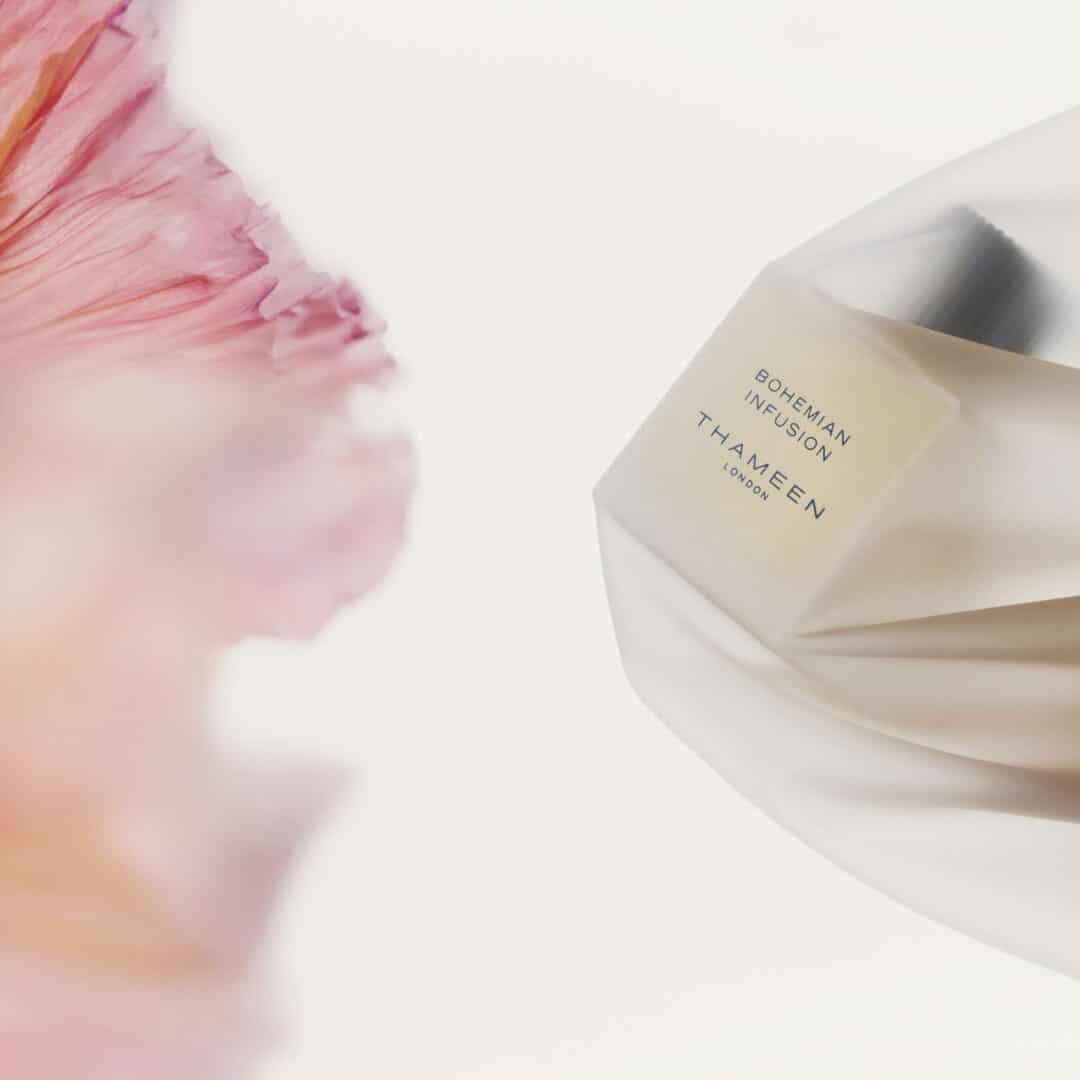 I'm sure some of you already know the name Christopher Chong. He was the creative director of the Omani niche fragrance house Amouage for over a decade and now dedicates himself to the London brand Thameen, to which he has lent his experience, commitment and love for exceptional fragrances since 2022. Already the eau de parfum Insignia was created under his creative direction, as my research revealed. You can find my review of the fragrance here.
Bohemian Infusion – Thameen
With Bohemian Infusion, Thameen directs our gaze to the London borough of Covent Garden and its piazza, the square between St Paul's Church and Covent Garden Market. The neighborhood is known and popular for its cultural and gastronomic offerings. Numerous pubs, restaurants, theaters and stores can be found here. If you want to go out and enjoy yourself, Covent Garden is the place to be.
In the 18th and 19th century (…) the district was a playground for sinful pleasures. The focus is on the lifestyle of the dandies and literati who frequented the cafes and pubs with social misfits such as actors from the nearby Drury Lane and West End theaters.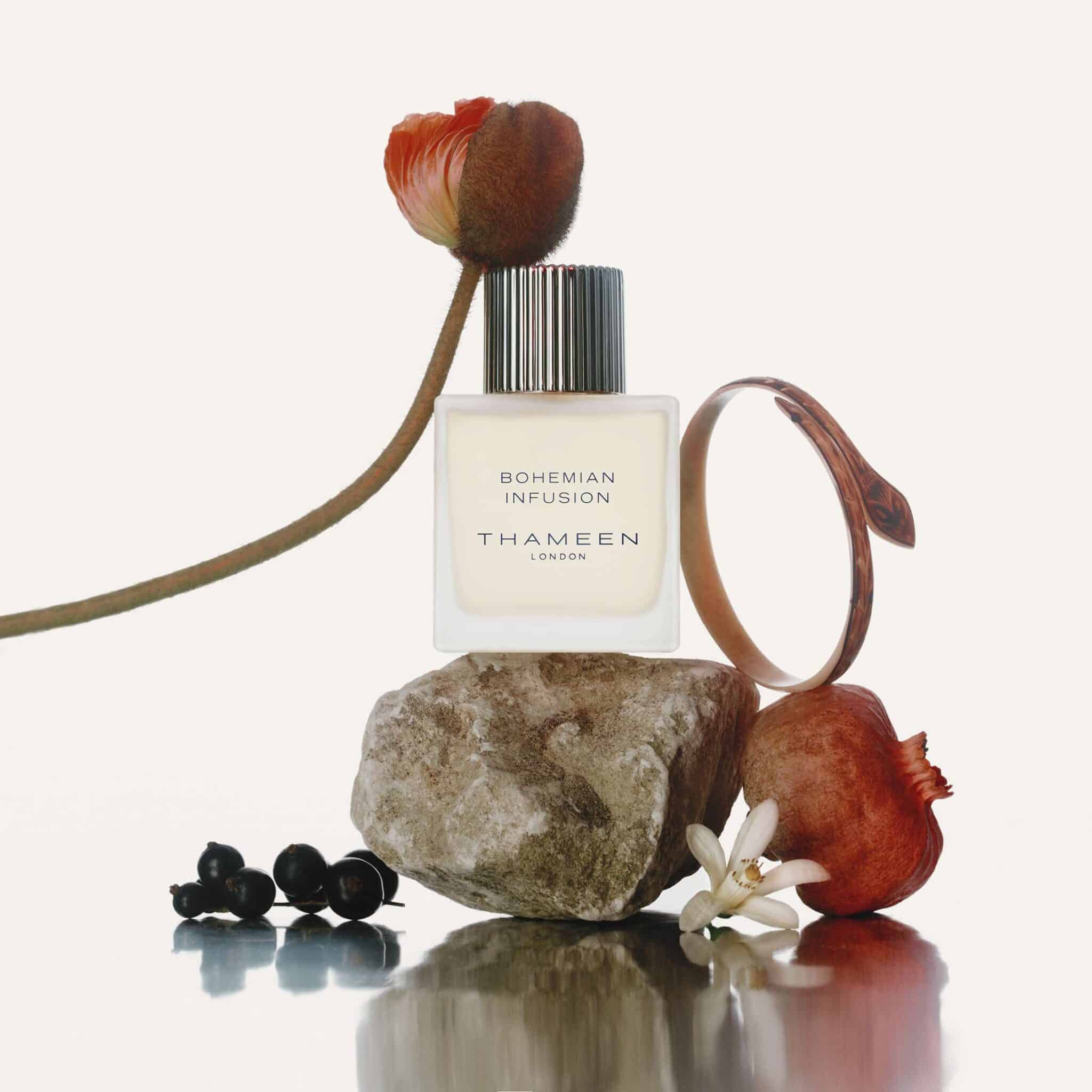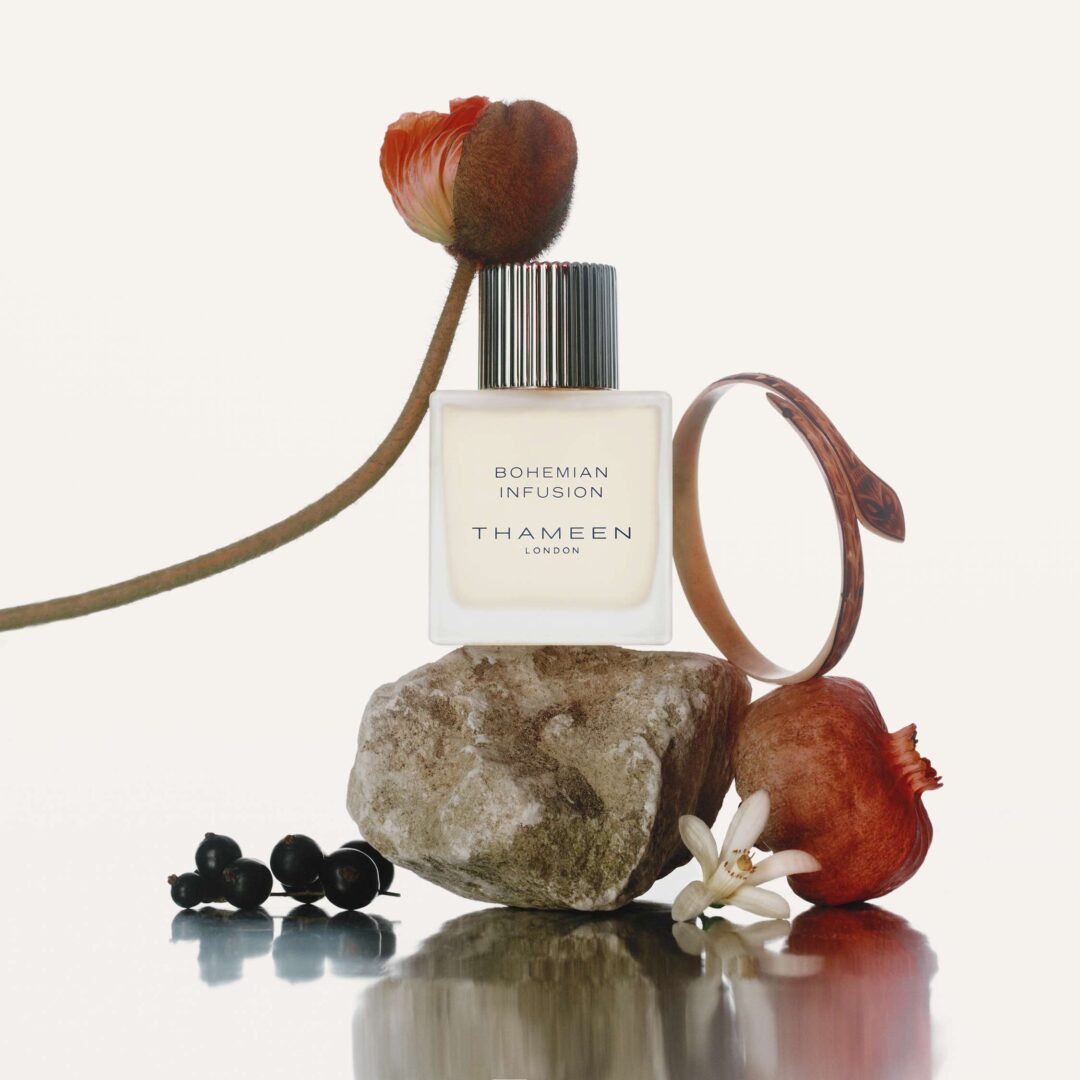 For the creative realization of Bohemian Infusion, Thameen hired perfumers Alexandra Carlin and Maurice Roucel. The latter is an old hand in the perfume business – one might almost say a legend – with an incredibly large fragrance portfolio, which includes classics such as Musc Ravageur by Frédéric Malle or Reflection Woman by Amouage. In collaboration with Alexandra Carlin, Roucel developed the Cologne Extrait from the ingredients grapefruit, petitgrain, black currant, cardamom, wormwood, floral notes, cinnamon, myrtle, amber, labdanum (cistus) and patchouli.
British cologne – Bohemian Infusion
Bohemian Infusion by Thameen opens with citrusy-sweet and tart nuances, from which I can particularly sniff out grapefruit. Petitgrain brings greenish spicy orange notes into play, backed by aromatic wormwood and powdery creamy facets. Here and there a hint of cassis fruitiness flashes in the fragrance.
Although I would initially place the Cologne Extrait rather in the somewhat tart-masculine corner, the fragrance soon becomes softer, smoother and more powdery. Cinnamon adds further spice to the creation, while gradually the balsamic sweetness of cistus and amber spreads in Bohemian Infusion, underpinned by creamy light patchouli.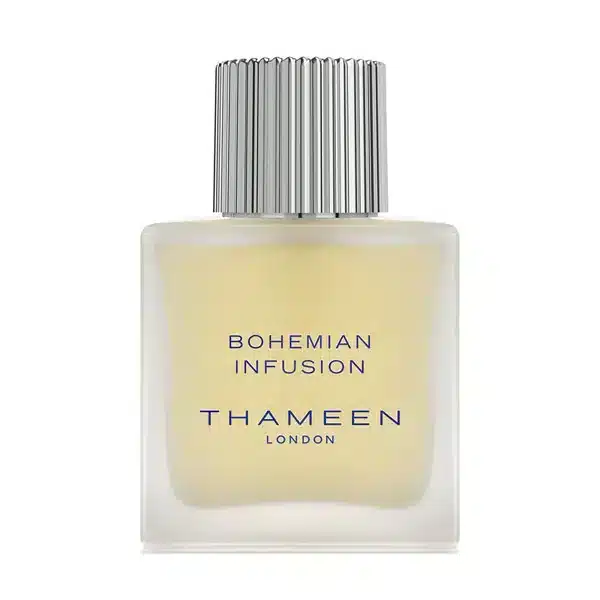 Bohemian Infusion is a transparent, elegant and cologne-style mix of tart citrus, aromatic greenish notes and a powdery creamy sweetness evoked by resins and flowers. Restrained and delicate in terms of presence, yet blessed with good longevity. An all-rounder through and through that can be worn by any gender in any season. 💛
Fanfare – with timpani and trumpets
In London, with its numerous royal events, fanfares will certainly be heard more often, because with a king, there are many official occasions. According to the Duden dictionary, a fanfare is, among other things, a "trumpet signal consisting of notes of the triad" or a "short piece of music, usually for trumpets and timpani (in art and military music)".
A fanfare is a short ceremonial melody that introduces something important. The fanfare is inspired by the Covent Garden flower market, which has become immortalized in films and musical representations. The fragrance Fanfare is a melodic fantasy with a touch of impertinence that exudes the spirit of contemporary aesthetics.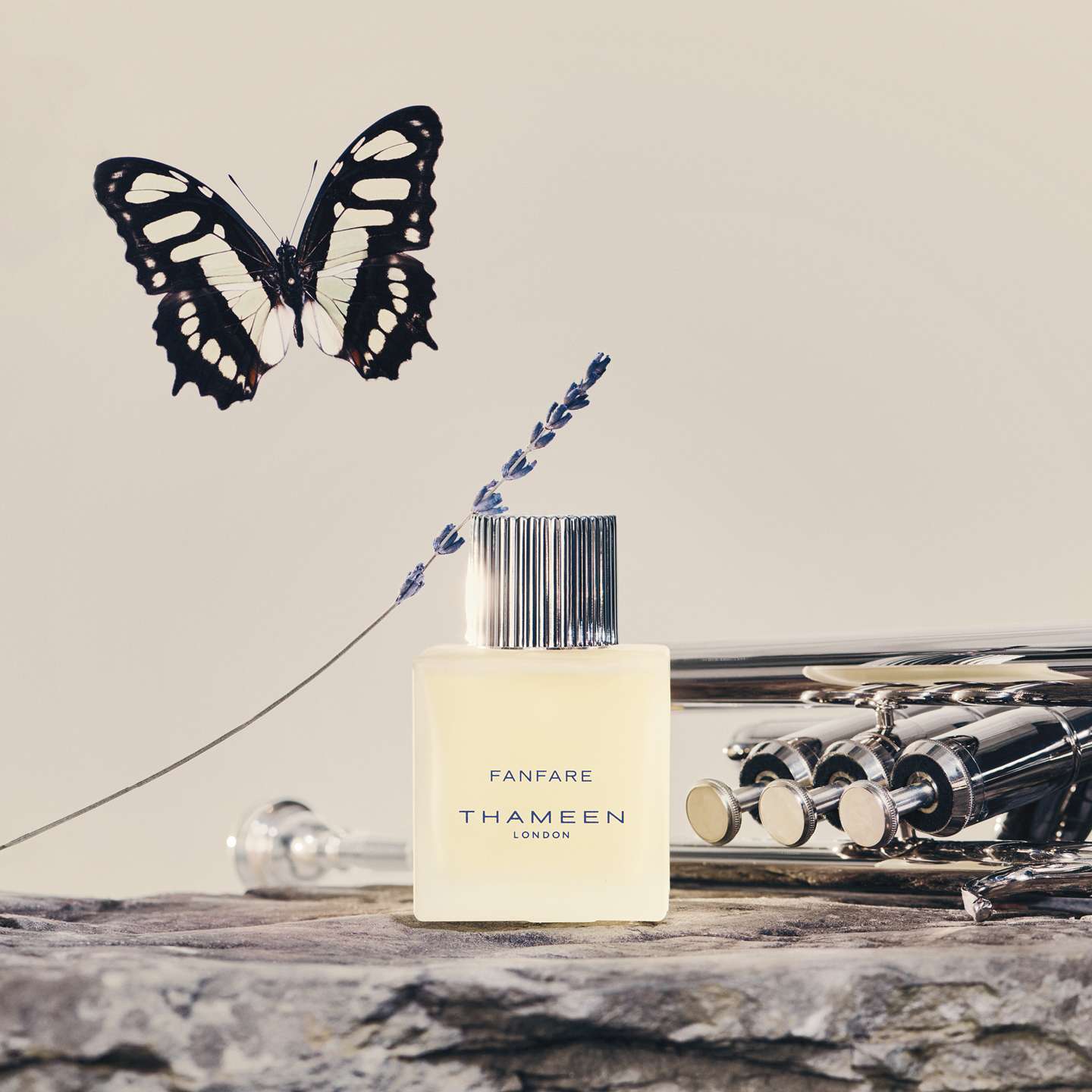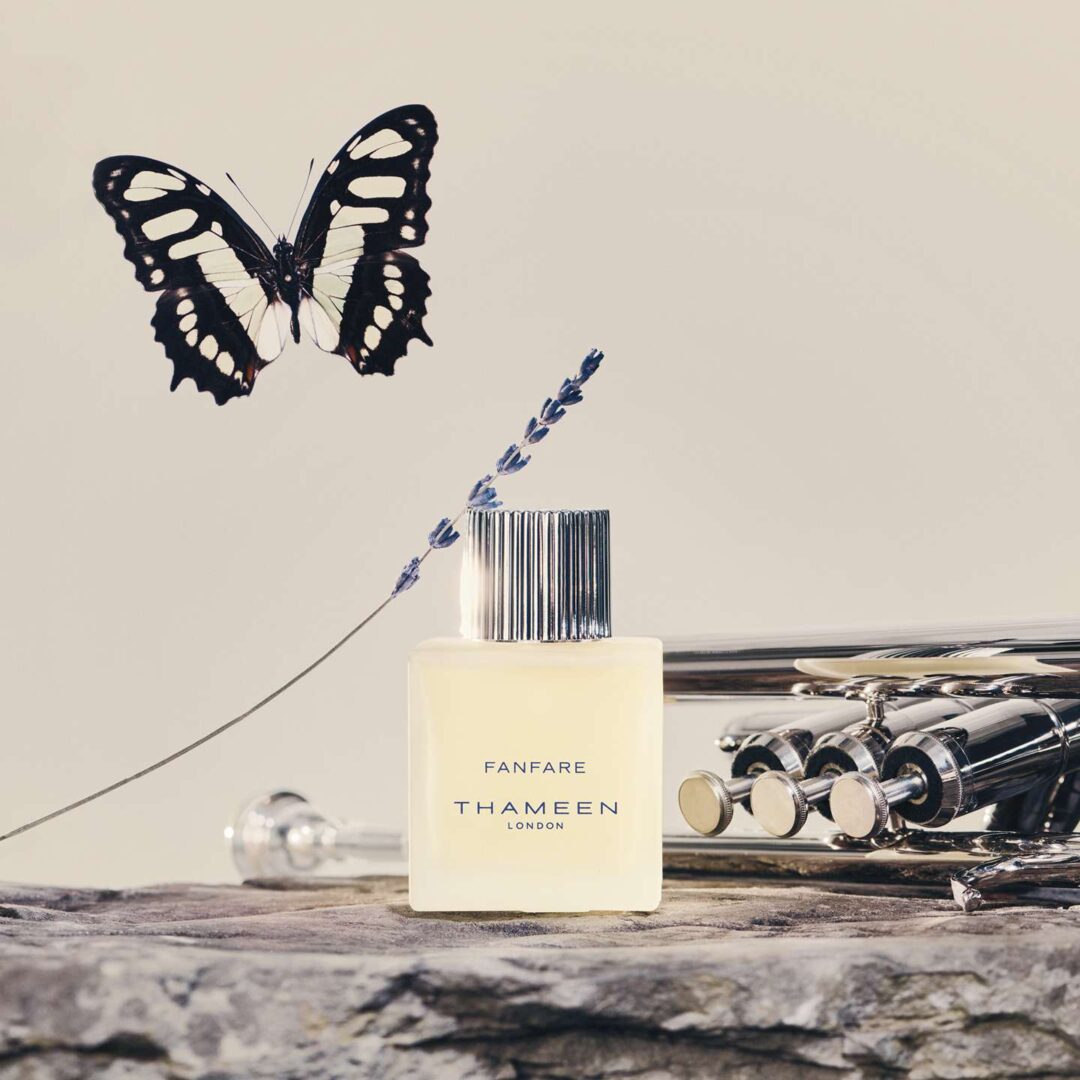 Perfumer Bruno Jovanovic, who also worked for Frédéric Malle among others – a commonality with Maurice Roucel – was commissioned by Thameen to develop Fanfare, which he created from the ingredients bergamot, lemon, neroli, floral notes, rosemary, wormwood, juniper berries, musk, patchouli and vetiver.
Classic and decadent
As you would expect from a cologne extrait, Fanfare starts with bright and tangy citrus. The opening immediately puts you in a good mood. Soon, creamy floral nuances emerge that make me think of white flowers. Neroli brings powdery orange facets to the creation, in which greenish accents soon become perceptible as well, reminding me of tea.
The vermouth, with its aromatic herbal notes, provides depth and intensity, while the rosemary evokes delicate salty nuances. Gradually, the creation becomes softer and smoother. With creamy woody patchouli and powdery musk, we gradually enter the base of Fanfare, where the earthy-rooty notes of vetiver and woody juniper berries can also be sniffed out.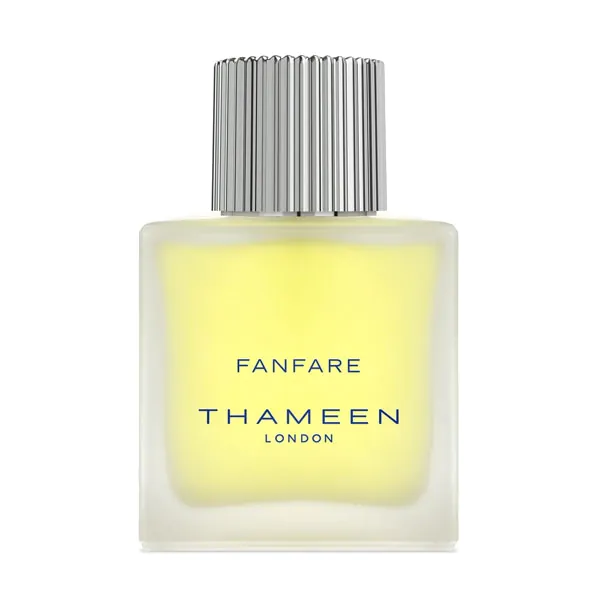 In my eyes, Fanfare is a classic, elegant and contemporary cologne with beautiful citrus notes, green herbal accents and a woody-creamy finish. Transparent and light-as-air, with a medium presence and good longevity, Fanfare is a straightforward and stylish unisex fragrance companion for any occasion, as long as it happens during the warmer months of the year. In a direct comparison of today's two candidates, Fanfare is my personal favourite, so I definitely recommend this cologne extrait to all friends of Thameen, UK and citrus scents. 😊