It's hot, even here at the Baltic Sea! Time for a cool drink, preferably with clinking ice cubes and tart, tangy citrus flavours. And in addition, ideally, a fragrance that acts like a freshness kick on hot summer days. Just recently, an excellent candidate for this arrived as a sample: GnTonic by Micallef. The eponymous drink already promises tangy coolness and refreshment, but how wonderfully will the eau de parfum match the current heat wave. And it's guaranteed to be 100% suitable for driving!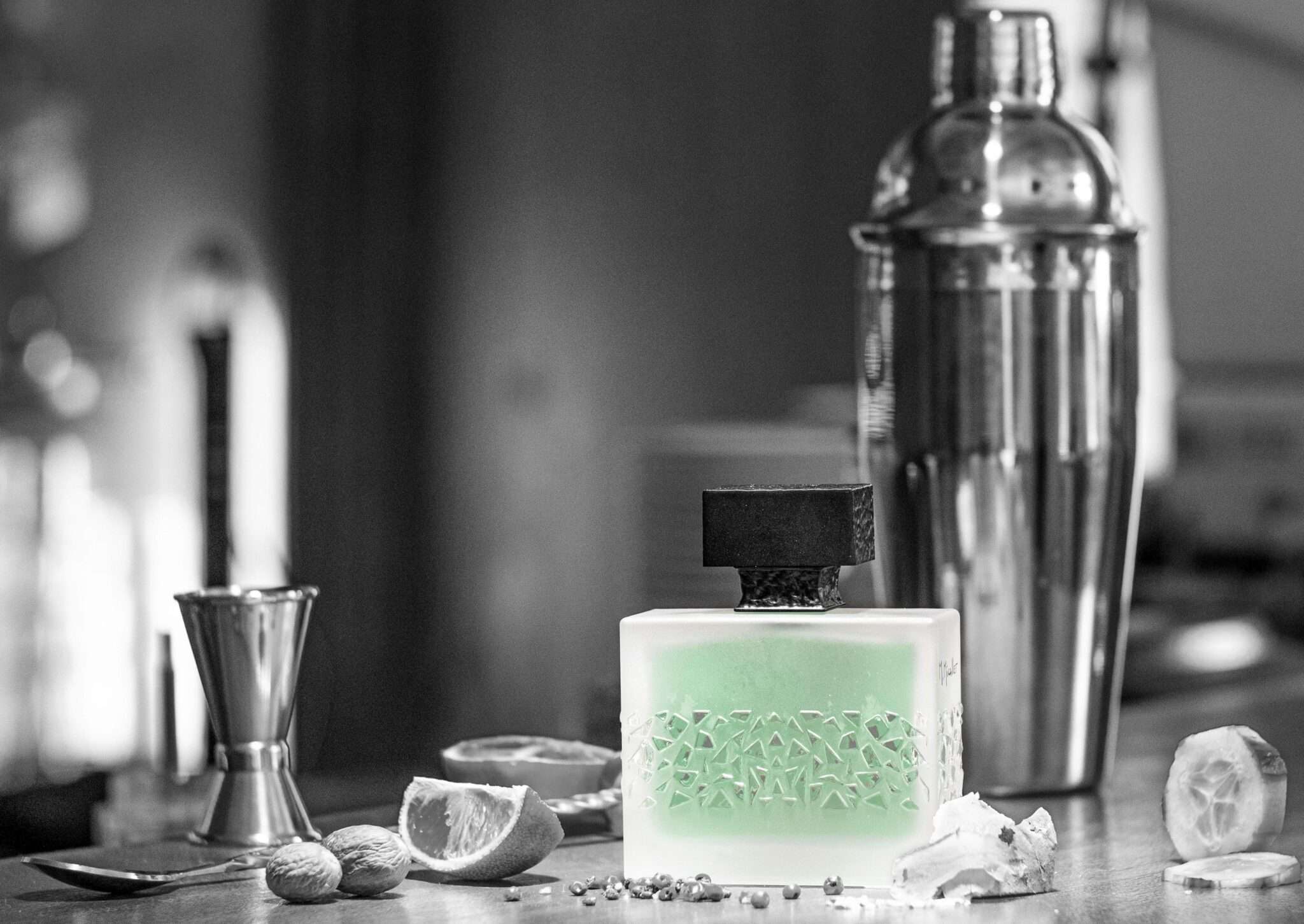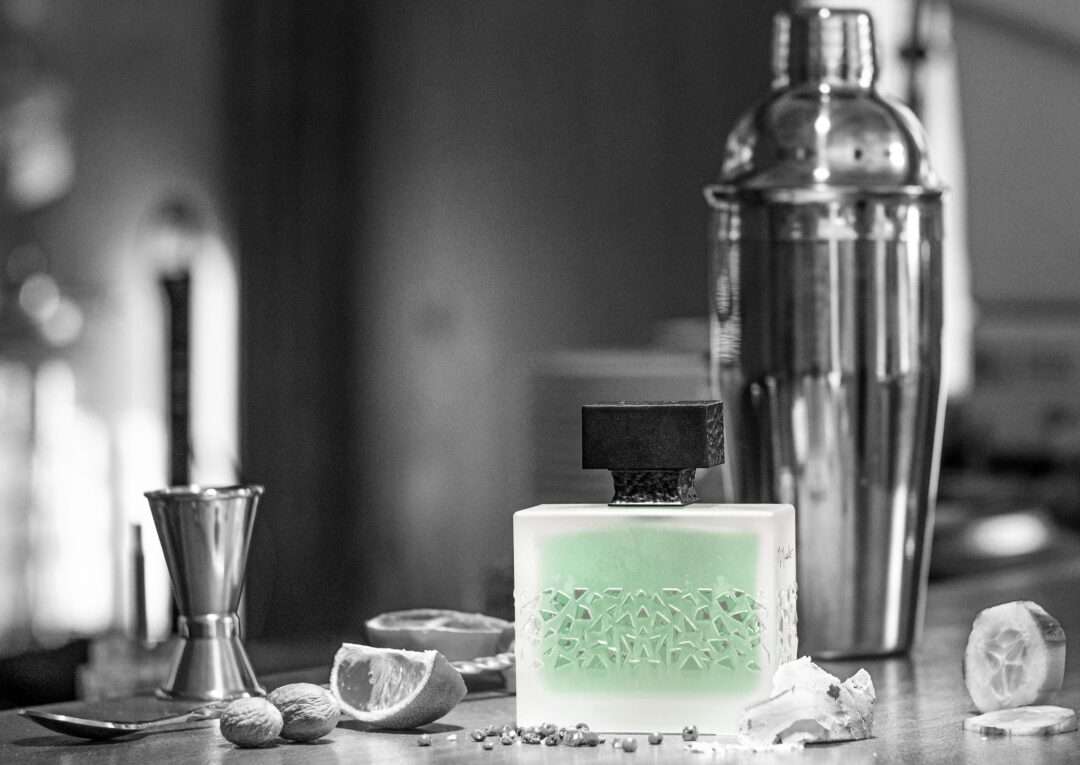 Gin and tonic or GNTonic
It may be due to the preference of Geoffrey Nejman, who is called "chief mixologist of the M. Micallef perfumes" in the press release and seems to enjoy drinking a gin and tonic as an aperitif. Which gin he prefers here, I would still be interested. I wonder if he has a preference here.
As a classic long drink or highball (the boundaries are fluid), a gin and tonic is prepared from a spirit and a filler directly in the glass. The name specifies the ingredients: The spirit is gin, the carbonated filler is tonic water. Add ice cubes – not too sparingly – and a little lemon or lime. Ready!
It is believed that the gin and tonic originally came from India, which was still a British colony until the late 1940s. At that time, the British usually drank the exceedingly tart Indian Tonic Water to protect themselves from infection with the tropical disease malaria. The British colonial rulers improved the unpleasant taste of the tonic water of the time with the juniper schnapps gin, which was popular among the English upper classes, and thus invented a long drink that is extremely popular all over the world today.
Anytime, Anywhere … Oscillating between noblesse and sport, classicism and avant-gardism, transparency and depth, GnTonic is characterized by its invigorating, fresh and refined note. A shot of rare aromatic vitality that can be enjoyed "anytime, anywhere".
GnTonic – Not only for gentlemen
GnTonic is advertised by Micallef as a perfume for gentlemen, but a closer look at the fragrance notes and considering that it should now be up to each person what is worn when, where and how, I first assume a unisex creation. After all, a refreshing gin and tonic also tastes good across genders, so why should it be any different with the fragrance 😉
I can still tell you the fragrance notes just mentioned, namely bitter orange, lime, ginger, gin, peppermint, pink pepper, cedarwood, nagarmotha, nutmeg, lily of the valley, orange blossom, vetiver, white musk, sandalwood, amber and moss. It strikes me that in the fragrance notes gin appears, but personally I would have expected a pinch of juniper berries on top, which always give fragrances so nice tingling notes.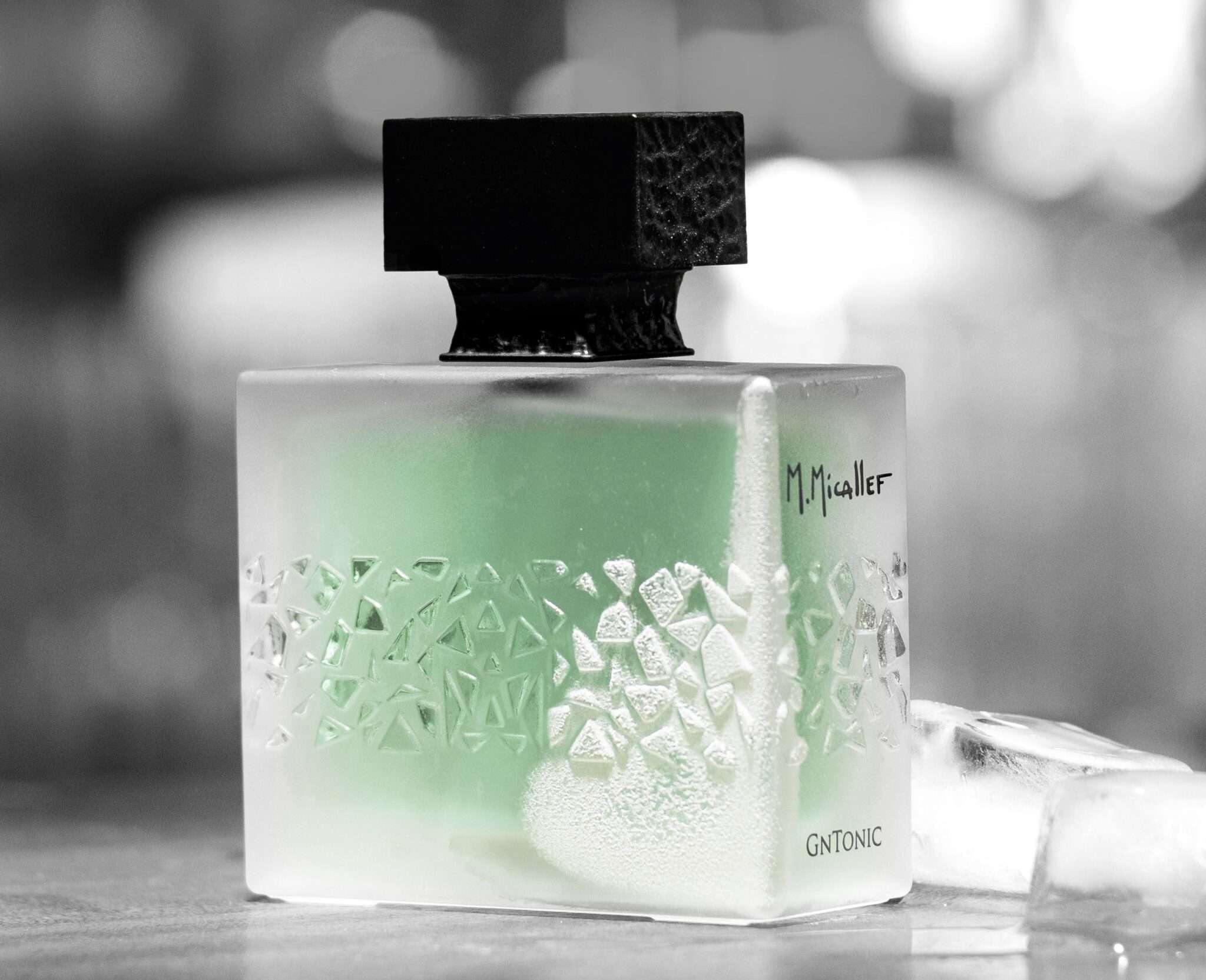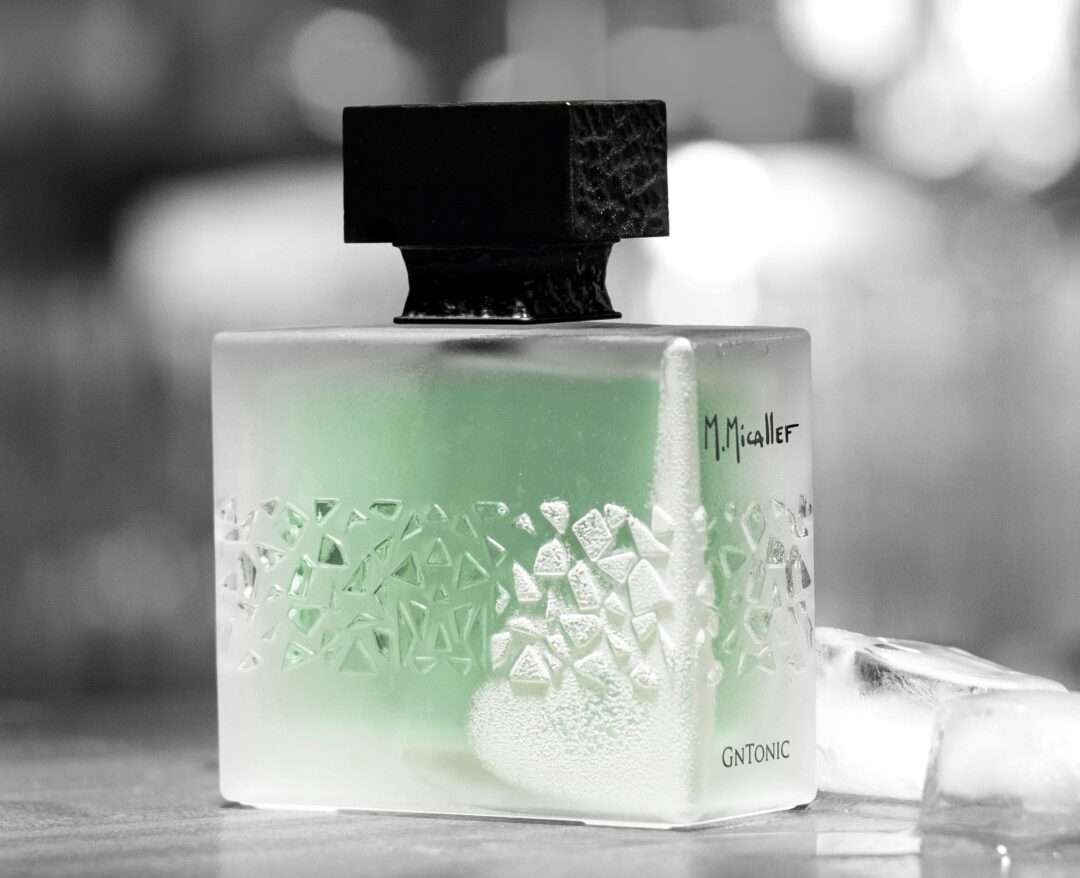 Cin Cin with GnTonic
Very tart, very tangy and with greenish-citrus notes, the opening of GnTonic reveals a delightfully summery and invigorating freshness that acts on me like an energy booster. Pink pepper, ginger and mint bring a subtle spiciness and menthol nuances into play, which also give the fragrance a certain coolness and intensify the dynamics of the creation, while the gin provides the composition with subtle sparkling moments.
Gradually, powdery-creamy facets emerge, an aquatic hint flashes in the sea of hesperidic freshness. Lily of the valley and orange blossom unite with clean and light cedar wood and the softly earthy and moist notes of Nagarmotha, creating a beautiful underpinning to the still very noticeable citrus and greenish-fresh nuances that define the eau de parfum from the start.
Gradually becoming a bit warmer and calmer thanks to the creamy, powdery and delicately earthy accents of vetiver, musk and moss, rounded off by gently ambered and woody notes.
GnTonic by Micallef is the perfect fragrance for all fans of vitalizing, sparkling and rather tart scents that provide a real freshness kick on hot summer days. Definitely a unisex perfume in my eyes with citrusy, greenish and sparkling notes. Very clear, transparent and yet present, the creation reveals from the opening to the finish an incredibly elegant, modern and coherent composition that reflects the invigorating and tangy notes of a gin and tonic in its own unique way: the fine bubbly tingle, the woody gin, the citrus freshness of the hesperides, the gentle and aromatic spiciness of the botanicals. So GnTonic should not only be a must-try for fans of the delicious long drink, it is also our top fragrance for hot summer days and nights!