We continue with no less than five creations from the Omani brand OJAR, namely Eagle Eyed Stranger, Routes Nomades, Stallion Soul, Infusion Velours and Ciel d'Orage. That's definitely an announcement for today's post and I'm already very excited about the compositions after OJAR already wowed me the other day (read about it here).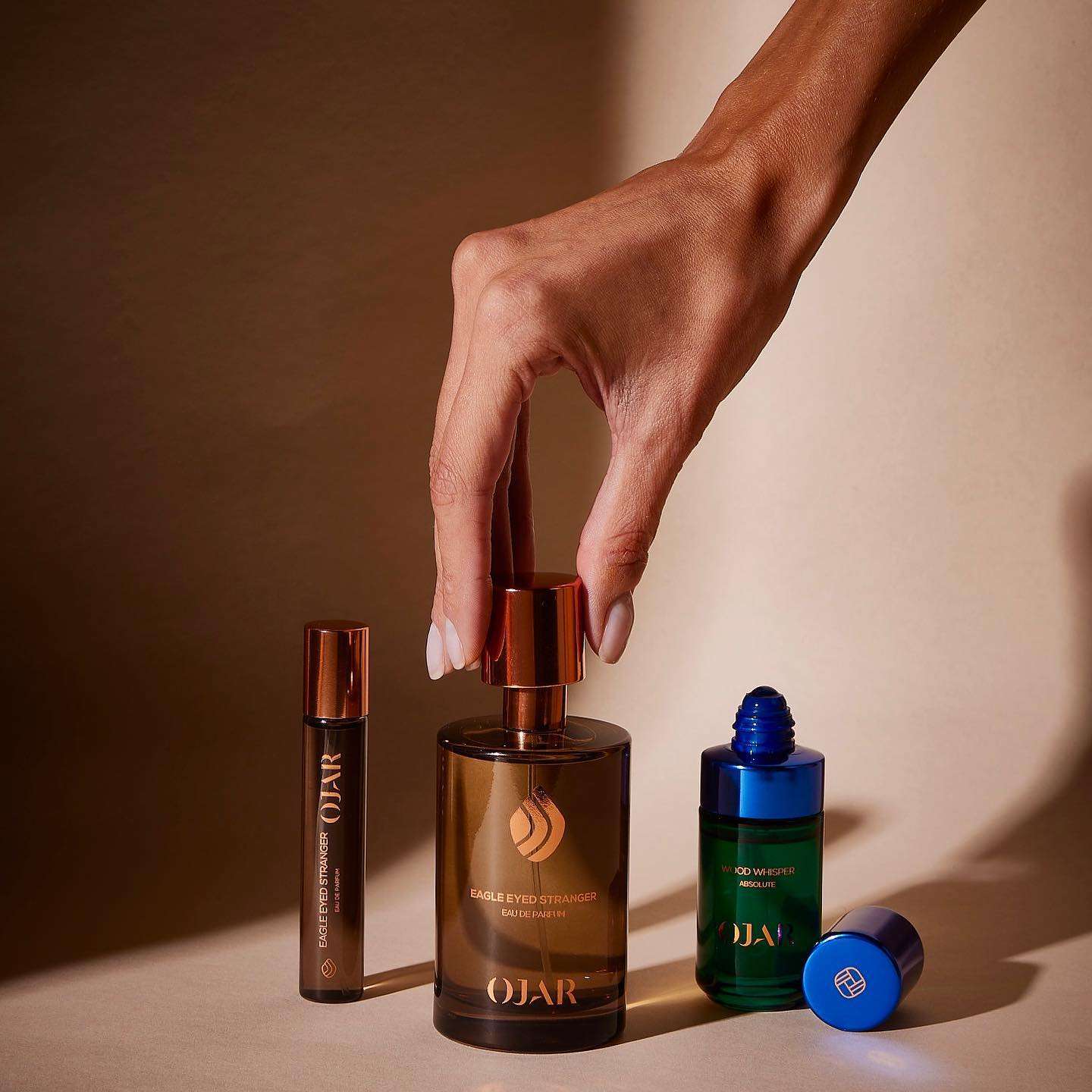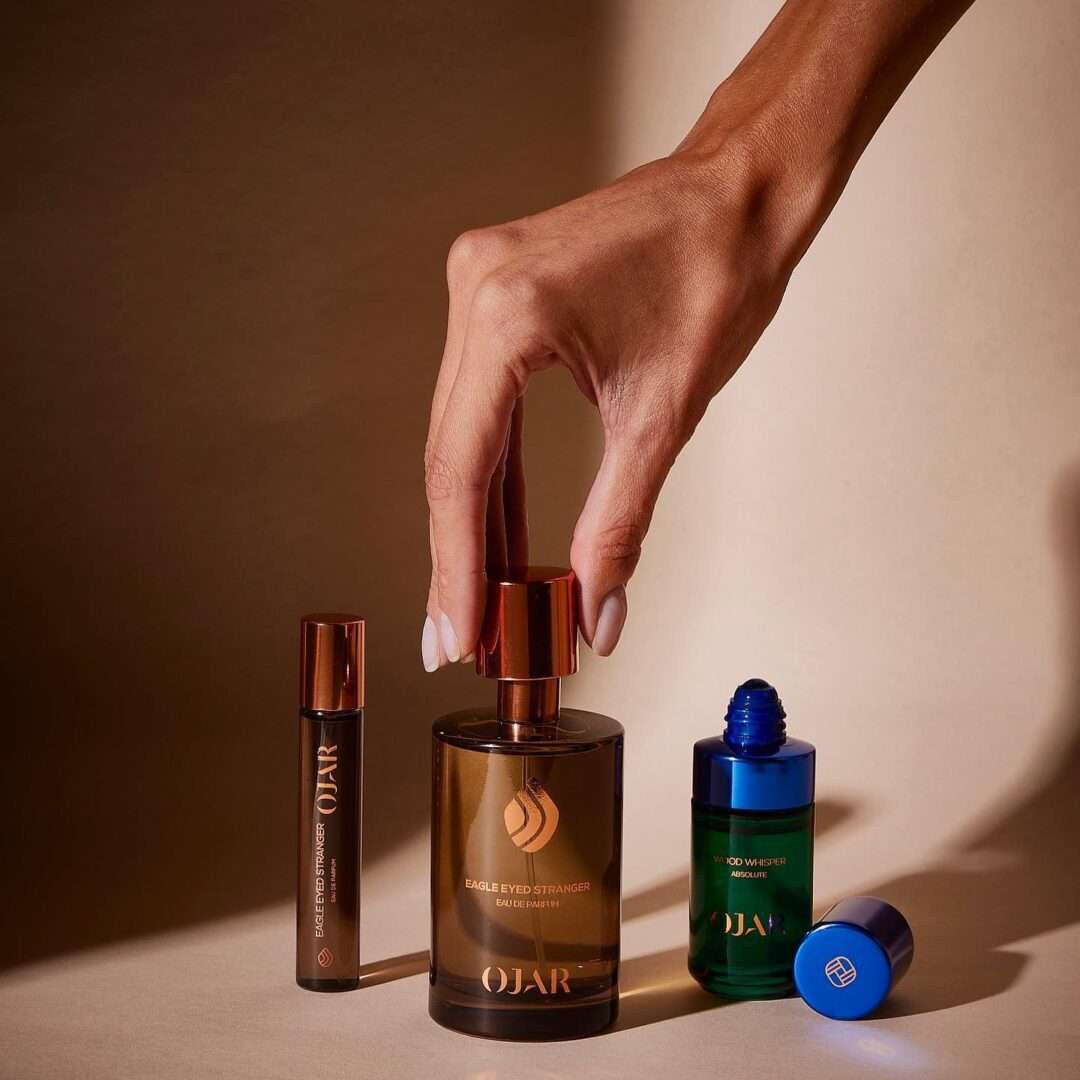 Eagle Eyed Stranger – Stranger with the Eagle Eye
The bottle of Eagle Eyed Stranger gives us the direction: The brown colour and the drop-shaped symbol with the waves signal us that we are in the incense collection of OJAR, out of which I would like to present you a total of two eaux de parfum. I remind you again that Perfume Oil Absolutes with a perfume oil concentration of 25% are also available for all fragrances presented here.
Frankincense is a special and valuable cultural asset in Oman. The highest quality of incense called Hojari originates from the country and is harvested in April in the Dhofar Mountains of southern Oman. From precisely this Hojari incense also derives the brand name OJAR. For the creation of Eagle Eyed Stranger was once again Jordi Fernandez actively at work, who created the fragrance from the ingredients lily of the valley, incense, oak moss, vetiver, woods, amber, allspice and birch.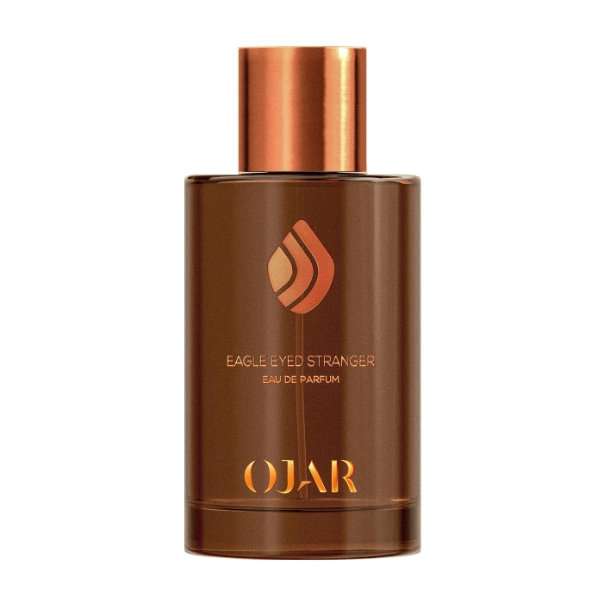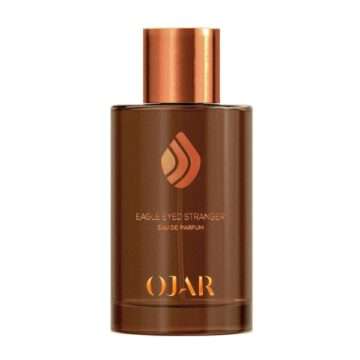 Dry smoky notes of incense and woods open the fragrance, underpinned by a bright and iridescent lily of the valley sweetness. An almost sandy-mineral earthiness and gentle spiciness pervades Eagle Eyed Stranger, reminding me of the bronze-coloured rocks of the Dhofar Mountains, underpinned by delicate resinous incense and soft birch leather. Ambergris makes the sun rise in the creation, bathes the fragrance in golden, almost reddish-warm light. A beautiful and rather transparent, restrained incense interpretation for those who prefer rather dry-spicy and subtly sweet compositions.
Routes Nomades – OJAR
The second fragrance from the incense collection comes from perfumer Nanako Ogi, who combined the ingredients cypress, ginger, cardamom, ylang-ylang, vetiver, cinnamon, patchouli, incense and leather for Routes Nomades.
It is said to be a melange of suede, vetiver and incense and "pays homage to the moment when the incense collector places the precious dried resin in his leather pouch." This sounds exceedingly tempting, as I'm a fan of suede in fragrances anyway.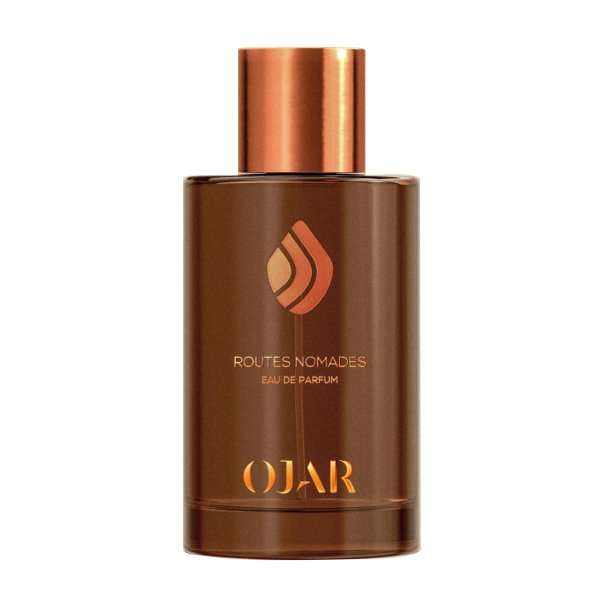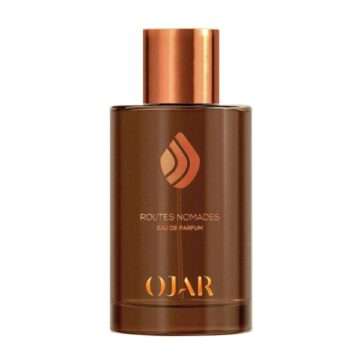 Cypress, ginger and cardamom determine the opening with a citrusy sharp and coniferous spicy coolness. Rather dark, dry and resinous shows the incense and also rather dark and strong suede, which is accompanied by woody-earthy patchouli. Ylang-ylang gives the fragrance a floral sweetness that blends perfectly into the composition. The creamy and cool notes of vetiver round out the creation in a beautiful way. A rather fresh-smoky and resinous-leathery incense scent with sweet floral undertones and a medium presence. I perceive the durability to be very good. All around well-made! ✨
Stallion Soul – The soul of the stallion
With our third fragrance today, we are entering new territory. In fact, Stallion Soul belongs to oud collection of the brand OJAR, which is characterized by a dark blue bottle with stylized gold diamond symbol. A wonderful combination that looks very classy. Oud is indispensable in perfumery and has experienced a real boom in recent decades. OJAR's collection also features its own line of agarwood, which is only natural for a brand from the Middle East.
Stallion Soul was created by perfumer Michel Girard from the fragrance notes of pink pepper, rose, incense, jasmine, violet, leather, vanilla, musk, patchouli and agarwood (oud). In particular, the notes of oud and leather should define the fragrance, according to the brand.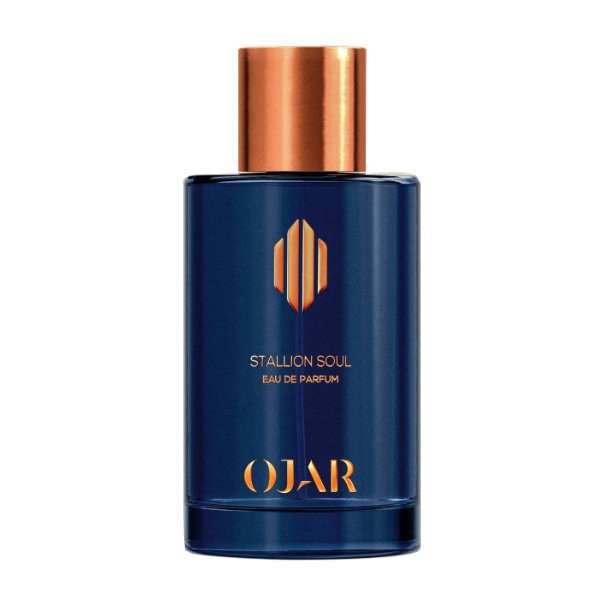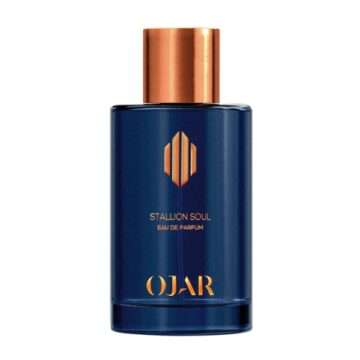 In the opening, Stallion Soul reveals the pungent-spicy notes of pink pepper and lovely, soft-soapy rose, underpinned by delicate incense. But soon they are there, the medicinal-smoky facets of agarwood, which combines with its dearest flower to form an oud rose. Violet and jasmine provide powdery-creamy notes that create the finest suede associations with the leather. I would have guessed Stallion Soul to be a spirited, impulsive scent, however, the creation is instead transparent, calm and a bit reflective. A soft, suede oud rose with a gentle powder finish. 💙
Infusion Velours – OJAR
Jordi Fernandez is a constant within OJAR's collection as far as creative work is concerned, so it's no surprise that he also developed the last two compositions of today. Infusion Velours he created from the fragrance notes of black pepper, blackberry, cinnamon, agarwood (oud), cedar, raspberry, incense and patchouli.
The source of inspiration was "high-quality velvet" in a rich purple shade. For this Fernandez combines the precious agarwood with fruits. Leather, which gives the fragrance its name, is not listed separately, at least not in the official fragrance notes, but that doesn't necessarily mean anything.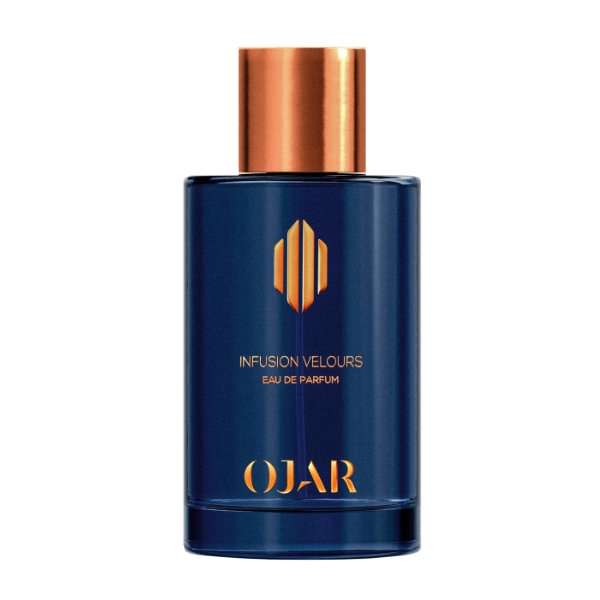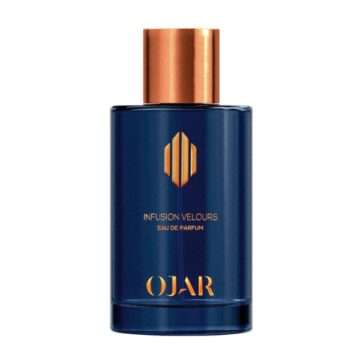 Opening with dark and spicy-leathery oud, Infusion Velours is underpinned by deep black berries and dry pepper. The fruits add a certain lightness and exciting accents to the incense. In fact, the scent strikes me as very velvety, creamy and smooth. Cedarwood and patchouli give the creation just that warm, aromatic and woody creaminess that is wonderfully soft and powdery. Combined with the fruity oud, Infusion Velours thus evokes gradually lighter and lighter suede nuances that are wonderfully soft and cosy. ❤
Ciel d'Orage – Thunderstorm sky
With my rudimentary French and an online dictionary, I translate Ciel d'Orage and come up with "thunderstorm sky" or "sky of the thunderstorm," which presumably refers to the special colouring of the sky before and during a storm. Dark and low-hanging clouds. An ominous alternation between calm and stormy gusts. Thunder rolls and bright flashes of light moving across the sky.
The fragrance notes indeed suggest an opulent spectacle: saffron, wormwood, rose, pine (pine), patchouli, vetiver, guaiac wood, agarwood (oud), sandalwood, suede and styrax resin are the ingredients of this weather-inspired oud fragrance by OJAR, which could be a real firecracker.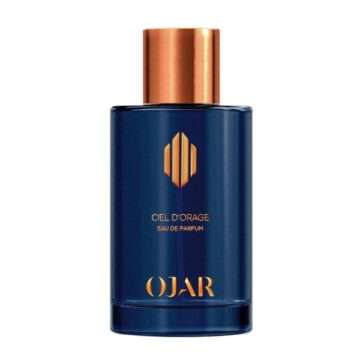 Present and powerful, Ciel d'Orage appears from the start thanks to strong woody-green notes underpinned by facets of roots and damp earth. Coniferous nuances meet a light smokiness mixed with resinous-medicinal oud, dark leather and lush styrax resin. The rose gives the fragrance a certain lightness, but can hardly compete with the dominance of the expressive woods, resins and roots. A raw, smoky and dark green oud scent that makes me think of cool woods, pervaded by misty clouds. Striking and rather masculine.