After I have already introduced you to the Copenhagen brand FRAMA and the first fragrance St. Pauls yesterday (read here), today it's the turn of Beratan and Deep Forest. I really liked yesterday's Eau de Parfum with its calm and relaxed dark-woody-earthy vibe and clean lines, so I'm excited in a positive sense to see what awaits me today. 🙂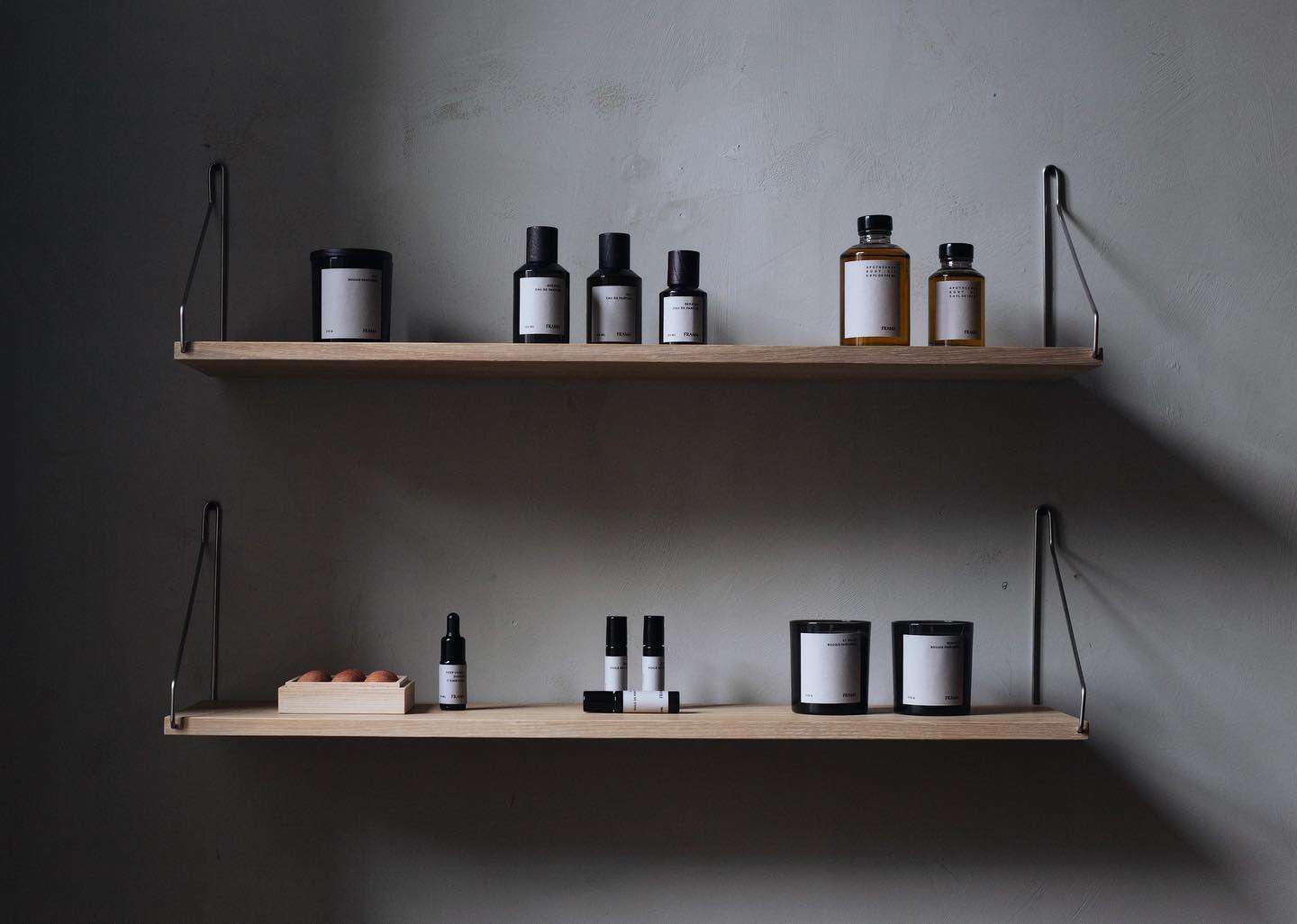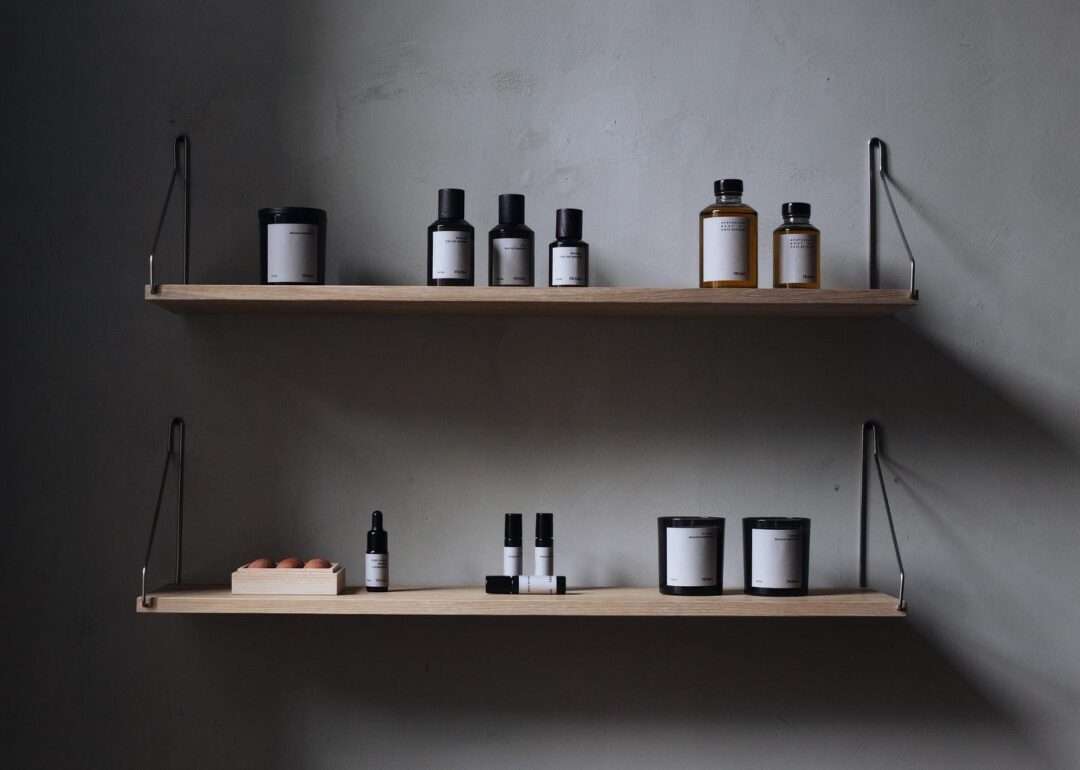 The picture above already cheer my heart again. I just love Scandinavian minimalism, that tidiness that I sadly absolutely miss in my office and on my desk. I'm quite a disorderly person at work (some rumor otherwise too) and maybe that's why the structure, simplicity, and order are so appealing to me …
The picture above also reminds me of Asia a little. Not that I've ever been there before, but when you look at Japanese furnishings, furniture or accessories, you do find similarities, whether in shape, color or composition. With the connection of Denmark respectively Scandinavia to Asia I make the – hopefully not too far-fetched – connection to our two creations Beratan and Deep Forest by FRAMA. Because both eaux de parfum of the Danish label are inspired by certain landscapes of Asia.
Beratan – water temple in Bali
Our fragrance journey takes us first to the Indonesian island of Bali. The island, which is popular with tourists, influencers, meaning seekers, yoga fans, nature enthusiasts and Asia lovers, has not only beautiful beaches, but also other extremely worth seeing areas. One place of interest is the water temple Pura Ulu Danu Beratan, a beautiful Hindu temple on the shore of a volcanic lake, dedicated to the god Shiva. I have selected a photo of the open-air temple for you. Beautiful, isn't it?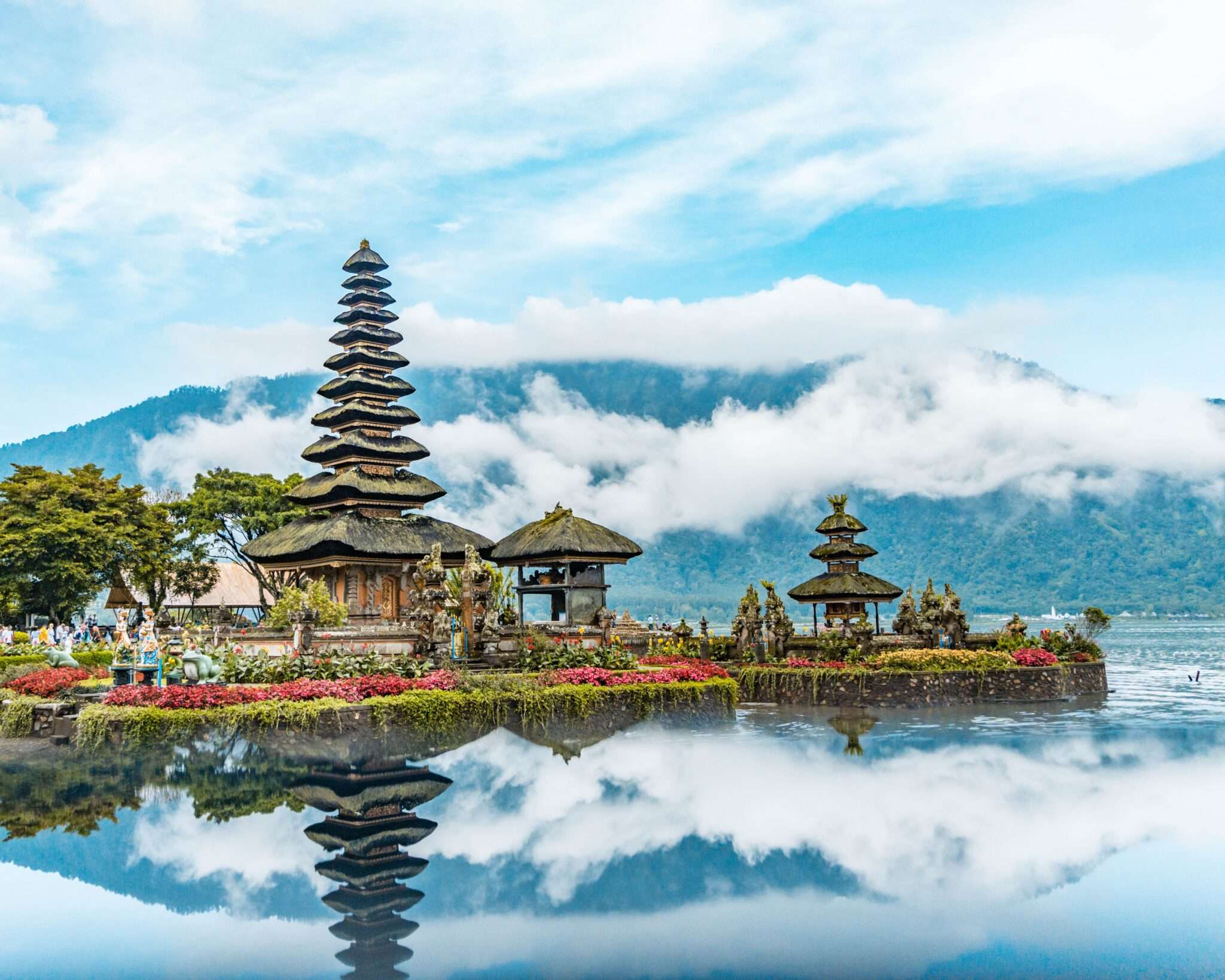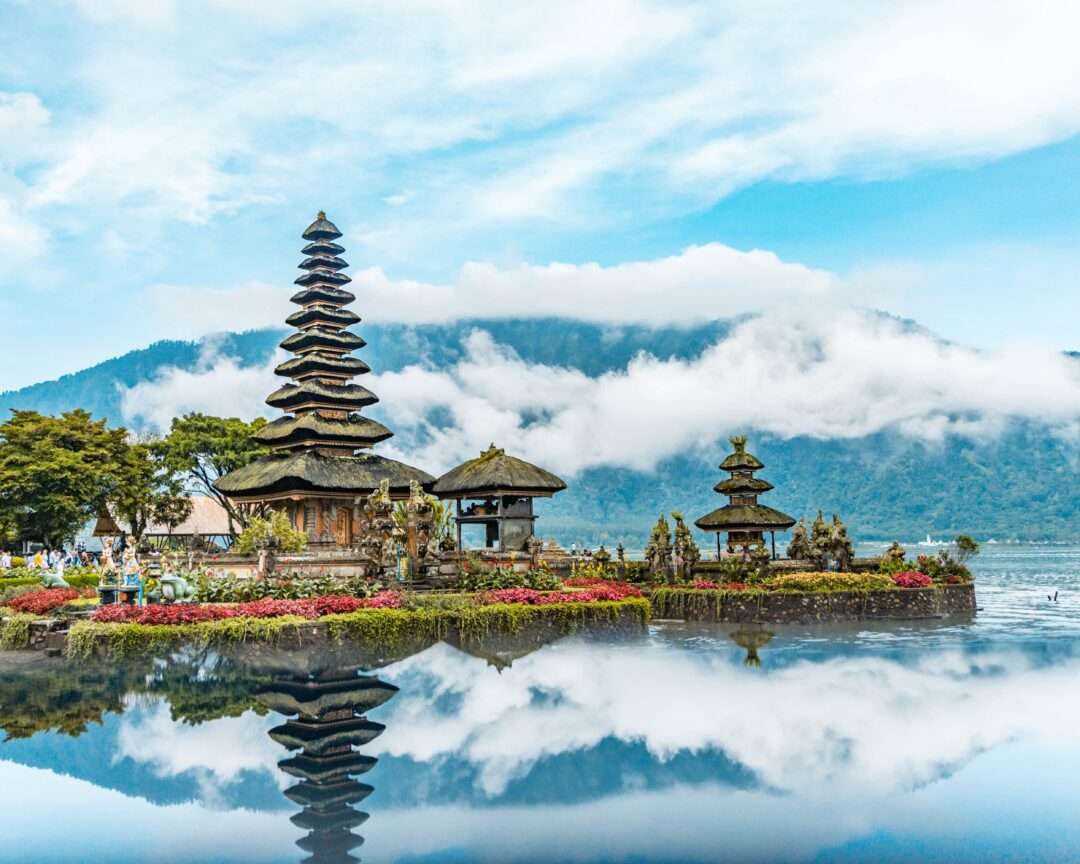 Beratan by FRAMA is said to be "a spiritual and inviting fragrance with a botanical bouquet". The scents of orange, clove, cinnamon and sandalwood definitely sound inviting to me. "Beratan seduces the senses and evokes the enchanting atmosphere of the tropics. Water lilies and incense. A temple visit after the rain." That also sounds absolutely delightful to me.
First an Ommmm
Fruity orange opens the eau de parfum, not too tangy, but rather fruit peel-like tart, soon followed by the greenish-aromatic and subtly spicy notes of carnation and cinnamon. Like St. Pauls, Beratan has an incredible relaxedness, serenity and calmness. Beratan is also exceedingly clear, fresh, rather cool and damp, but overall seems brighter, more tart and woody.
Gentle earthy and smoky nuances join in, underlining the sacred source of inspiration of the fragrance. With gentle, intermittently dark and at times mineral-soapy notes, Beratan by FRAMA finally fades away very gradually.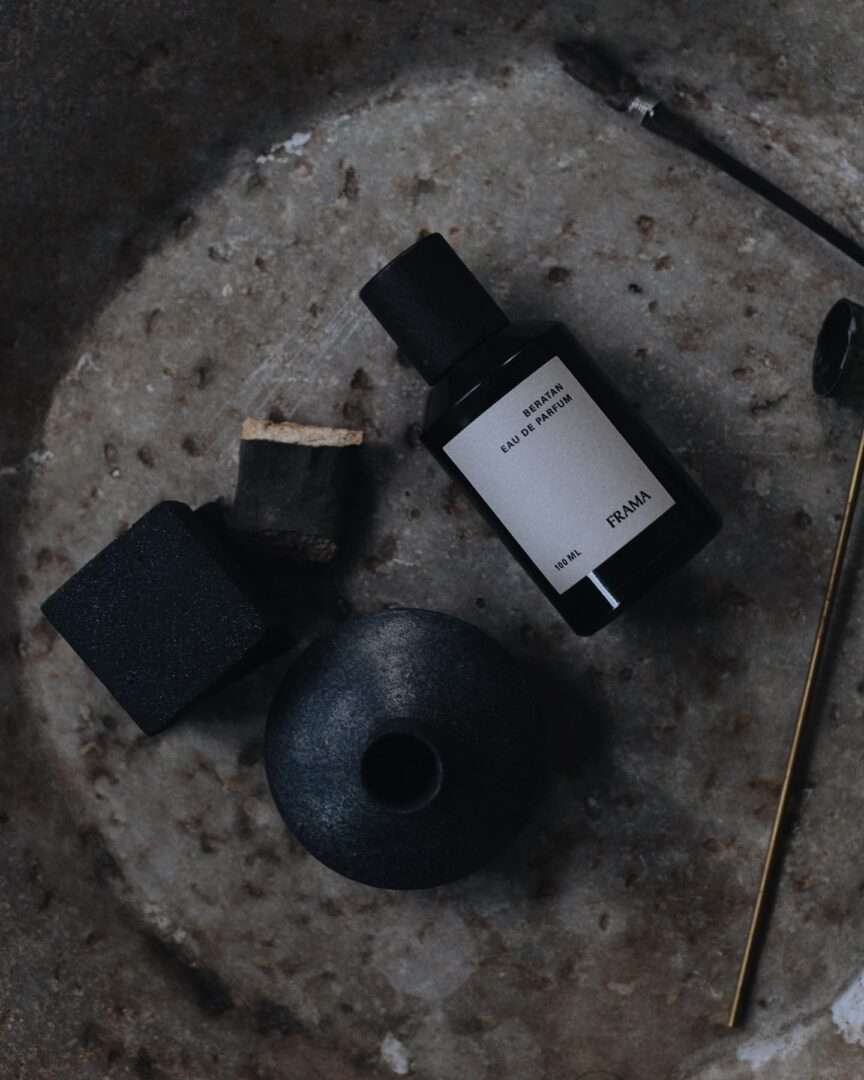 Beratan is a contemplative, serene, greenish-resinous and woody-smoky fragrance that is very cool, almost distant and minimalist. There it is again, the word minimalism, but that is exactly what exudes the brand FRAMA for me and thus its fragrances from every pore. Pure without carrying clean notes, structured without being forced, clear without being simple. No, simple and pleasing are at least the olfactory creations of FRAMA by no means. You have to like this line, this coolness and astringency. Lovers of lush floral or gourmand fragrances will certainly be knocking at the wrong door with FRAMA. But if you love transparent and rather light, resinous-woody fragrance compositions, you should definitely put Beratan and also St. Pauls on your to-try list. 🙂
Deep Forest – I came here from the forest
Says the German Christmas poem "Knecht Ruprecht" written by Theodor Storm. But don't worry! Christmas is still far away. Whereas … if I let my gaze wander on the calendar, I see the end of the year coming in four months and with it Christmas. It's August, and by September at the latest, the gingerbread displays will be back as (visual) trip hazards in the German supermarket aisles. Hooray!
But Deep Forest by FRAMA definitely does not take us towards Christmas, but towards the East. Korea is our destination, more precisely, the vast fir forests of the Korean Peninsula. For here we have Abies koreana, the Korean fir, which thanks to its attractive appearance is also used internationally as an ornamental tree. Admittedly, for a fragrance called Deep Forest, I would have expected a collection of various conifers and hardwoods in the fragrance notes list. Deep Forest, however, remains restrained in this direction – I almost want to say minimalist – and instead limits itself to orange, rose, cedarwood and patchouli.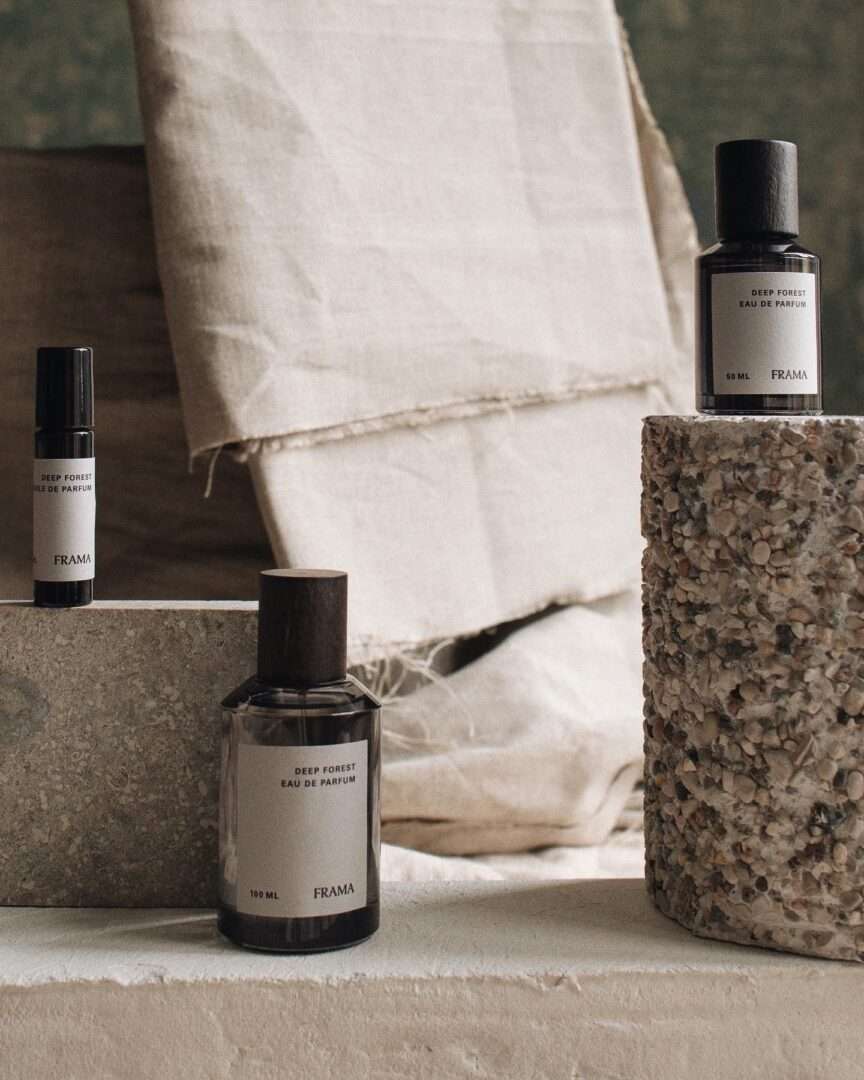 Deep Forest is an earthy and herbaceous fragrance reminiscent of the wild Abies fir forests in Korea. These forests have long, cool winters and warm, humid summers. With a blend of earthy greens and delicate florals, this fragrance brings both melancholy and the promise of a new beginning. Earth and steam. A longing for a smell that is inseparable from our pure nature.
Olfactory walk in the forest
And although the official fragrance notes seem rather bright and fruity-floral, Deep Forest reveals a completely different picture when tested. We are really dealing with a deep, dense and dark forest where FRAMA sends us with this creation: Cool, damp, earthy, infused with root and foliage nuances. Patchouli at its best! But without gothic mildew.
No, Deep Forest is a beautiful forest fragrance, finely balanced thanks to orange and rose, which breathe freshness and lightness into the creation, and never overdosed in any note or form. After the imaginary walk through the dense forest, you finally enter a clearing and suddenly the eau de parfum becomes airy, bright and delicate. A soft and skin-flattering, subtly smoky woody note defines the base of Deep Forest from FRAMA.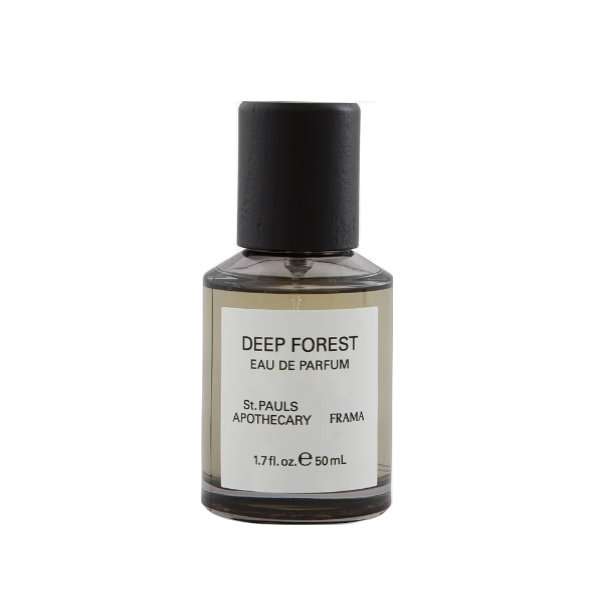 Wow! Just wow! Deep Forest fits like a glove with the FRAMA fragrances I have tested so far. Calm, contemplative, woody-smoky, with a great light-dark contrast and really nice patchouli notes. The trio seems to revolve around one theme, one scent direction, and each of the three scents is a variation of that. Each in itself beautiful, restrained and exceedingly distinguished. I am thrilled and want to test more. Hopefully I will get the opportunity to do so soon. 🙂