Tony Iommi and Sergio Momo of Xerjoff have collaborated. What happens when these two creative heavyweights collide? The new single "Scent of Dark" and the fragrance Tony Iommi Monkey Special by Xerjoff Blends were created.
I don't have to say much about Sergio Momo at this point. His Italian luxury fragrance house Xerjoff should be known to every niche fragrance lover for a long time and has already been discussed and celebrated here many times. In the field of music, it's the same with Tony Iommi. Anyone with even a rudimentary interest in rock since the '70s will know, appreciate and perhaps even revere Iommi.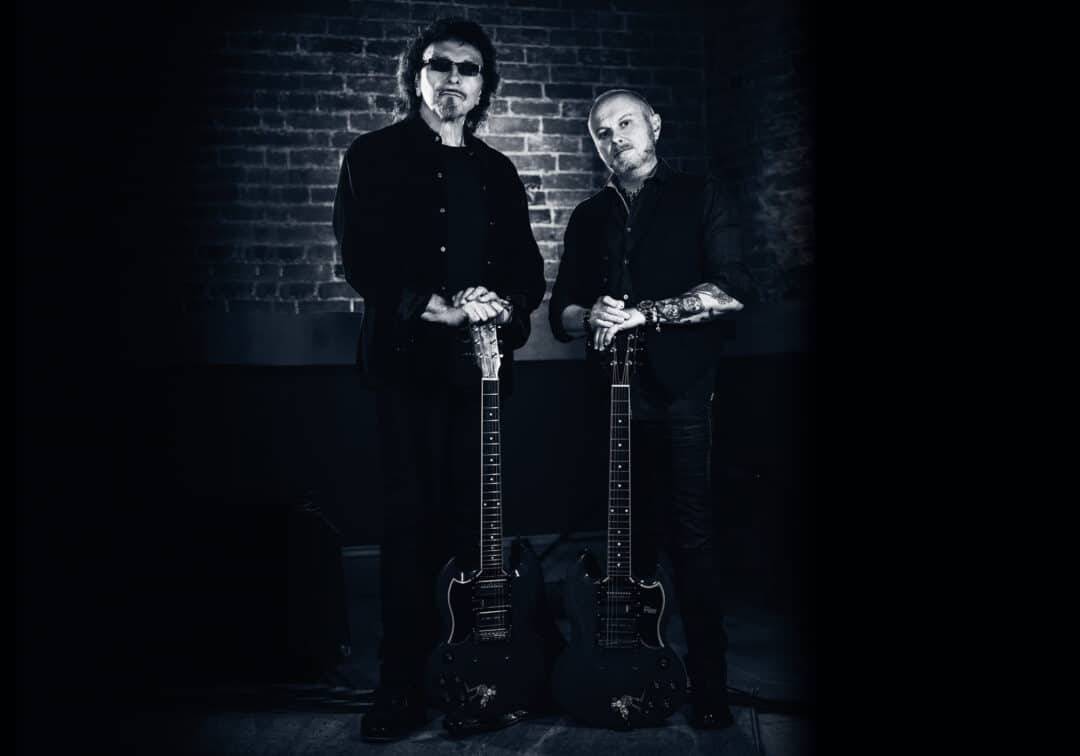 Tony Iommi – the father of heavy metal
Iommi is a co-founder and the only permanent member of the legendary British band Black Sabbath, whose lead singer Ozzy Osbourne probably made it to somewhat more questionable TV fame, but who left the band in the late '70s and didn't return until 1997. Guitarist Iommi is considered the founding father of heavy metal, along with Jimmy Page of Led Zeppelin. His heavily distorted, monolithic riffs have a high recognition value and laid the foundation for the whole genre including many other subgenres like Doom or Black Metal as well as for other varieties of Hard Rock.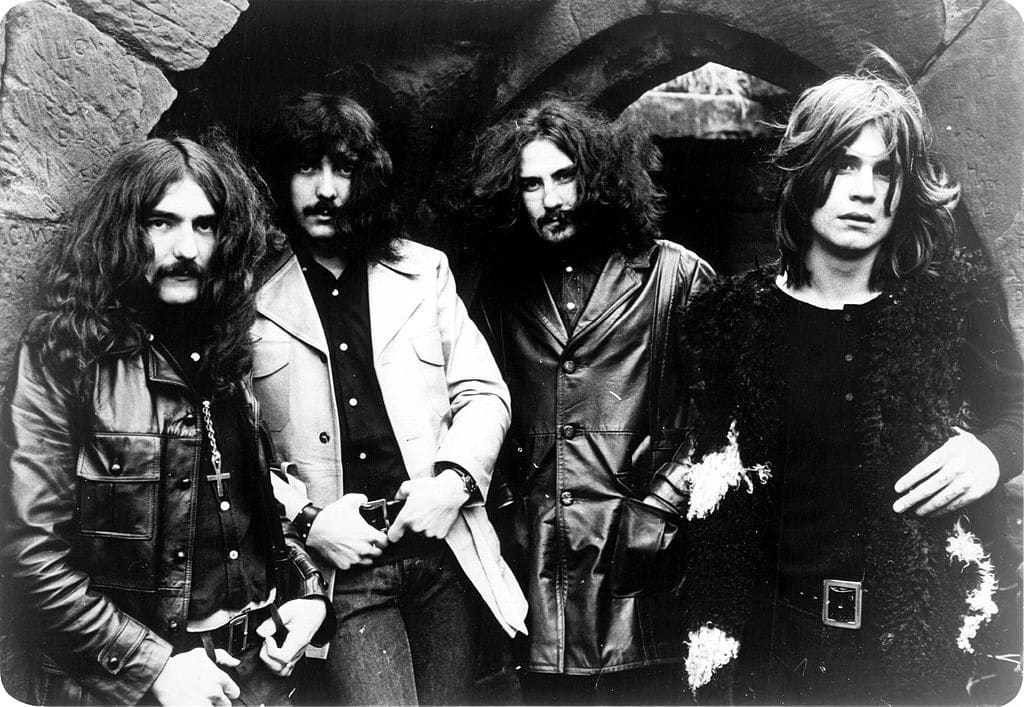 Band name as well as appearance of the band used the popular horror elements of that time, so the music especially of the first albums has a dark, melancholic, sometimes threatening mood. Personally, I've enjoyed listening to Black Sabbath on and off for over 20 years. Especially the first albums are real milestones in music history.
Scent of Dark
Iommi and Momo's collaboration was not a one-way street. In the instrumental "Scent of Dark" Momo himself takes up the strings of his Iommi signature guitar and plays the first solo. But see for yourself:
But how does Tony Iommi actually come to fragrances and how did the cooperation with Xerjoff come about? He himself describes it like this:
"When I started touring the world with Black Sabbath, I started discovering scents from other countries and collecting them on tour. I met Sergio through a mutual friend. He sent me a box of his scents afterwards and asked if I would be interested in designing my own, which I really wasn't expecting. […] He developed a few different samples based on my suggestions, and I chose the one I liked; the project went on from there.

We went through different perfume variations with Sergio. In the process, we worked very hard to achieve the complexity I was looking for. The end result harmoniously characterizes the dark sound of my original '64 Monkey Special' guitar with spicy, seductive and rebellious notes, linked with leathery accents."

Tony Iommi
Xerjoff Tony Iommi Blend No 1 Monkey Special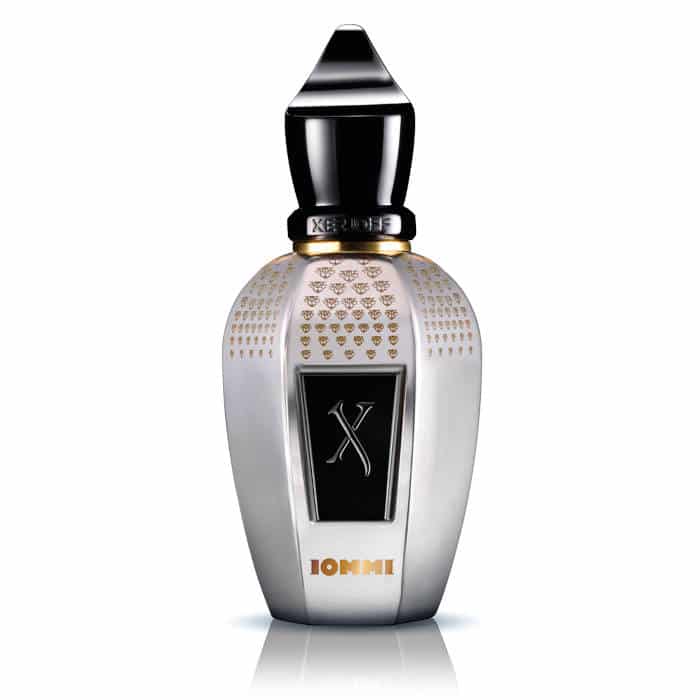 Lots of background info, I admit, but let's finally get to the fragrance. Of course, I was highly curious to see what the two creative minds had come up with. Would it be a somber, metallic scent? Or a reminiscence of the 70s? Many things would be possible. A look at the fragrance notes, however, quickly showed that no expected clichés were cast in fragrance form here.
Top notes: bergamot, rum, geranium, passion fruit (passion fruit).
Heart notes: cinnamon, patchouli, leather
Base notes: sandalwood, vanilla, caramel, labdanum (cistus), musk
The first impression that wafted towards me from the test strip is dark, sweet rum with a hint of cinnamon as well as some caramel. I then also detect a fruity note that undoubtedly comes from the passion fruit. I have to admit, I didn't necessarily expect this liqueur-like sweetness, but I really like the opening. Time to put it on the skin.
Tony Iommi immediately shows the full presence, so no delicate flowing fragrance. On the skin, the passion fruit is even more apparent, paired with subtle rum notes. A fruity-schnapps combination that radiates an incredible amount of enjoyment and joie de vivre. Patchouli and leather notes stand out after a while and have come to stay. The fruity components go after some time. What remains is a rum-soaked sweetness further supported by caramel, and a hint of leather with spicy accents.
Despite its sweet sides, a clear unisex fragrance. Spectacular, powerful, full of life and above all enjoyable. I am surprised and taken at the same time. In any case worth a test!