So today we deal with red and white fragrances. What a wonderful and Christmassy colour combination for the end of the year. Of course, the comparison is completely misleading, because Bianco and Rosso from Venti4 have of course nothing at all to do with Christmas. No, the two fragrance compositions come from the collection of the Italian luxury label with German roots, because – as we learned yesterday – the founder of the brand comes from local climes, that is: Germany.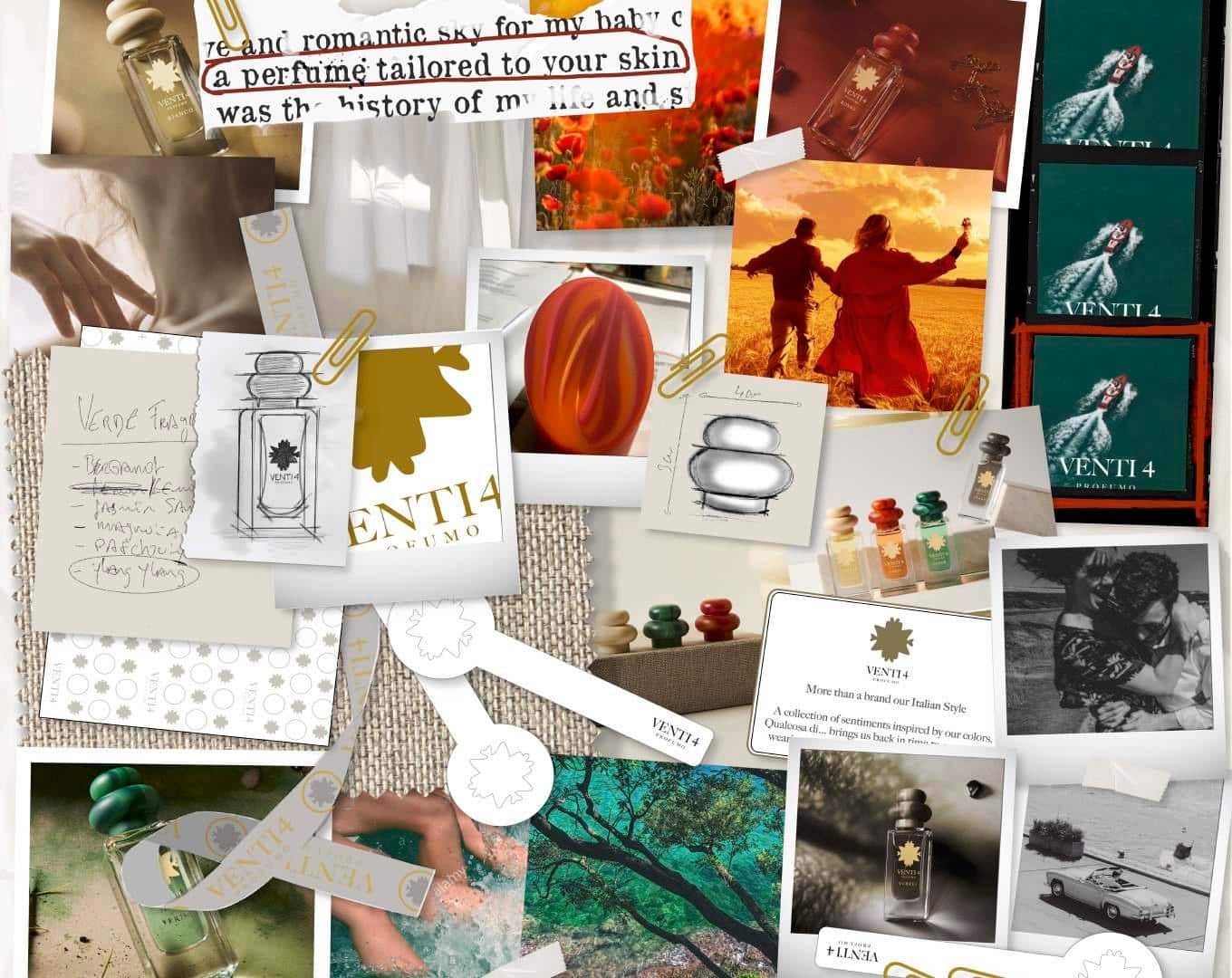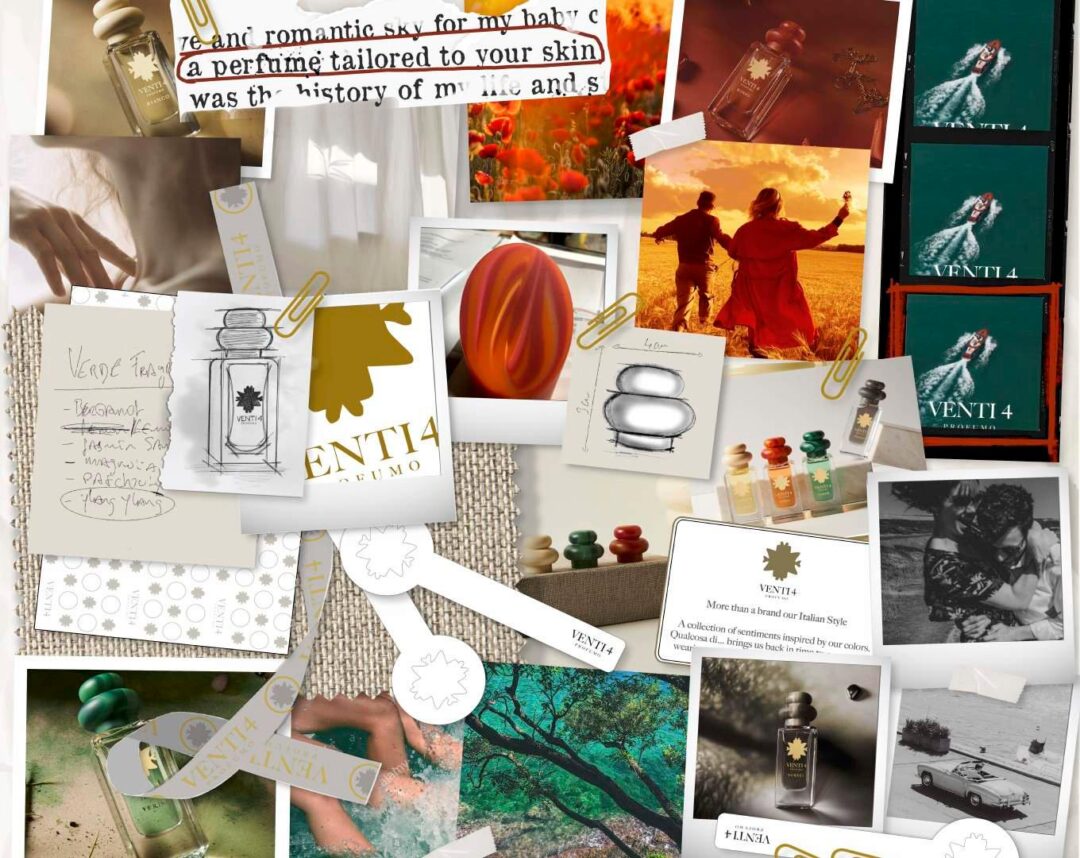 Eve Neuberger is an Italian by choice, entrepreneur, mother and has also already made a professional career in the field of luxury cosmetics and perfumery. In Milan, she now founded the niche fragrance brand Venti4, whose first two creations Vorrei and Verde I was already allowed to present to you yesterday. While Vorrei was not assigned to any particular colour, but rather revolved around the motorized vehicles of Emilia Romagna, Verde was already fixed in terms of colour, at least by name, if the Lake Como fragrance has nevertheless crystallized as an aquate, rather than an overall green scent. I wonder in which direction Bianco and Rosso will go?
Bianco – Snow White
Bianco is not dedicated to any particular region in Italy. Rather, the unique light that gives the country such a special magic. Visitors to Provence in France also like to attribute a certain light that makes the colours glow and adds a certain magic to the atmosphere. For Eve Neuberger, Italy also has that extraordinary light, that radiance that seduces and beguiles. She remembers carefree moments full of happiness and joy, surrounded by her children, the light, the sun and the joyful mood of the moment.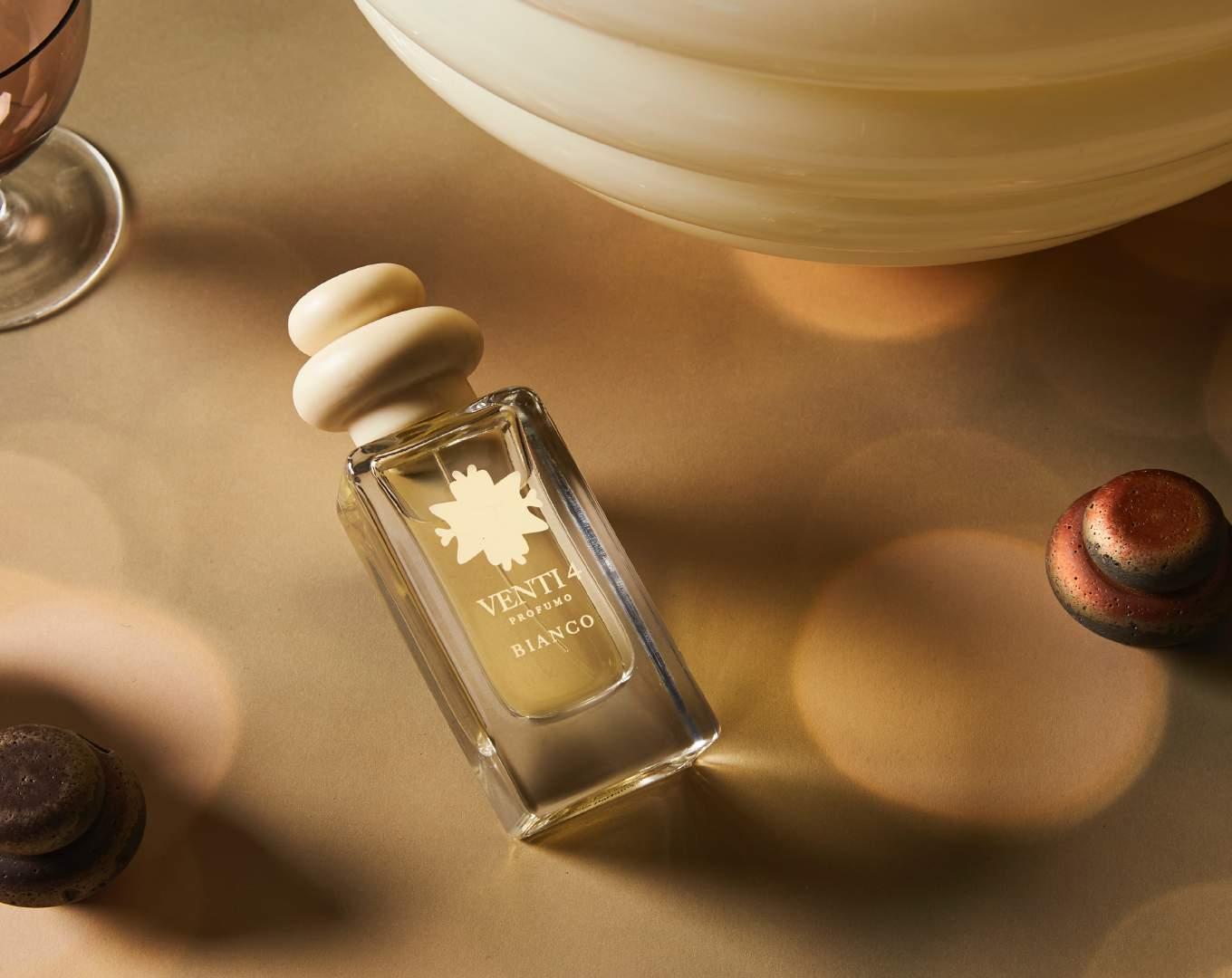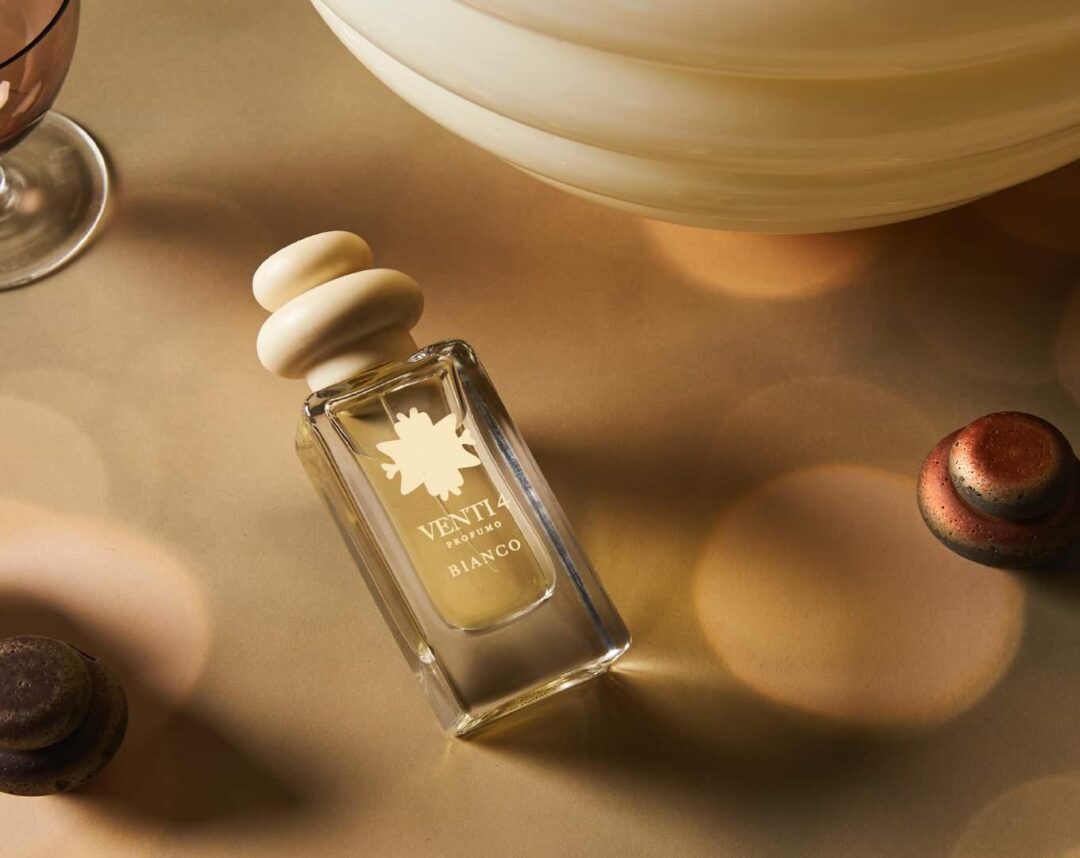 For her homage to Italian light, Eve Neuberger used the ingredients bergamot, lemon, hazelnut, jasmine, gardenia, magnolia, musk, patchouli and labdanum (cistus).
Bianco – Dream in white
Bianco also has a honey-like floral sweetness from the first spray, which I have already sniffed out in Vorrei. Cotton soft and elusive powder notes underline the lovely notes, which are soon accentuated by a hint of citrus freshness. Gardenia and magnolia evoke bright, airy and radiant notes, reminiscent of shimmering flashes of light, transparent yet lush, with a synth note not to be despised that once again makes me think of aldehydes.
Jasmine punctuates the fragrance ensemble with light creamy nuances, but rather leaves the leading role to the exotic-looking gardenia and the lucid aqua accents of magnolia. The citrus fruits can be perceived for a comparatively long time, while the lovely sweetness of the opening fades with time and finally almost disappears. What ultimately remains is a gentle musk note that is still perceptible skin-tight even after several hours.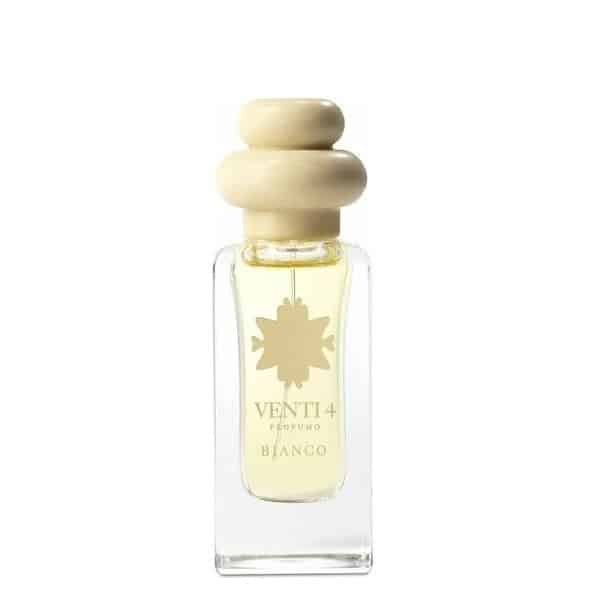 Bianco by Venti4 has the typical DNA of the brand. Light, airy, yet present, the fragrances show themselves. They have a distinct synthetic note, but they are also responsible for those shimmering and elusive moments that make these creations so special. Overall, Bianco is an ethereally-inspired unisex fragrance that should feel at home in everyday life, leisure and office at any time. An uncomplicated and pleasant companion for any occasion.
Rosso – Rose Red
Our second and last candidate today is the conclusion of this four fragrance collection from the house of Venti4. Rosso – like Vorrei and Verde before it – revolves around a specific area in Italy, namely Tuscany. A holiday destination and a place of longing for many who love the special atmosphere of this central Italian region as much as the stunning architecture and the historical flair of the towns there. Florence, Siena, Pisa, Lucca and the coastal town of Livorno are legendary. Tuscany also has a lot to offer economically. And I do not mean the taverns located there, but the producers of culinary goods such as wine and olive oil. Besides, numerous mineral resources such as the famous and noble Carrara marble come from this region, as well as minerals and ores.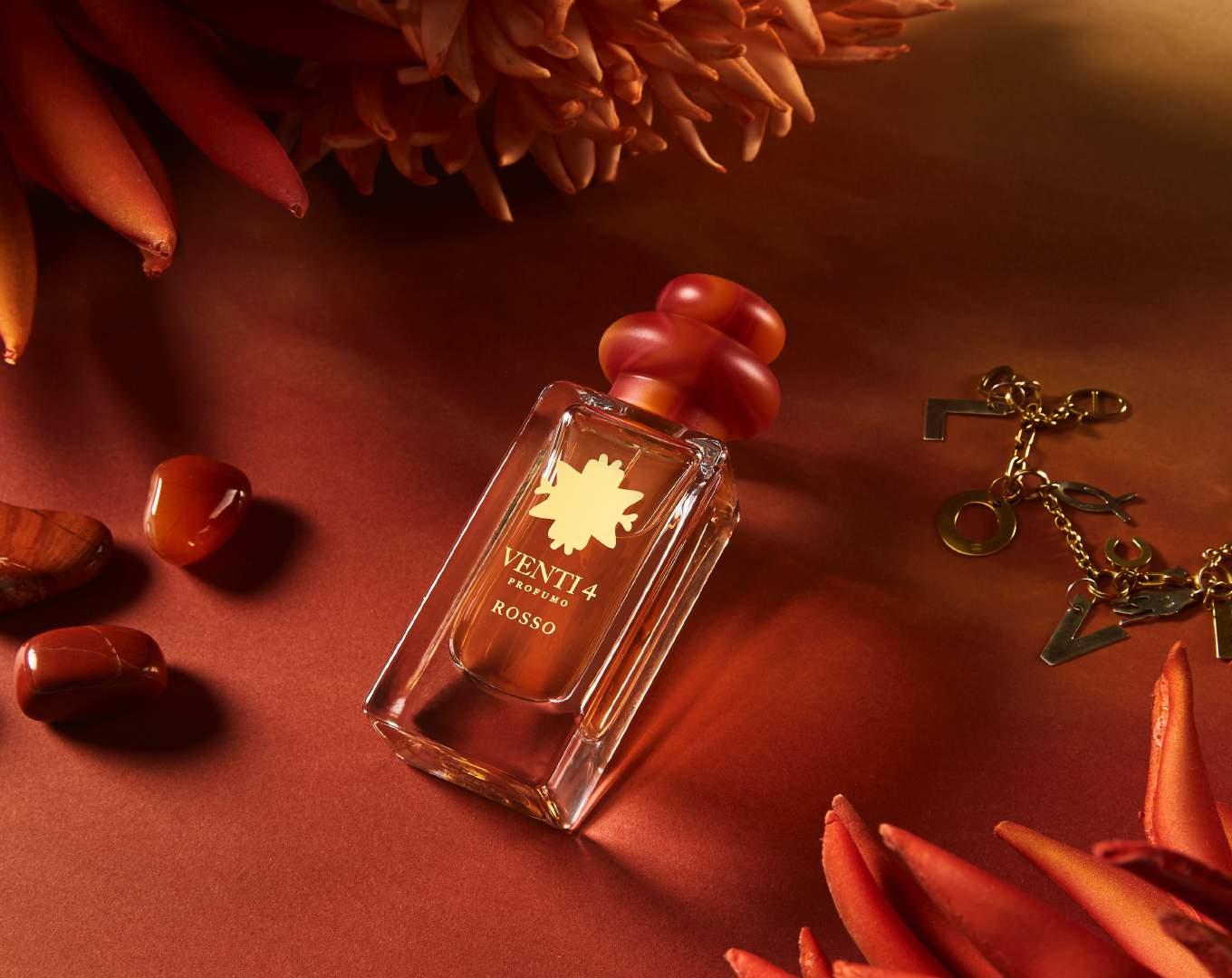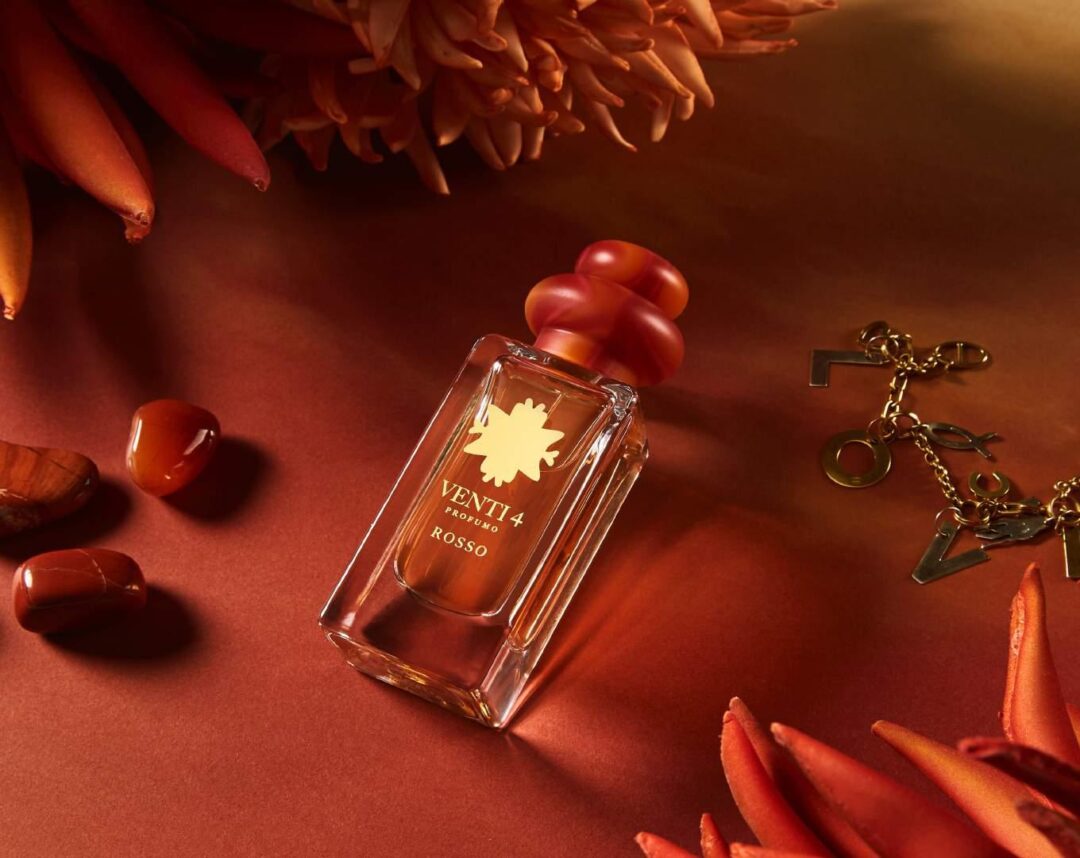 Red is the colour of Tuscany for Venti4 and the fragrance notes already suggest this orientation: Red berries, cardamom, cumin, bergamot, ylang-ylang, jasmine, carnation, sandalwood, cedar and benzoin resin give the fragrance Rosso its typical Tuscan character.
Rosso – Red like passion
With lush spicy notes of cumin, clove and cardamom, Rosso shows itself to be very intensive right from the start. But soon that Venti4-typical note takes over, giving the creation a dry lightness and dazzling transparency. Delicate citrus fruits surround the spices, underpinned by a soft floral-woody creaminess. This cushions the occasionally somewhat harsh peppery spiciness a bit, but without becoming too dominant.
Gradually, the flowers gain strength. A delicate and sweetly tinged warmth underpins the fragrance melange, which in the meantime is just as airy and fluffy as the previous creations in this collection by Venti4. Benzoin resin and sandalwood I would assign just that soft and velvety sweetness that seems milky and creamy. With soft woody notes, Rosso fades very gradually.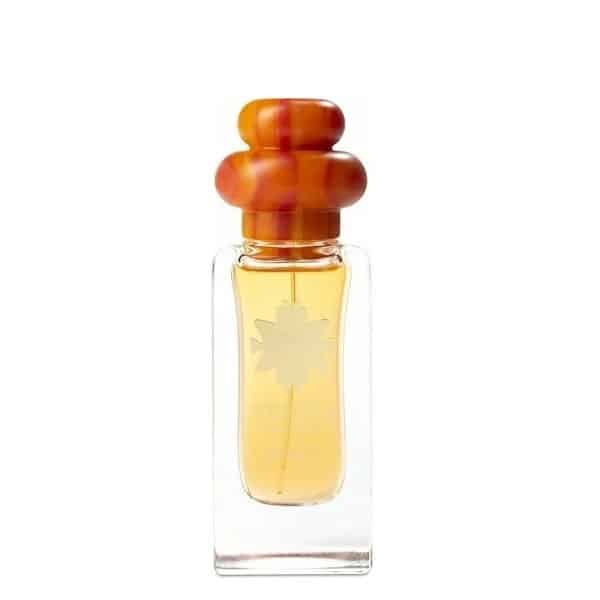 So after the resinous-smoky Vorrei, the greenish-aquatic Verde and the powdery-floral Bianco, now follows a woody-spicy scent with a floral underpainting. Rosso is in my eyes the most distinctive of the four eaux de parfum, a creation with a splendid opening and a quieter and softer progression. I can imagine the fragrance quite as a year-round all-rounder, provided you like compositions with rather edgy spicy notes. 🙂