Last week I was privileged to have a phone conversation with the lovely Marie Junkersdorf of Mabou. Of course, I immediately took the opportunity and sent her interview questions, because the visually unusual room scents of the young Munich label have made me curious. Do you already know the room scents? If you didn't know they were room fragrances, you might think they were small and exceedingly shapely sculptures. It could be a souvenir from a trip far away or simply a design object that is visually an eye-catcher and yet can be wonderfully integrated into the overall concept. In a moment, we'll learn more about the Scultptures of Alamee and the Boxes of Alamee by Mabou.
Welcome to the Duft-Tagebuch: Marie Junkersdorf! 🙂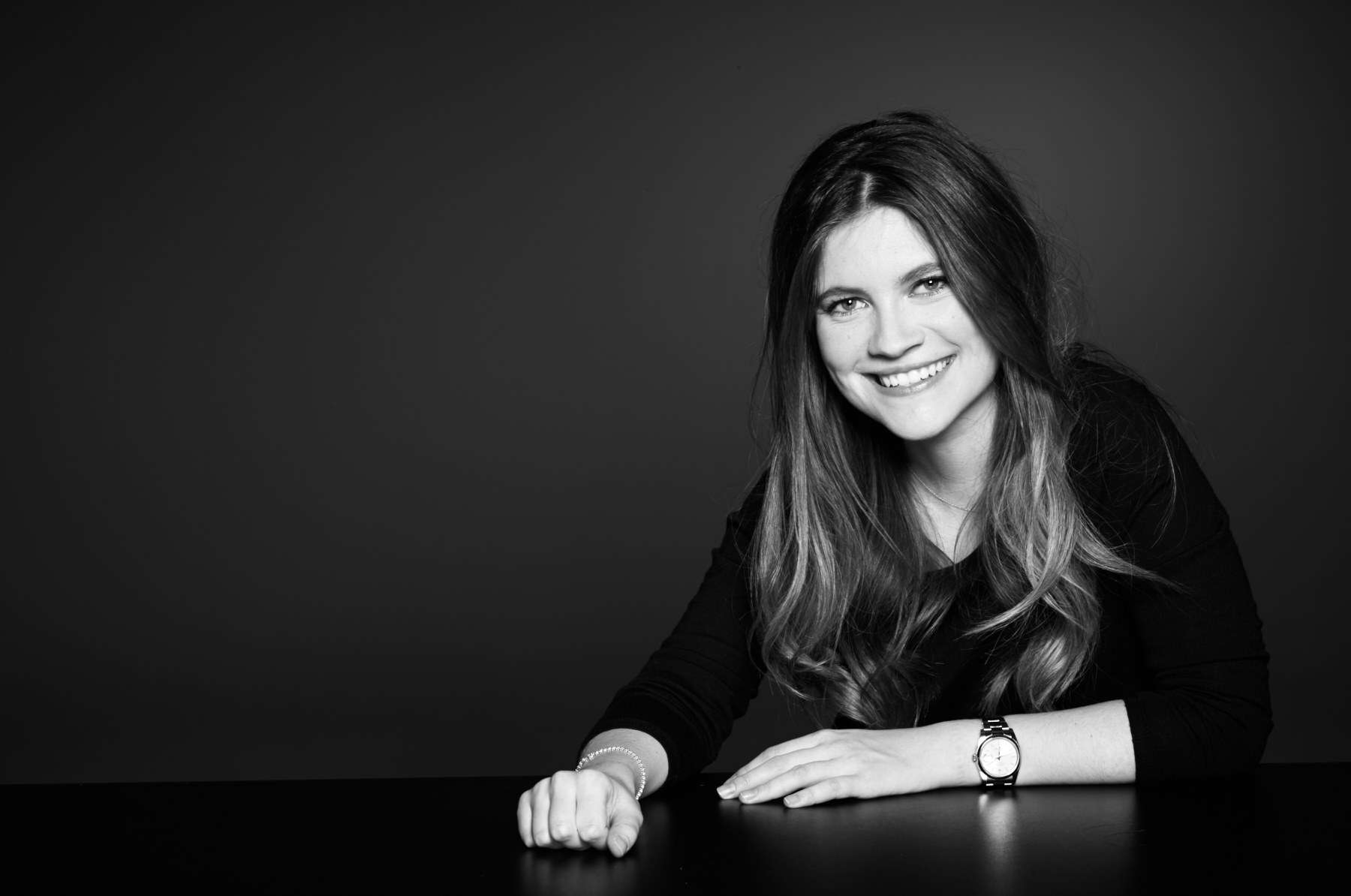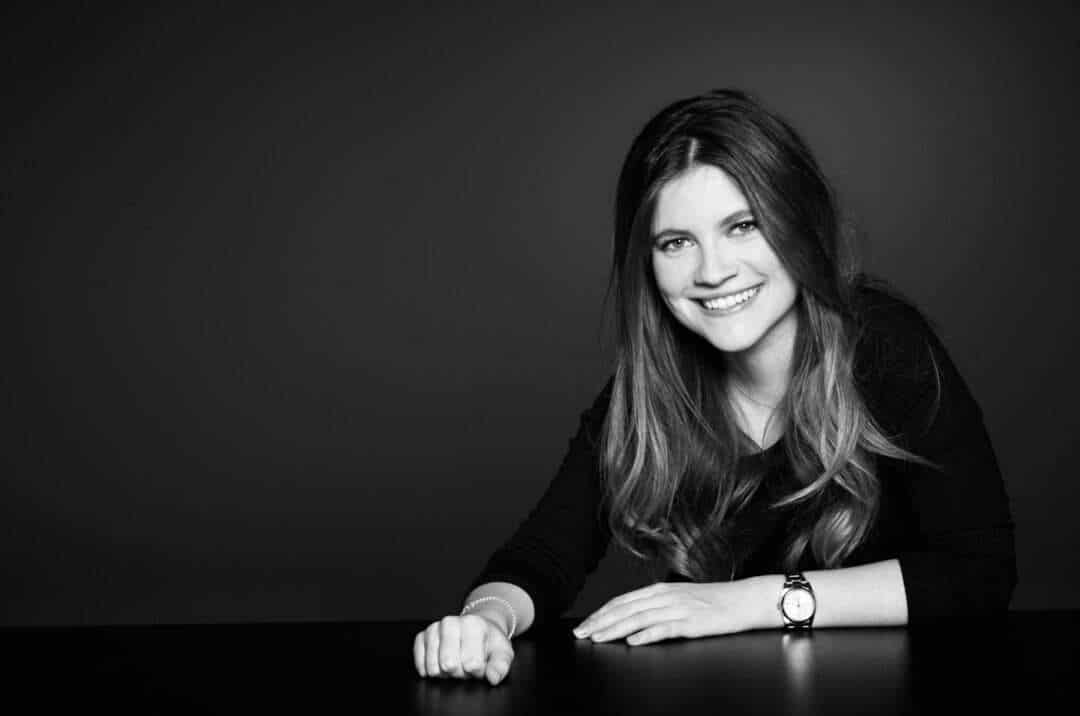 Dear Marie, could you briefly introduce us to the Mabou brand?
Of course. 🙂 Officially, Mabou GmbH exists since October 2020. Our concept is to bring the unknown world of "Mabou" to life through extraordinary designs and fragrances. The overarching goal here was to replace the classic stick diffuser with an innovation and turn it into an interior design object. This gave rise to the idea of developing a sculpture made of porous material that could absorb the fragrance oil and release it back into the room via its surface.
What is special and unique about your room scents in your eyes?
The design. We combine interior design with function and work with hand-cast caskets as well as sculptures with the highest level of detail instead of the old-fashioned sticks. We can expand our concept individually. In terms of design, there are virtually no limits.
Where did you get the idea for the animal heads? Do the animals depicted have a special meaning for you?
When the idea came to me, I got it into my head that I had to start with a lion. On the one hand, they are my favourite animals, and on the other hand, I am a Leo myself, so it was an obvious choice. 😊 And then from the lion we came to other savannah animals, like the elephant and the giraffe. Finally, the Gorilla followed as an addition to the range. What exactly it is about the animals and their history in the world Mabou, you can read on our website.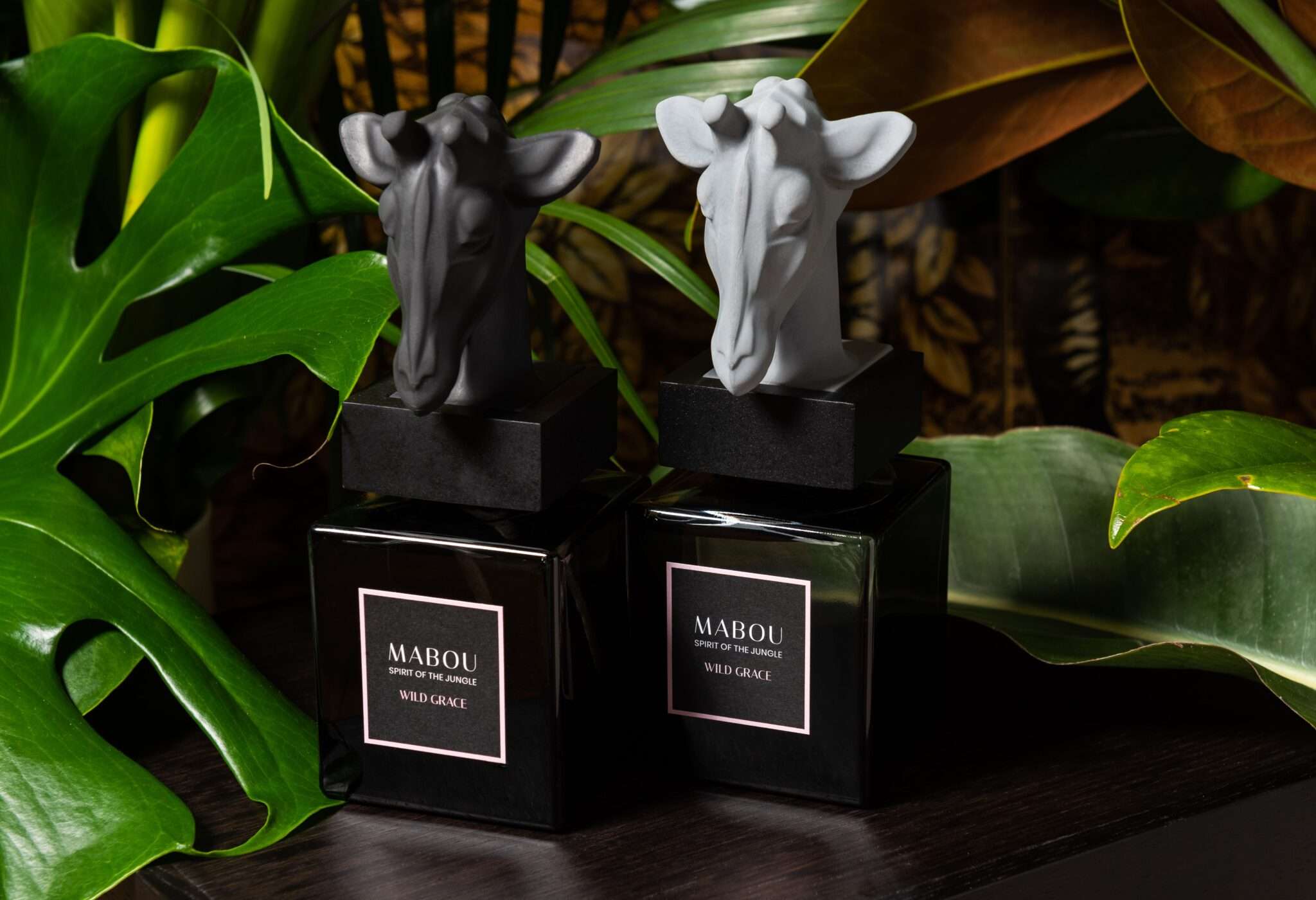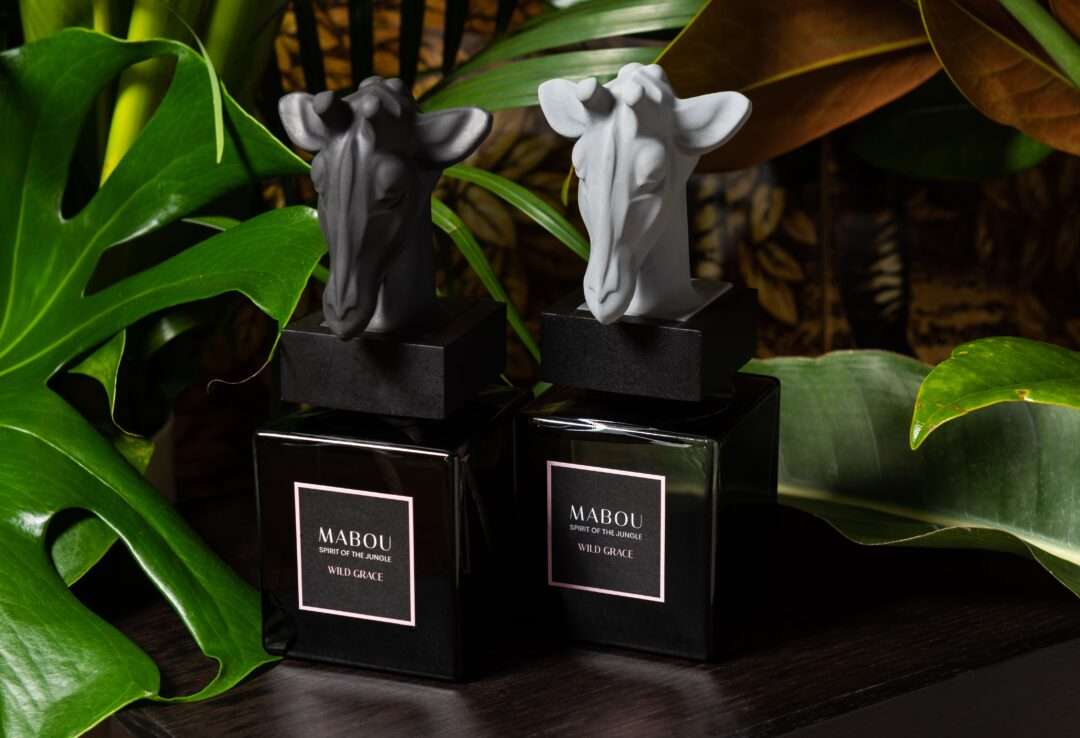 What challenges did you have to face during development?
Many! A new development like this is really no walk in the park. Especially if you think you want to make something that doesn't yet exist on the market. Our biggest difficulty was finding the right materials, suppliers and the right mold maker and producer. Our sculptures are all hand cast and individually finished. With a giraffe with ears and horns, one of the horns can break off if you switch off the molds too quickly. So, for example, you have to keep adjusting details until the products can really be implemented. In the aftermath, I should have started with a circle or square instead of our complex shapes. 😉
Was the idea of changing the colour of the sculpture heads planned from the beginning, or did it develop more by chance?
That was actually a cool side effect that wasn't planned and only occurs in this form because we started with dark gray sculptures. The most practical thing about this is that you can virtually watch how the product soaks up and, conversely, know exactly when it needs to be refilled. Namely, when the sculpture dries out again and becomes bright.
Is the intensity of room scenting with the sculptures comparable to a classic stick diffuser?
Scent perception is a very subjective thing, that's what we've learned. Some find our products very intense, others describe them as subtle and subliminal. Basically, the surface of our sculptures is larger than that of a 250 ml bottle with sticks, so I would sign that the intensity is also increased. However, our fragrances are not too intrusive and tend to make themselves felt in a discreet way.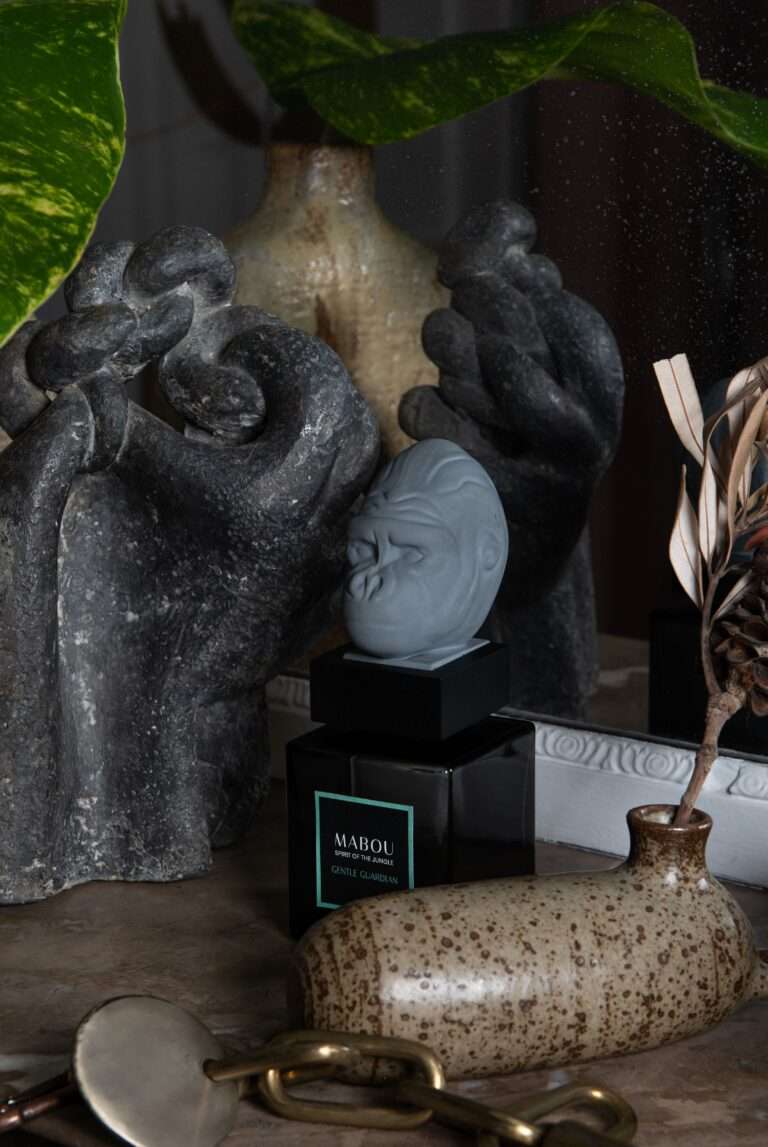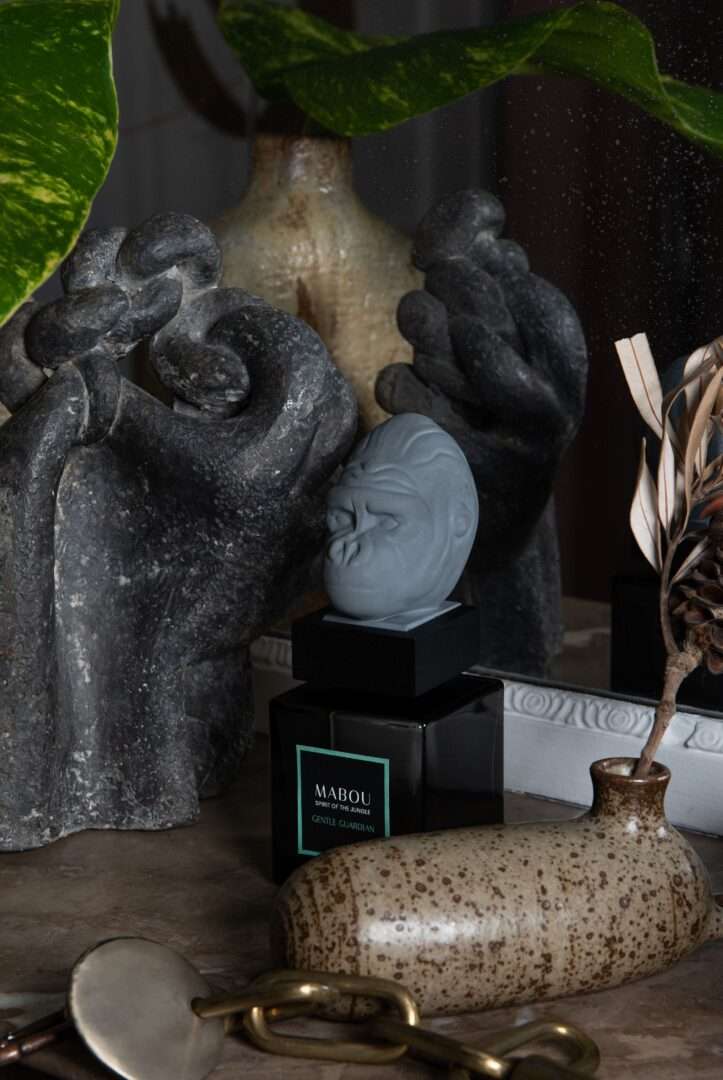 Is there anything special to note about room fragrances that you would encourage new Mabou users to consider?
It is important not to be too rough with our objects. If you press firmly against the elephant's trunk, you can already make it break. The sculptures are porous, so they can suck and should be treated with love. 😊 If you take good care of them, the object will stay with you virtually forever.

A little handling tip: Dust also accumulates on our sculptures after a while. In order not to clog the pores and allow the fragrance oils to escape freely, we recommend our customers to wash the sculpture with a paper towel and a sufficient amount of water. Afterwards, the sculpture shines like new again.
Besides the sculptures, you also have boxes with stones. What are the differences between boxes and sculptures? Are these purely visual, or are they also functional?
Our Boxes of Alemee are for those who like things more subtle. The special thing about it is that you can control the intensity of the fragrance yourself with the pipette and interrupt the room scenting by putting on the lid. And if you don't want it to smell, you still have a beautiful hand-cast object in your living room that looks pretty.

In terms of fragrance, there are no differences between the boxes and sculptures. Only the fragrance oil conception is different depending on the application.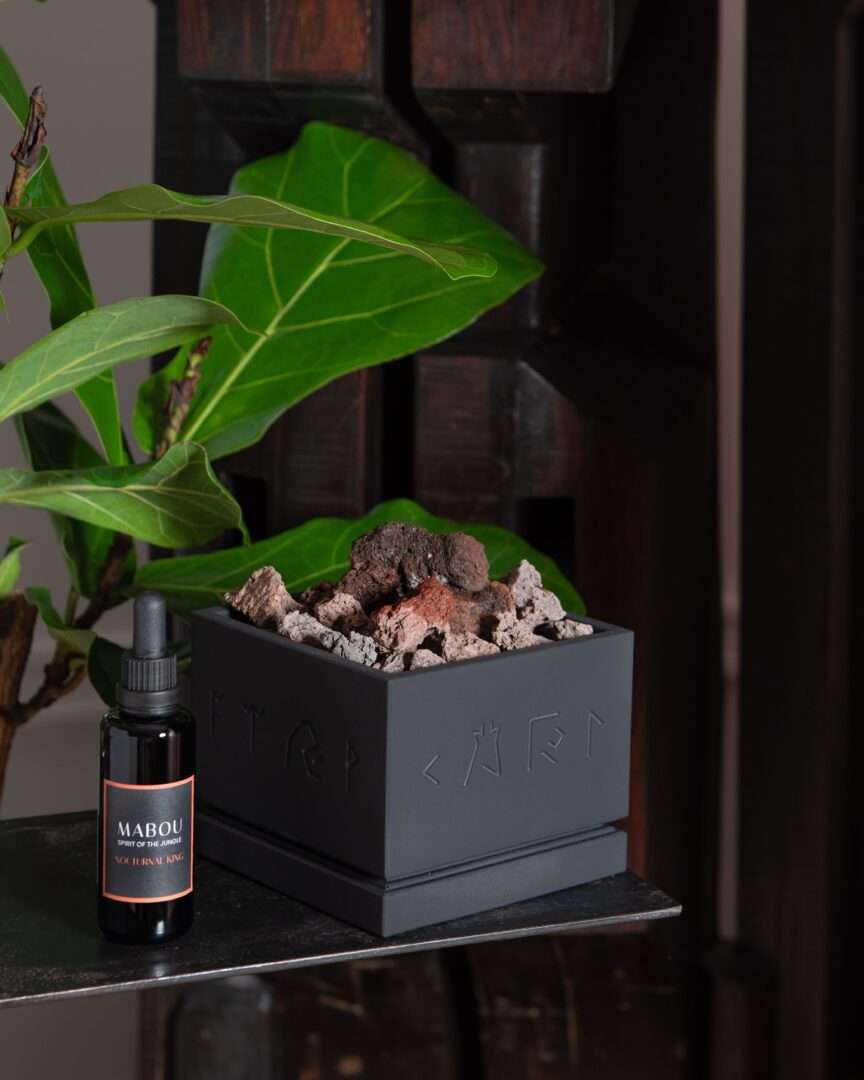 Are your room fragrances also suitable for use in the bathroom?
Yes and no. A good friend once saw her giraffe's nose start to drip. Her sculpture was placed in a small bathroom right next to the shower, where it had probably been standing at a high temperature for a good 20 minutes. This then became a bit too wet for the giraffe. 😊 However, the products can basically survive well in bathrooms. However, if the bath mutates into a steam bath, it is better to move the animals at short notice. The boxes do not mind high humidity.
Would you classify the scents as consistently usable year-round, or are there some that are more suited to the warmer or colder seasons?
Our fragrances are unisex and suitable all year round.
Are there plans for additional fragrance directions and/or additional room fragrance lines?
Oh yes, we have quite a few things planned. Soon there will be a new collection, with minimalist sculptures and matching noble fragrance creations. We also want to launch bright and larger sculptures and introduce our first scented candle. But, as they say? Good things take time. We have learned that from our previous developments. 😊
Dear Marie, thank you so much for taking the time to answer my questions.