Once again a Montale in the Duft-Tagebuch, thanks to the two creations Dark Vanilla and Wood on Fire, which I fished from my small sample box, in which more fragrances of the brand are waiting for a review. Outside my office window, the sun, clouds, sleet showers and downpours alternate at what feels like minute intervals, a cool wind sweeps across the countryside, and for me that literally calls for more lush scents that exude warmth, security and a comforting atmosphere. Sounds like a Montale fragrance could be just the thing. 🙂
Vanilla and fireside are also a great match for cooler temperatures, making Dark Vanilla and Wood on Fire the perfect scent candidates for today's April day. Let's jump right into the olfactory tasting experience and indulge ourselves with these two oriental treasures!
Dark Vanilla – nomen est omen
The typical Montale flacon with gold hood and star amulet is dressed in noble black-purple. For me, the color scheme has something mysterious, elegant, but also cool about it, which rather contradicts my assumption of a warm scent composition. The fragrance notes are quite respectable and indicate a lush oriental composition: pink pepper, saffron, cumin, cardamom, lemon, coriander, Mysore sandalwood, leather, eagle wood (oud), patchouli, vanilla bean, amber and musk.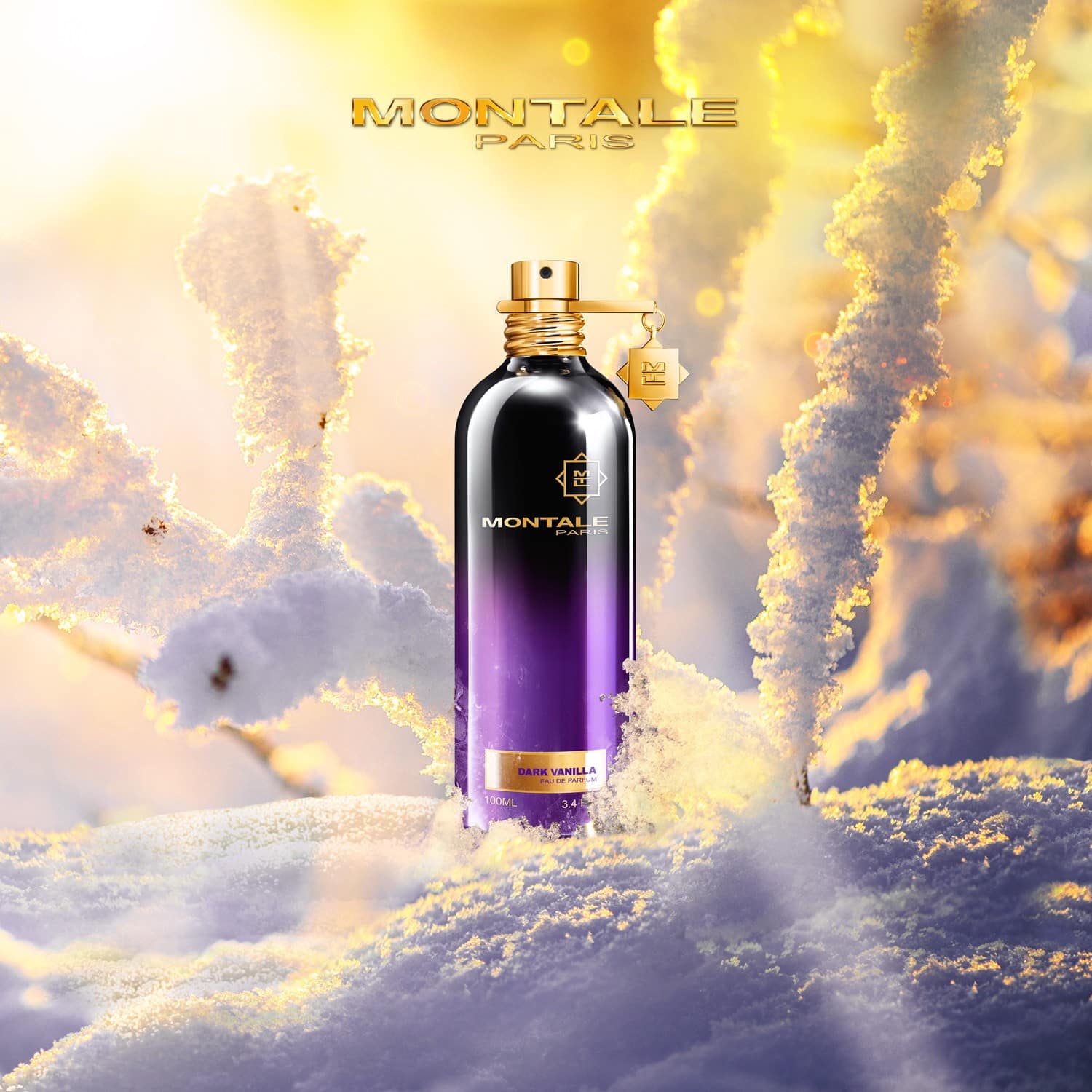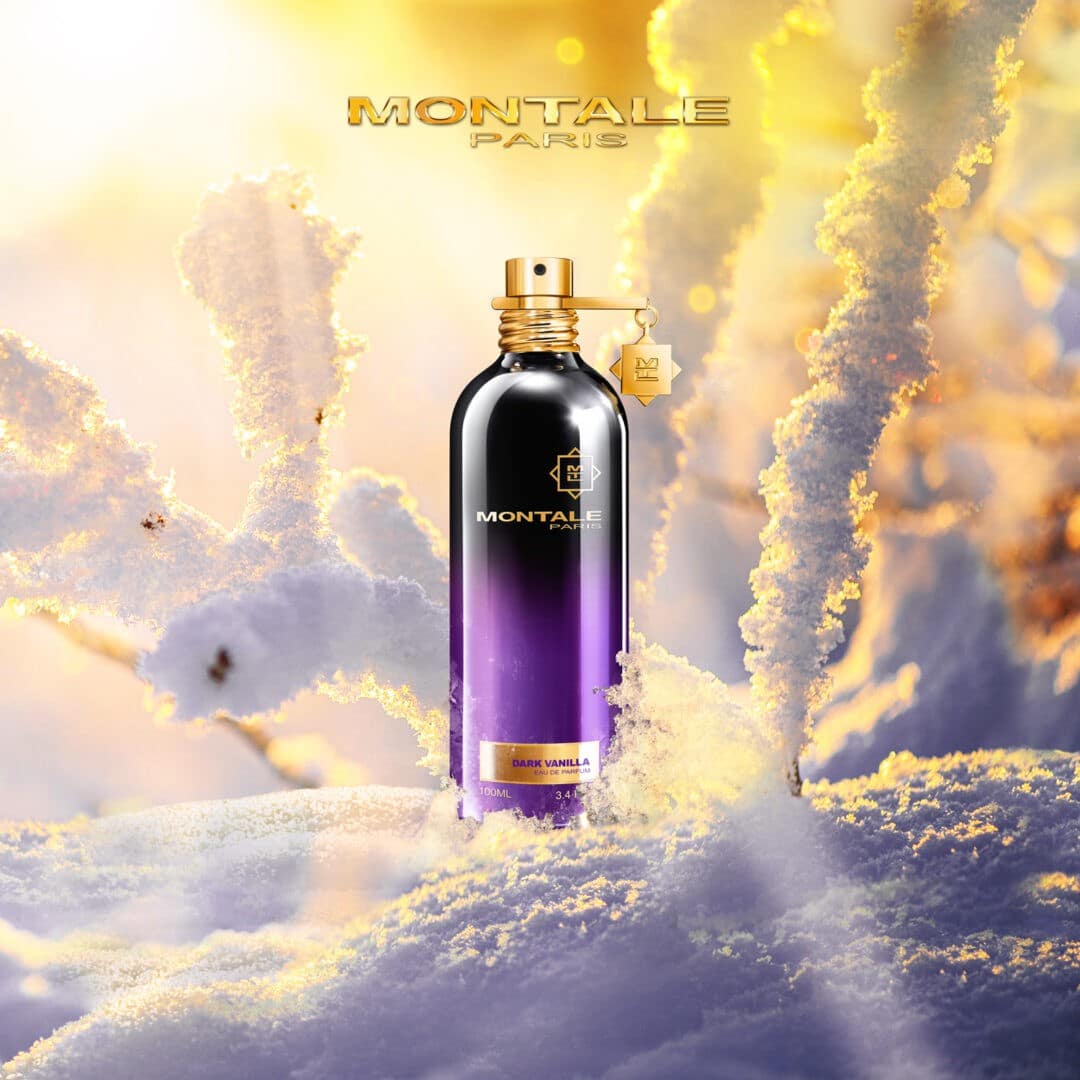 In the realm of dark vanilla
Dark and smoky Dark Vanilla by Montale starts the fragrance. Pepper and saffron define the opening, underpinned by aromatic spices and a delicate citrus freshness that struggles a bit against its lush olfactory peers. Soon, leather and agarwood rush in, supporting the dark spicy notes and giving them permanence and depth.
Thanks to patchouli and sandalwood, Dark Vanilla gets gently creamy accents and a certain warmth is also gradually perceptible. Slowly and somewhat hesitantly, the eponymous vanilla joins in. Lovely notes accompany it, surrounded by warm woods and underlined by soft musk powder.
With the spicy-gourmand nuances, Dark Vanilla also becomes a bit brighter, lighter and loses the gloominess, the rough edges of the prelude.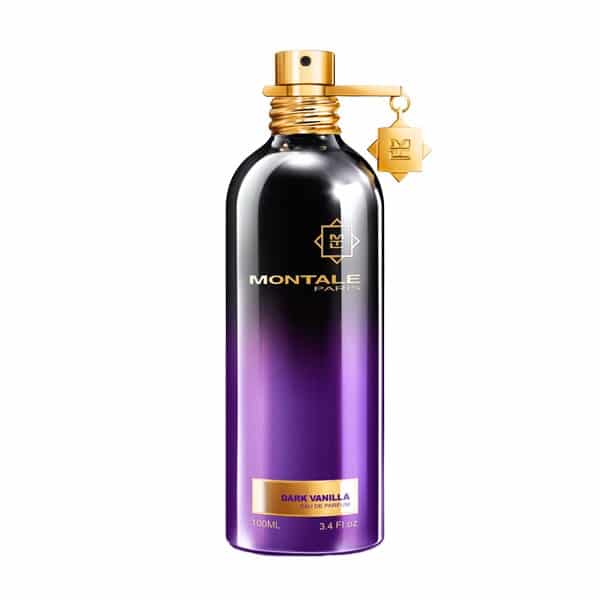 Dark Vanilla by Montale is a darkly spicy oriental that starts lush and smoky with saffron, pepper & co., then morphs into a woody oud-leather combination to finish with a blend of lovely vanilla, warm amber and powdery musk. A very coherent, varied and exciting fragrance that Montale presents us here. The ideal unisex fragrance for cooler weather, with a strong to medium presence and excellent durability. More suitable for the evening or going out than for the office and everyday life. Not only for Montale fans a must-try!
Wood on Fire – Burning wood
The scent of campfire, of burning wood is supposed to be at the center of Montale's Wood on Fire, and at least in name, this association has already been excellently realized. The fragrance notes of lemon, cedar, incense, vetiver, eaglewood (oud), sandalwood, amber, vanilla bean, toffee and labdanum (cistus) could well reflect this fiery, smoldering image. The question is: do they do this?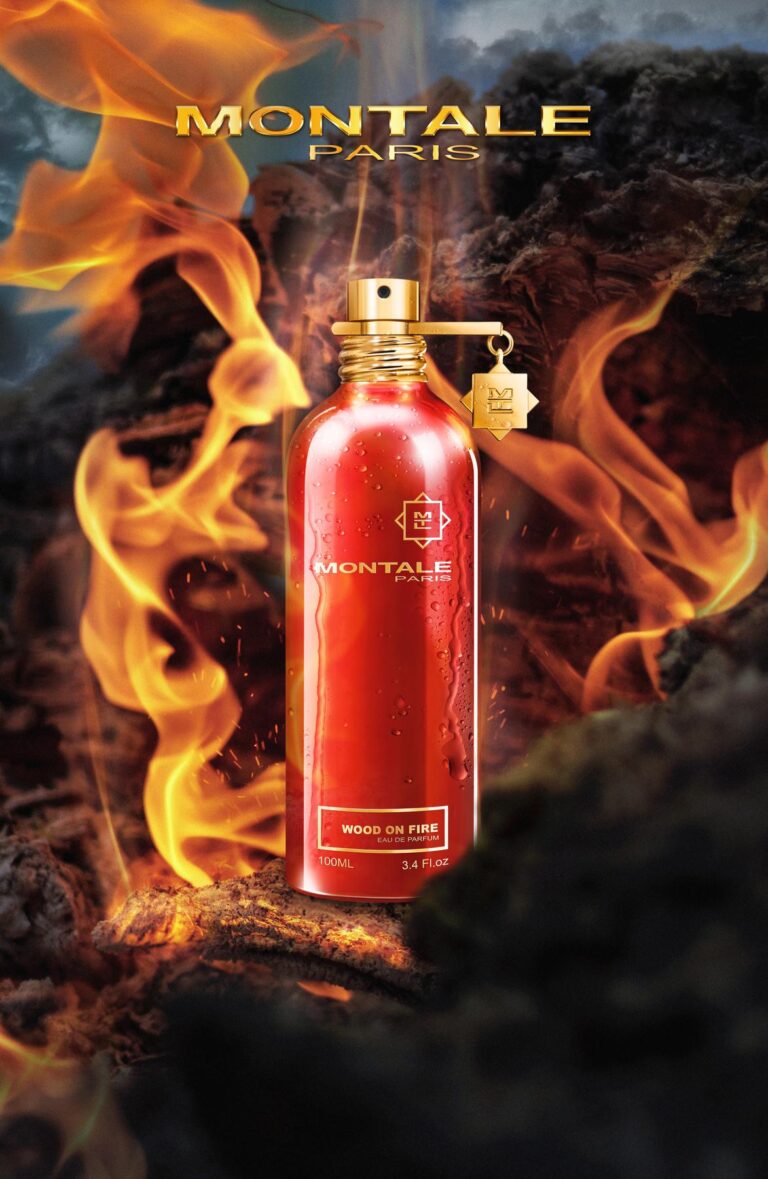 Does Wood on Fire smell like a campfire?
Lush citrus notes open Wood on Fire, backed by the aromatic and clean-bright cedar. There is no hint of fire yet, the eau de parfum opens with an almost friendly hesperidic wood blend that seems very transparent and summery. Slowly, darker and smoky nuances push their way into Wood on Fire.
Gentle incense and creamy earthy vetiver give the eau de parfum depth, while sandalwood provides velvety warmth. Very gradually, the oud also comes into play, but in a well-measured, quiet and almost reservedly shy way. The delicate citrus notes are still perceptible in the background, providing lightness and a touch of freshness.
Lovely gourmand notes of toffee, labdanum and spicy vanilla appear in the finish, underpinned by the suede-like warm nuances of ambergris.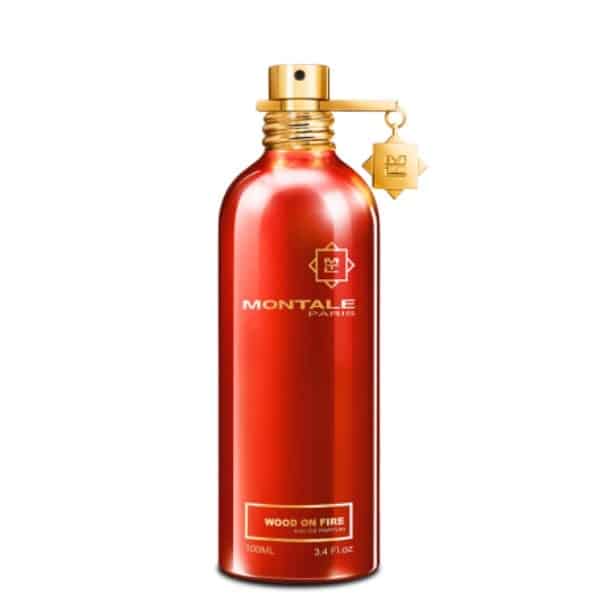 I tend not to think of campfires when I think of Wood on Fire, to be honest. If you're looking for real and lush smoke and fire notes, you might want to reach for Dirty Stay by Atelier PMP, Smoke of Desert by Simone Andreoli, Bois d'Ascèse by Naomi Goodsir, Mortel by Trudon, By the Fireplace by Maison Martin Margiela or similar. Wood on Fire, on the other hand, is a rather light, citric woody scent with subtle oud and incense underpinnings and spicy-sweet base notes that is beautiful – there's no question about that – but in my eyes just not a campfire and smoldering wood scent. I would classify the presence as light to medium, and the everyday and office suitability as exceedingly high. 🙂